Undo Damage Done - Our Precious Son
$290
of $10,000 goal
Raised by
4
people in 44 months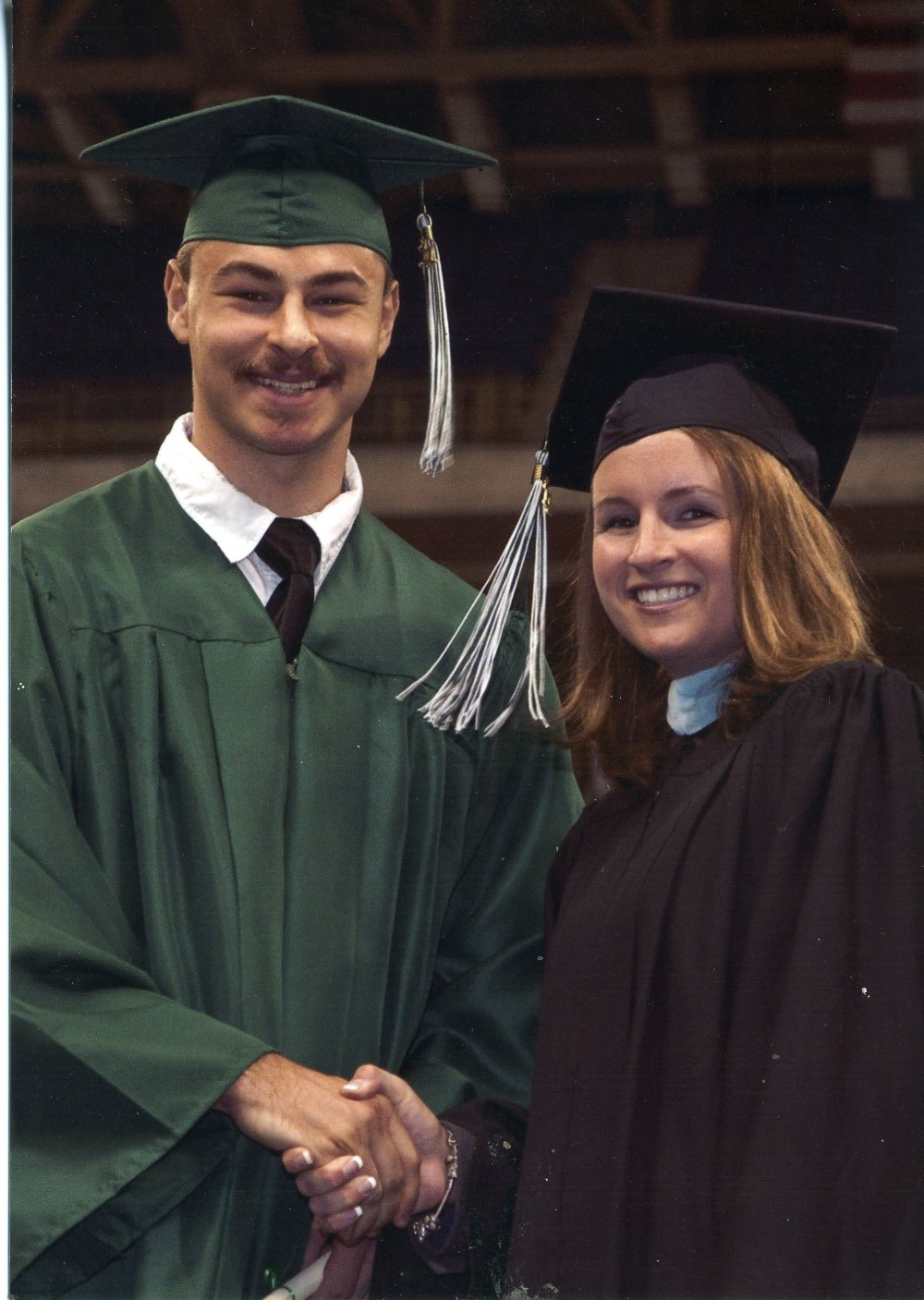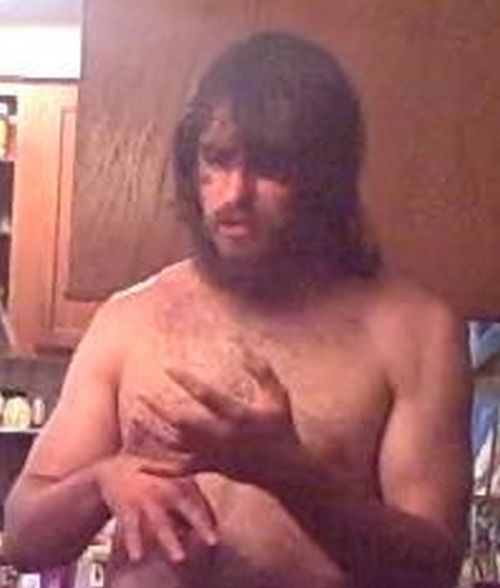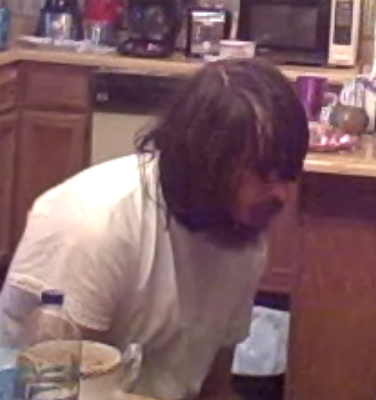 A 100% Pure Vanilla Case of the Criminalization of the Mentally Ill and Destruction of Innocence
Sending out an SOS (Save Our Son) !!!
Our Son is a Great Kid and has Always Been a Great Kid, Quite the Innocent Type
Though with Mental Illness was Happy-Go-Lucky and Functioning Fairly Well
He was Thrown into the Criminal Justice System for No Good Reason
It Chewed Him Up, Spit Him Out and is Now Only a Bare Shadow of His Former Self
We Think He was Raped While Incarcerated
He and His Family are All But Destroyed and Sinking Fast
Please help us save our beloved and precious son.
In this writing I purposely do not identify any person or entity, certainly not for my son for his privacy and not for all others for what could be any legal ramifications. I am happy to provide any details to for anyone desiring to contact me personally.
With the personality and heart of a Forrest Gump, the mind of a John Nash (A Beautiful Mind) and the body of a Michael Phelps he has been treated as though he was Hannibal Lecter - thrown into the psychopharmecutical-criminal-justice-industrial complex machine, chewed up and spit out to where he is now - a bare shadow of his former self.
His savior heart and psyche had always led to problems. He had always tried to save or defend other people, primarily those in his family. Kind, thoughtful, generous, conscientious and highly intelligent, he had always gotten excellent grades and was always on the high honor roll.
We had always taught him not to do drink, smoke or do drugs. He listened to us. He was a competitive swimmer, a runner and pitched and played first base on his little league team. Pure in mind, spirit and body, a truly good kid in every sense of the word. We have always been so proud of him.
At his elementary school graduation he was presented with something called the Gerwig award for unselfish service to others. Everyone in attendance stood up and gave him a standing ovation. We were in tears.
He was in junior high and not long after he had tried and failed to help several people, the first his mom when she was violently assaulted by home invaders the second when he was defending a classmate against the derision of their teacher, by standing up and telling the teacher that he shouldn't have said to his classmate "what are you going to do cry like a little girl?". He stood up and said to the teacher that he shouldn't have said that and that anyone is allowed to cry be they a girl or a boy. Though the teacher's statement was wrong and hurtful, our son was taken to the principal's office at which time he had what they call his "first episode" a psychotic break where a person's mind tries to make sense of the world and just cannot. From there he was taken to the mental hospital. He was 12, an age where a young boy is just starting to develop his ego.
From then on our son was with mental illness.
With the mental illness, it was tough, but he made it through high school. At this juncture, when the boys his age, some friends and other classmates started going out drinking and drugging, he withdrew socially. Though on his high school swim and cross country teams, he pretty much stayed to himself. Our hearts broke everyday for him. In large measure, due to the effects of medication he was on on his memory and concentration, he went from taking all advanced academic classes to mid level and then finally, by the time he was a senior, just basic classes.
After high school he was preparing to take the SAT and get on with his education and life when, in November 2013, he was at his older sister's place visiting. At the time, she was living with other 20 year olds and they were partying. In the good kernel of his mind, yet with delusion, he was trying to "save / rescue" her from her vices by "bear hugging" and trying to carry her out of her house. There is a scene in Forrest Gump where Forrest tried to carry his beloved Jenny off a stage where some guys sitting down front were messing with her, for those of you familiar, a scene similar in nature.
Some guys on the scene had pulled him off his sister and thrown him outside, but in some kind of panic, we guess, some stupid girl on the scene, who was only visiting and didn't know our son from Adam, had called 911. Our son had started to walk home when the cops showed up. Wanting only to talk to him they tried to stop him. In what they call a manic state, he just kept walking. They stood in front of him and when he knocked into one, they then tackled him, slammed him to the ground and arrested him. His sister now outside told the cops of his illness and to please not take him to jail but to the psych hospital. They had asked his sister if she wanted to press charges. She declined. Graciously, they took him to the hospital.
About a week later they had a hearing to extend the commitment, the arresting officer in attendance as he was the one who had committed him as well. After the commitment hearing, in the hallway, off the record, the doctor overseeing our son approached and told the officer that our son was "a danger to society" and needed to be locked up. Heeding his opinion, the officer then did, that very same day, file charges against my son: felony assault, resisting arrest and reckless endangerment.
We learned all this after the fact when we went to the officer's station to beg him to drop the charge's, which he couldn't. He said that he originally had no intention of filing any charges, that he had compassion for our son. We contacted the DA's office, by way of letters and phone calls, pleading and begging them to drop the charges, to no avail.
After about a month in the hospital they took him to the jail. For us it was a black hole as we were prohibited from visiting him because we were not on the visitors list. Of course he was not of the right mind, nor did we have legal guardianship at the time for us to get on the visitors list. The only information we could get was by way of his lawyer , the social worker assigned to his case and a few other sources I cannot mention here. We were told that on the first night behind bars he was crying out all night long for his mother, to call her and for her to get him out of there, that and then nearly every other night he would cry and cry and cry. Though when he was taken from the hospital to the jail he was doing not so bad, as his medication was on-board, about half way through his stay at the jail his lawyer visited him to find him laying on the floor, delirious, in his own waste.
From the jail they sent him to the forensic unit of the state mental hospital to have his "competency restored" for him be able to stand trial. For the next seven months we could not touch or hold or hug him only see him through 1" Plexiglas and watch his condition deteriorate. Many times, him not even knowing who we were -  all this at a cost to the taxpayers of over $250,000. Finally, after much diligence by his attorney, they withdrew the charges and let him come home. Thing is, he is now nearly, hopefully not completely, destroyed.
For the first two months after he came home the tremors from the (over) medication were so bad, our son would cry and cry asking when they would stop. At night, in order for him to be able to sleep, either his mother or I would have to lay on top of him to keep him from shaking so much for him to be able to calm down and get to sleep. When he would try to eat he could barely hold his utensils to be able to get food into his mouth. Many times we had to actually feed him.
Prior to this ordeal, our son, though with is illness, was functioning on a 70 – 80 or 90% level. He had good days and bad, like us all. He could go on the internet and read his email, he was studying for the SAT, help could make his own basic meals, help with household chores, help me with yard work, he was learning construction and home repairs as we did a lot of projects together. He would make grocery lists and go out shopping with us. He and I did volunteer work together for the handicapped and elderly. Though still somewhat withdrawn from his peers, he would seem to come out of his shell, speaking with and interacting with many of the people we did volunteer work for. We think because he felt at ease knowing that these folks were in no any way a threat or danger to him.
It's been over a year now. The tremors have subsided, he no longer engages in any of the things he used to do before. We have a very strong suspicion that either in the County Jail or at the State Mental Hospital he was sexually assaulted in some way. In addition to his original illness we find him with major signs and symptoms of what they call Rape Related PTSD. He is now completely mute, save for a few words here and there, paces all day during his waking hours, is hyper vigilant, has what they call "catatonic / flashback" angry outbursts, knocking things off counters, turning over bookshelves, throwing stuff, many times in the middle of the night after awakening from horrendous nightmares. He cowers in fear at things that aren't there, acting as though being attacked, then will turn, fight back in rage, taunting and calling out his attackers. Without getting into too much detail, relating to him being sexually assaulted, suffice it to say that we can only tell of this from his utterances while in the middle of some of his nightmares or flashbacks and from utterly strange and indicative "bathroom behaviors".
One of us has to be with him at all times. I had to quit my job to care for him. We have gotten behind in the mortgage. Although we have gotten some assistance from the State's Housing Finance Agency, we are within months of losing our home. His mother is a wreak, between sobbing and barely being able to speak herself, I am doing my best to be able to hold things together.
We seek help to try to undo the damage that was done to him through specialized treatments and therapy. There are a number of specialized and effective RR-PTSD treatments and therapies available. We are getting some, minimal services provided by way of state assistance that covers basic medication and visits by counselors and social workers, but these all pale in comparison to the work that needs to be done. So far as anything beyond that, we simply do not have the resources to be able to pay for and hopefully ultimately get some true help for him.
He has a lot of things in his favor. As mentioned above, he is highly intelligent, he certainly has all the love and support of his family, there are no drug or alcohol issues and last but no least, he is a fighter, deep down. Some who have been through this type of thing, many times are found hanging in their closets. We believe with all our hearts that God has another plan for him.
Any and all funds contributed we pledge to use on his behalf. These include funds for him to be able to make a connection / form an empathetic, trusting relationship with a therapist we have earmarked that specializes in RR-PTSD, as well as a therapy called Trauma Related Cognitive Behavior Therapy and something called Logo therapy, a therapy pioneered by Dr. Viktor Frankl, an Austrian psychotherapist and holocaust survivor, who composed most of his work during his three years in a concentration camp, whose main tenet of therapy is a "will to meaning" and that is particularly appropriate for those who have been through horrendous experiences in which they had no control and who feel ashamed, at fault and completely without hope. Also, any other attendant expenses getting him to and from appointments.
Please help in any way that you can.
If you can't contribute money please pray for him and us.
If you know someone who can help in any way please forward the link to this page.
Thank you and God Bless.
+ Read More