Service Dog and Scalp Accupuncture
$16,540
of $25,000 goal
Raised by
249
people in 41 months
The goal of this campaign is two-fold.  I hope to raise money to help my son Leo get a service dog, and to help him receive a medical treatment called scalp accupuncture.
Leo is one of a kind - he is a sparkling light.  He  is two and a half, and loves sports, puppies and dinosaurs.  He loves to beat box, sing songs, and read books.  He is full of love - it radiates from him.  He is the most joyful person I have ever met.  He is an old soul, I think, but one that finds delight in everything.  He is sensitive, empathic, and even at two years old has a keen sense of justice.  He is fiercely determined and works so hard to master mobility skills and the independence that comes with them.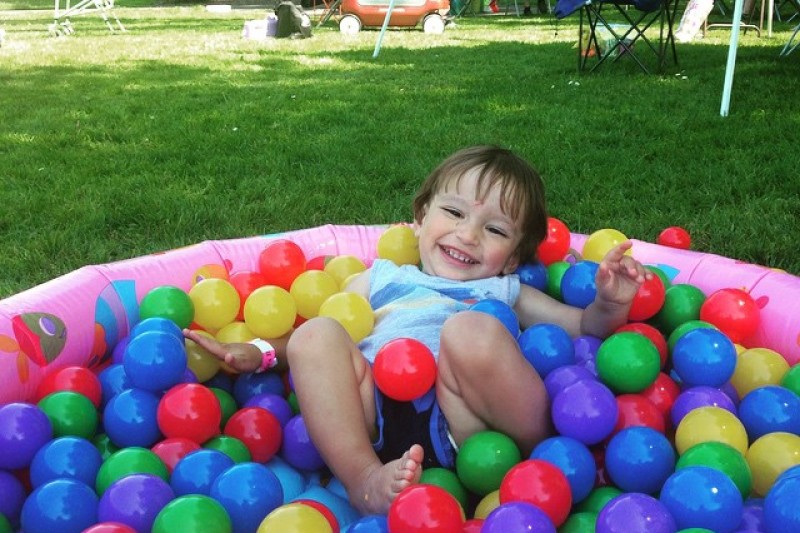 Leo experiences atypical presentation of white matter in his brain.  Neurologists believe this is related to a condition called vanishing white matter disease, though genetic testing has yet to confirm this diagnosis.  Leo experiences symptoms similar to those of a person with cerebral palsy.  His gross motor development is significantly impacted.  Leo receives physical therapy several times a month which has helped him learn to walk using a walker, and recently began using orthodic braces.  He strives every day for independence.  His physical therapists believe that a service dog - a balance dog, specifically - would be of significant benefit in increasing his independence and mobility.  I often observe Leo watch other children at play, frustrated that he can not join them in their activities.  A service dog would not only help Leo with his mobility and balance, but would have the added benefit of being a loving companion for him, as well.
We have connected with an organization called Kings Valley Collies, who train balance dogs for people with impaired mobility.  The owner and trainer, Leslie, has many ideas of how to train a service dog to accomodate Leo's unique circumstances.  The cost of a service dog is $14,000 with a $200 application fee.  Once a dog is selected for Leo and trained, we will be required to complete two weeks of on-site training with Leo and his dog.  I am hoping to raise funds for the application fee, the dog, and to cover expenses of travel and accomodations for two weeks of training, as well as any registration fees for service dogs and incidentals that may come along.  
We are also pursuing a course of treatment for Leo called scalp accupuncture with a physician in New Mexico, Dr. Hao.  Scalp accupuncture combines the ancient science of traditional Chinese accupuncture with modern knowledge of the human brain and neurology.  Dr. Hao has had incredible results in his work with patients with cerebral palsy, stroke, Parkinson's Disease and MS.  Currently, there are no local practitioners that practice this type of accupuncture, and certainly not on children.  Patients who have been treated by Dr. Hao have seen their symptoms related to diseases that cause injury to the brain lessen significantly - some to the point of feeling "cured".  It is our hope that treatment from Dr. Hao will positively impact Leo's mobility, speech, and other manifestations of his neurological health.  Treatment with Dr. Hao is anticipated to cost $650 and travel expenses $1,000.  We would hope to make a follow up visit after several months.
I have to confess a certain amount of discomfort with fundraising in this way, but the costs associated with these enterprises are far beyond anything I can provide for my son on my own.  As a mother, the only thing that I want in the world is for my child to have every opportunity to lead a life that is fulfilling, inspiring, and full of meaning.  I want him to be able to do the things that bring him joy.  While the verdict is still pending as to the cause of his disability, his doctors all agree that helping Leo acquire as many skills as possible, to develop as much as possible, is the best strategy to follow for a positive long term prognosis.  As for Leo himself, nothing in the world would give him more pleasure than the ability to keep up with other kids, to one day play sports and run around with other children.  I can't say what the future will hold for him, but I do know that as his mother I have to give him every opportunity to live his full potential.
For more information on Leo's journey, please visit his blog:  
http://www.freemindsopenheartsgentlehands.com/
For more information on Kings Valley Collies:
http://www.kingsvalleycollies.com
For more information on Dr. Hao's work:
https://www.youtube.com/watch?v=b0gYnvWlqSQ&feature=youtu.be
https://www.facebook.com/groups/618473824832875/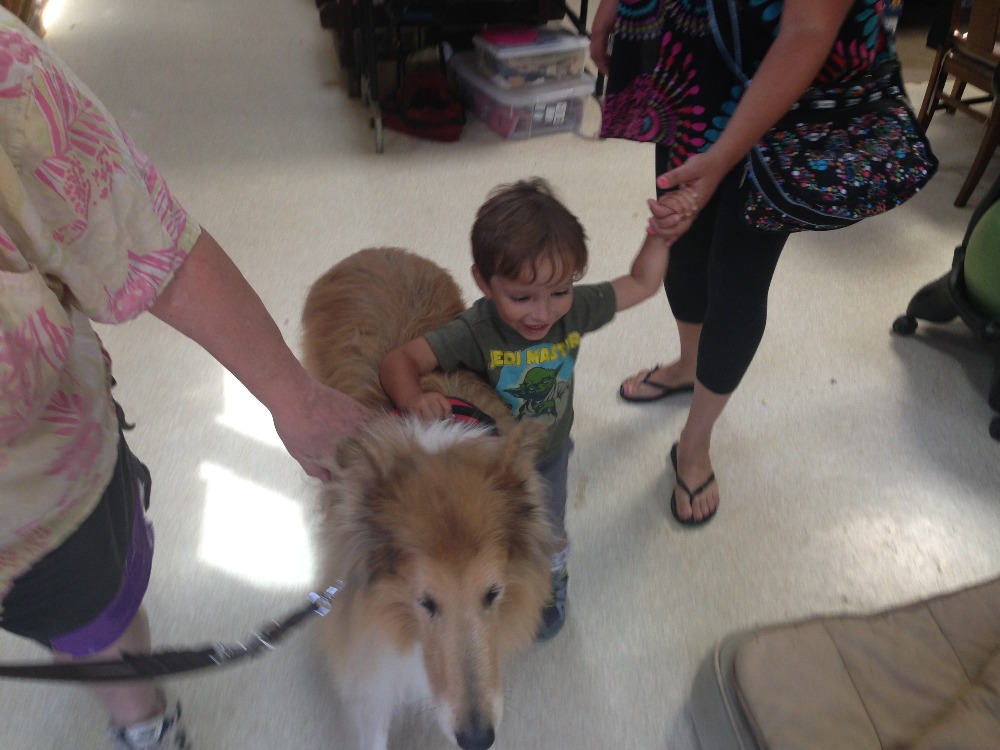 + Read More