Digital Libraries in Tanzania
$5,616
of $20,000 goal
Raised by
14
people in 41 months
"
I have found the most valuable thing in my wallet is my library card
."   - Laura Bush
More than 500 years ago, the invention of the printing press increased access to books, allowing information to be shared more quickly and easily in many communities.  However, today, large portions of the world's population remains without access to books, placing them at a social and economic disadvantage.
The Digital Library Initiative in Tanzania, East Africa, seeks to change this.
PeerCorps is a grass-roots Tanzanian non-profit organization that focuses on community health, safety and education. Our goal is to make use of used laptop computers, turning them into powerful portable file servers. Each workstation is able to contain tens of thousands of e-books, hundreds of hours of high-definition video school lectures, and leading open source programs.  
These resources present little to no maintenance cost for the community, are not dependent upon Internet access, and are operational in the case of a power outage, overcoming many of the barriers that have prevented access to information in many African communities.  Use of the computers and the content is free for everybody, so that the cost of purchasing and shipping textbooks is no longer a burden.  The digital library also offers community members an opportunity to learn to work with computers and to develop professional skills, as community members are trained to use the new resource during the installation process.
Our goal is to raise $20,000 to supply several Tanzanian communities with a high-quality digital library, following the models of our successful Nzega Digital Library project which came online in late November, 2014, and the Ilembula Digital Medical Library in July 2015.
For each community, we need six used laptops and networking equipment.  You may view our
Wish List
 of the technology we are searching for to implement a Digital Library, but we would also appreciate in-kind contributions toward the estimated $3,500 cost of each library we install. We recognize contributing organizations on our blog
PEERVoice
 , maintain regular updates of our work on our
Facebook
 page, and identify individuals or organizations who support the equivalent of one classroom with a brass plaque that hangs in the doorway for library patrons to see and remember.  All gifts are tax-deductible in the United States, and any help truly does make a difference!
Thank you so much for helping continue to share this model and the ability to access information!
This photo of a man working at a newly installed digital library workstation  was taken in November 2014, at upon completion of our first project in the community of Nzega, Tanzania.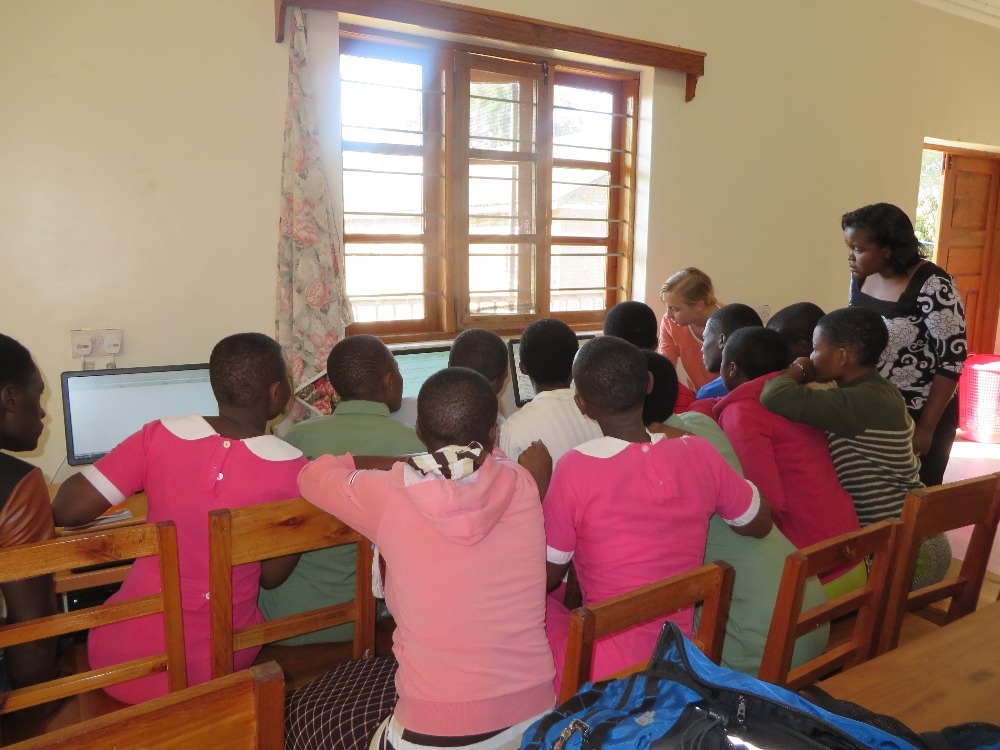 Students at Ilembula Nursing College in Ilembula, Tanzania learning to use their newly-installed digital library.
+ Read More
Be the first to leave a comment on this campaign.