A World Far Away Spray Painted
$60
of $3,000 goal
Raised by
3
people in 13 months
Hello,
My name is Tyrone J. Webb II you may know me or my #finespraypaintart from many different social media sites. I want to take a moment to paint a picture for you, metaphorically and for real.
I think most of us have had a moment when we realized we had found something we loved, something we are good at.  Whether it be a person, hobby, sport, task or maybe just dreaming. When you find it you grab on as hard as you can and try to make it last. However there is a cost to all of these things and sustaining them becomes the major point. I found mine 4 years ago in paitning with spray paint. I found that i could grab slices of my imagination and spray them on a board. At the time when i learned this i was in a tough place. Just laid off from my 14 year career, 3 kids, a house, and all the bills and such. I made a concious choice to reinvent myself. I poured all i had into painting and it was a very spiritual journey with little to no support from those around me i would have to say people must have thought i was out of my mind. I applied my corporate project management and leadership background to my progression not only as an artist but to the business of art.  What have i learned?  Popularity must be manufactured, Effort that is tireless and consistent must be made.  Most important?  Your work has to be good. Universally good.  People have to look at what you have created and feel like it belongs in their life.  In the internet age we can get all the art we want scrolling through posts on facebook or instagram.  So how do you get someone to add what you do to their walls in their home.  It either evokes emotion or generates profit.  so...
Fast forward to today. My transformation was not what i expected. My world changed in the blink of an eye. Our whole family split up suddenly and the hope i have for a better future through art is constantly teetering on oblivion. I never expected to be a single Father, i had just started to make some real progress with my art and the universe threw me this vicious challenge. I am still debating in my mind whether it was for inspiration or not. Each day i can't paint to my potential the hope i have slips further away. You see i work with spray paint so where i can paint is as important as what i paint. I cannot just start spraying in the basement or in the apartment.  I need dedicated space and time.
I am working hard to keep my Daughter happy and thats my number one concern, but deep down i know something special is waiting to break out and thats where i need your help. I owe it to myself and everyone that has watched me progress as an artist to take this leap of faith to truly capture what i want for all to see.
The universe is waiting for my response and i intend for it to be a chorus reply from not just myself but all those that believe in what i am tryning to do.
-- WHAT DO I WANT TO MAKE ?--
For the past 3 years i have had this idea, something i wanted to paint. Its ike a splinter in my mind that i keep seeing over and over, here is my plan.
I would like to take 3 large boards(4' x 6') and arrange them horizontally. I will paint a view on them that is extremely detailed using only spray paint and a sponge and some poster board(no brushes) The idea is to create a first person perspective view on another planet. I would then like to affix lighting above and below them and attach it all to a wall in a gallery or studio at a good height and angle for all viewers. I will also have special ambient music composed by a friend that will accompany the piece softly as folks view the piece.
Viewers that stand in the correct position(marked on the floor based on their height) will get a view as if they are standing on another world and the lighting will create the effect that they have a helmet on while music sets a tone for their mind to wander. I want to send every person that looks at this piece to another planet.
With all my heart and soul i know i can do this. This is to be my greatest artistic endeavor yet. However, there are a few things i need to make this possible.
1. Materials - Paint/boards/cloth/tables/masks/etc.
2. Studio Space - I have scouted several locations with reasonable rent and access to the art community for shows. I will need to cover 3 months rent.
3. Carpentry services - I will need someone to build a simple, custom table for me to paint all 3 boards at the same time. Also prep the boards for hanging and custom framing setup for wall mounting.
4. Commission Money - To pay musician for his original score
5. Tech - Webcam/wiring/lighting/etc. I will be broadcasting video online of my efforts to paint the piece. Everyone that contributes will have access to this live stream and i will provide commentary.
6. Time - What i need most is time to paint it. It will take me 2 months to complete the piece, install it and to heavily promote a show to view it. There will be expenses for travelling to the studio and unforseen issues that will need to be addressed quickly(there always are).
I would like to get started on this project by the end of April 2017. Final start date is dependent on speed in which money is raised. I will create a special page on my website
www.finespraypaintart.com
where you can view my video log and leave comments. Here i will have all things related to the project including a project plan, videos, marketing items, social media links, etc.
Deep down inside i am a giving person and loyal to a fault. This is a gift i want to give to everyone. A large piece of myself captured and displayed. The nature of the work and the meaning of it, i hope will grow amongst my followers. Most of all... I will have risen from the ashes of my life and found new footing. You will all be responsible in some portion for my recovery and the expression of my inner most desire to show my children what i was trying to accomplish when i decided to become an artist. It's not often in this life where we truly can say we have helped another human being to heal and find themselves. My appreciation will be immense and i promise to you that every step forward after this project will be to continue to set people minds adrift in my paintings. You can also carry with you the pride of knowing you helped an artist and medium to emerge.
.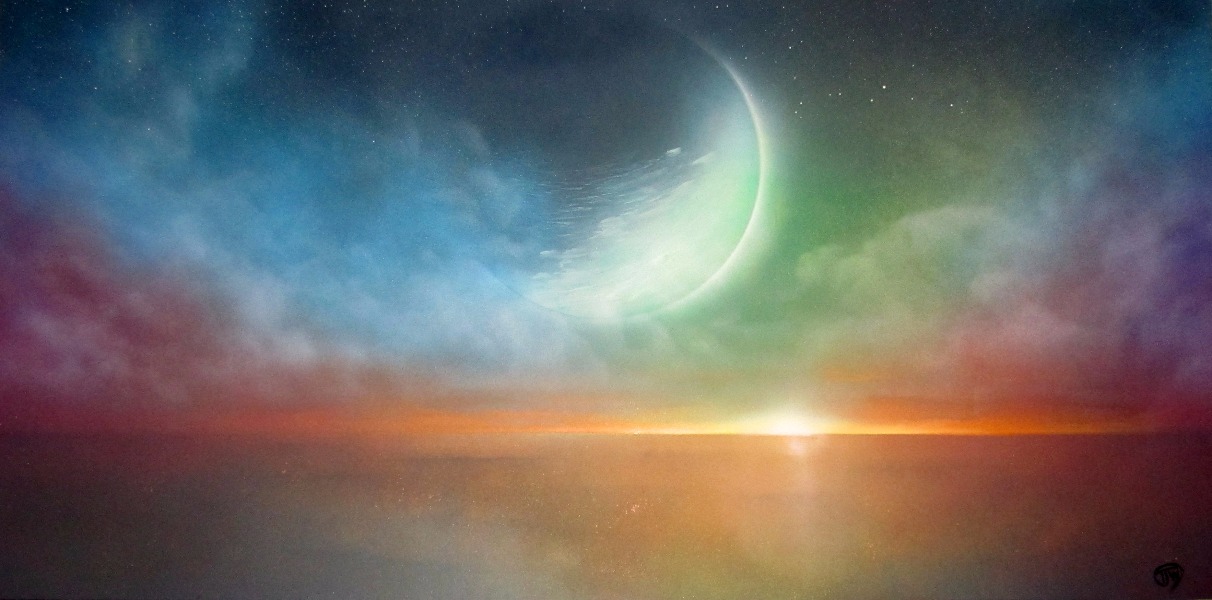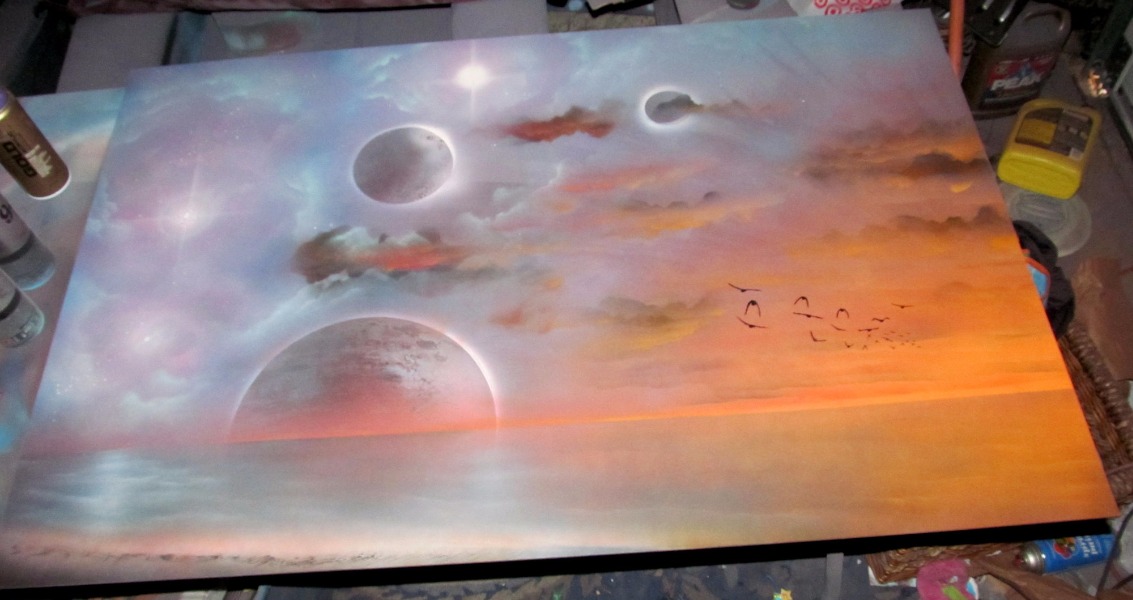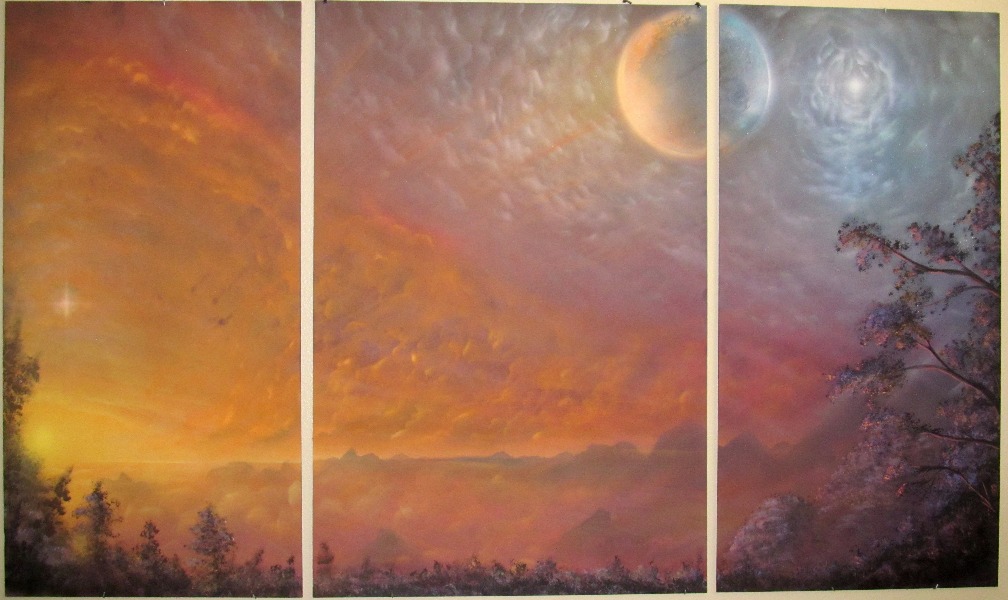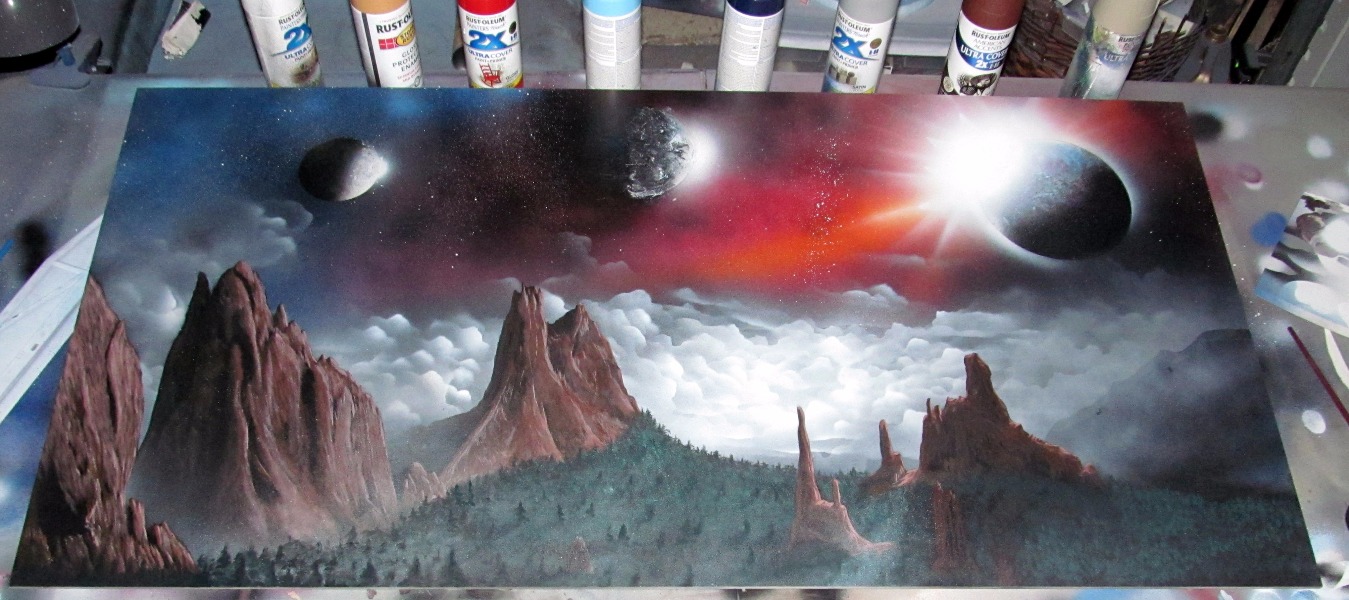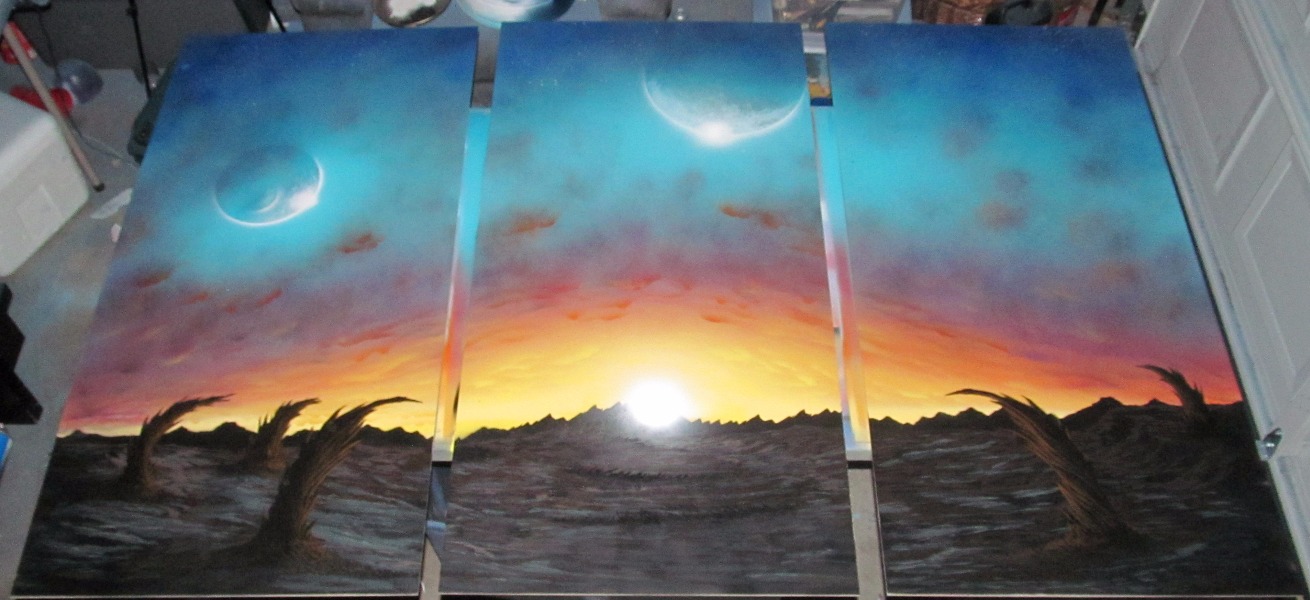 + Read More
Be the first to leave a comment on this campaign.