66
10
Willows NGLY1 Fight
$7,400
of $10,000 goal
Raised by
71
people in 9 months
Did you know that in Winnipeg Manitoba Canada a little girl named Willow Howard was diagnosed with an ultra rare genetic disease NGLY1? She's 2 years old, and her family could use help. As per NGLY1.org there are 55 living patients worldwide (56 now including Willow) with their ages ranging from a few months to 22 years. N-glycanase deficiency, or NGLY1 deficiency, is an extremely rare genetic disorder, is a progressive condition, and no cure is currently available.
Some of the costs for recommended medications and/or supplements are listed below.
Due to a demanding physiotherapy and occupational therapy schedule and a number of medical appointments, Willows mother has changed from full time to part time work schedule. This has resulted in lost wages and the increased medical costs are putting a financial strain on the family making medical related travel and medications nearly impossible.
People born with NGLY1 Deficiency face a lifetime of debilitating and isolating symptoms.
https://youtu.be/48abBLc3R4k
https://youtu.be/VyTSQ8DzBec
WHAT IS NGLY1 DEFICIENCY?
NGLY1 carries the instructions for how proteins get rid of sugar. When people inherit two defective NGLY1 genes from their parents, proteins in their bodies can't remove excess sugar. And that causes serious problems.
SYMPTOMS:
*NGLY1 patients have difficulty walking, or are unable to. Most children are non-verbal, and their cognitive skills test significantly below average.
* About half of all patients have observable seizures, but many are not recognizable by non-experts. Common seizure types include sudden jerks or startles (myoclonic), drops (atonic) and staring spells (absence). Seizures are generally multi-focal.
*Complex hyperkinetic movement disorder including choreiform, athetoid, dystonic, myoclonic, action tremor, and dysmetric movements. This makes it difficult for NGLY1 patients to walk, sit, feed themselves, and perform other basic tasks.
* Diminished reflexes. Some patients barely respond to reflex tests, while others do not respond at all.
* Overall hypotonia/low tone, as well as tightness/contractures in ankles and wrists.
* Many patients show abnormal findings in a test called auditory brain-stem response or ABR, pointing towards a condition called auditory neuropathy. This means that their ears function normally, but the processing of the sound in the brain is abnormal.
* A lack of tears (alacrima or hypolacrima). Most patients have very dry eyes, resulting in severe eye infections or corneal abrasions if untreated. While some patients have some moisture in their eyes, they all have difficulty producing tears.
* Many patients produce very little sweat, making it difficult for them to regulate their body temperature in warm weather.
* Patients often show a disturbed sleep pattern, especially at a young age. They wake up frequently at night and require a caretaker's attention.Many patients have been diagnosed with obstructive and/or central sleep apnea,meaning that, during their sleep, they have short episodes where they stop breathing.
* Difficulty swallowing/aspiration.
* Liver dysfunction. Patients present with elevated liver transaminases such as AST, ALT and sometimes AFP.
*A smaller head (microcephaly).Patients tend to have a smaller head circumference. This may be relative to body size and/or be acquired over time.
* Patients often have extraordinarily small feet and hands.
* Many patients suffer from Chronic Constipation
Fundraising for:
Funds raised so far have covered costs for flight, hotel, food and vehicle rental to medical conferences out of country.
Why?;
The 2018 event is co-organized by SBPdiscovery, CDG CARE and NGLY1.org. It's an opportunity to converge with researchers, specialists and other families of NGLY1 patients to learn more about breakthroughs, theories and gain additional information and emotional support.
N-acetylcysteine (NAC for short).
Why?;
It was recommended to parents of NGLY1 patients at the advice of Dr. Greg Enns at Stanford.
NAC turns into glutothione when it is digested. Researchers, including Dr. Enns, believe that raising glutothione helps protect the liver and boost the metabolic performance. What makes this product so good is that each tablet is in an individual wrapper to prevent oxidation and increase effectiveness. The PharmaNAC seems to be lowering Other patients liver function tests and at times increasing dangerously low glutothione.
Lansoprazole liquid compound
Why?;
Recently, a proposed molecular mechanism for NGLY1 deficiency suggested that endo-β-N-acetylglucosaminidase (ENGase) inhibitors may be promising therapeutics for NGLY1 patients (as written in Bioorganic & Medicinal Chemistry Letters 2017 July 1, 27 (13): 2962-2966 by contributors Yiling Bi, Matthew Might, Hariprasad Vankayalapati, and Balagurunathan Kuberan). Herein, we performed structure-based virtual screening utilizing FDA-approved drug database on this ENGase target to enable repurposing of existing drugs. Essentially we are testing a theory by compounding an existing drug into a high dose liquid form. Compounding this drug is very expensive but given the relative low to no risk for potential treatment payoff we feel it's worth the effort.
*update* We have stopped Willows prescription primarily due to the high cost involved in synthesizing a high dose in liquid form.
Cocoavia powder packets containing epicatechin
Why?;
A team of scientists at UC San Diego discovered that epicatechin has profound affects on the health and long-term survivability of the mitochondria. Out of the work at UCSD, a promising, but young pharma company was started called Cardero. Cardero has been developing a more purified form of epicatechin that is being tested at a few places. Until the purified form is approved, several of NGLY1 families are giving their kids CocoaVia. This product is made by Mars Inc. (the candy company) and contains epicatechin. The informal results seem to be quite positive and encouraging. It is not available for sale in Canada and the family will have to purchase a large amount while attending the conference in San Diego.
Refresh lacri-lube for nighttime and Refresh Liquigel for day time, 10x daily
Why?;
A symptom of NGLY1 is Alacrima which refers to an abnormality in tear production that could mean reduced tear production or absent tear production.
Corneal sequelae are the most feared complication of alacrima (corneal infections, corneal erosion, or scarring of the cornea). If not treated properly, these complications can result in long-term vision problems
Restoralax
Why?;
Another symptom of NGLY1 is chronic constipation. It is very painful and causes a great deal of distress to the children.
Keppra
Why?
Willows first EEG revealed multiple seizures within the hour and we have started her on Keppra to hopefully control and eliminate this problem.
Thank you for taking the time to read about Willow ❤️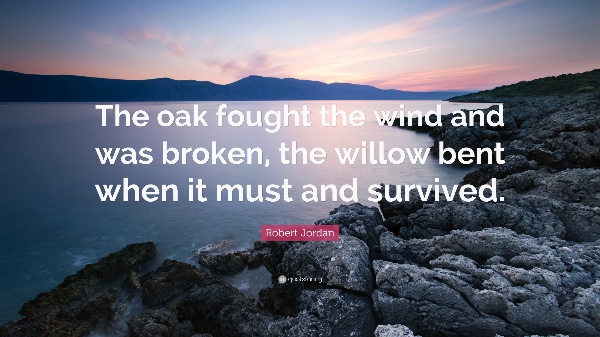 + Read More