139
5
Wheels for Toby
$11,770
of $50,000 goal
Raised by
138
people in 4 months
Wheels for Toby  supports our friend Toby Lyndon for a customised wheelchair and car.
Thirty-year-old
Toby Lyndon
knows he is lucky to be alive. And so his daily mantra is to make the most of every day of his life.
On 10 October 2009, Toby's life changed forever when he was struck by a train near Wollongong, after attending a mate's 21st birthday party.
He
lost both legs,
suffered a brain injury, a collapsed lung, and multiple other injuries which left him in a coma for three weeks. Then followed the best part of a year in hospital followed by intensive rehabilitation as he learned to walk again with his prosthetic legs.
Despite the pain, the trauma and the frustration, Toby has maintained an incredibly positive attitude to life. Early this year he moved to
Canberra, homeless,
but excited to have set a new goal in life, to become a triathlete with an eye to enter elite competitions in the future.
Pictured: Toby with his prosthetic legs
In November 2018, after having a meal and his clothes washed at a service provider, Toby was travelling to find a safe place to park and sleep when his new prosthetic legs locked into his steering wheel and
crashing his car
into a streetlight pole.
Toby was still determined to do what he does, catch the bus to training and back to the crash site (the car was a write off). Toby also had his car broken into and his belongings taken before it was towed.
This page has been set up by two of Toby's mates, Noreen Vu and Jeremy Lasek. Wheels for Toby aims to purchase Toby the following products:
Wheels 1:
We are hoping to raise enough funds to buy him a
customised wheelchair
to compete in the up and coming Proximity Canberra Triathlon Festival, Australia (9 February 2019).
Up to $25,000
Wheels 2: 
A
new car customised to Toby's needs.

$25,000+


Website:
https://wheelsfortoby.org
Instagram:
https://wheelsfortoby.org
Facebook:
https://www.facebook.com/wheelsfortoby/
Note: Donations to this cause will be managed by Toby's mate Noreen Vu and we have Toby's blessings and approval. I will keep you updated when we finally make our first purchase! Noreen Vu :)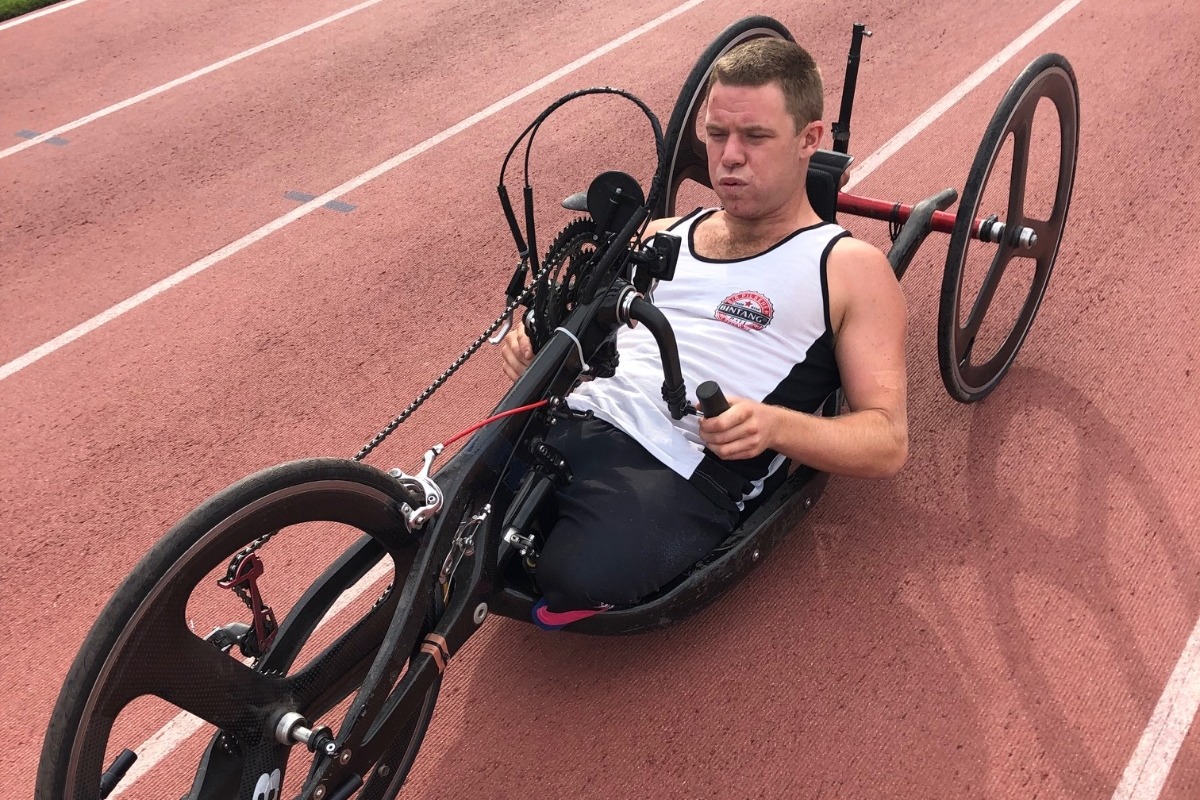 Pictured: Toby training on a borrowed handcycle
Pictured: Toby's home for the past two years was written off following a car accident.
Thank you for visiting our page. Make sure you stay in touch by following our social media and
website
 .
Please note that when you make a donation, gofundme will ask for a voluntary tip. This helps them to provide a free platform. Thank you.
+ Read More