Help Design My Book Cover!
$135
of $200 goal
Raised by
7
people in 24 months
Hi there! I'm Liz. I write contemporary New Adult romance and suspense under my maiden name, Elizabeth Barone. I absolutely love writing bad-ass belles for my wonderful readers, and I've been extremely fortunate to be able to continue writing and publishing. Unfortunately, this past year's been a bit rough.
THE SITUATION
At the end of April, my publisher announced they would be closing their doors as of June 1st. In just 30 days, my books and I lost our home. It was a very stressful time; I had to re-publish four books and get my derailed career back on track. I knew I could never give up, but rebuilding ended up being more difficult than I thought it'd be.
Because I have a debilitating chronic pain illness that prevents me from being able to work outside the home, it's often difficult for me to scrape together the funds to get my books onto shelves. (In a nutshell, I have autoimmune arthritis, which means my body mistakenly attacks my joints.)
The third book in my rockstar romance series is edited and ready to go—it just needs a cover, the final piece of the puzzle.
Between struggling to pay the bills and the unexpected expenses of having to re-publish my books, I'm financially unable to purchase this last piece. I have a fantastic cover designer, and the book would be published immediately after the cover is finished. This would allow me to continue writing (and, you know, feeding myself and my husband).
ABOUT THE BOOK: WHAT HAPPENS ON TOUR (SOUTH OF FOREVER, BOOK 3)
Poppy Hampton may be rock band South of Forever's new manager, and she may have successfully launched her brother's music career, but she sort of lied about her credentials. She also may have aged herself up a bit in her resume. It's no big deal.
All she has to do is make sure they don't find out.
Until the band's sexy drummer—and the guy of her dreams—Griff tells her that it's finally happened: South of Forever has been invited to go on tour with the fast rising rock band, King Riley. She'd be thrilled if such an exciting opportunity didn't mean choosing between her career and her education—or if dating Griff didn't mean lying to him about the ten-year age difference between them. Can Poppy launch her career without destroying it before it's even started? And if she risks everything to follow her heart and be with Griff, can she keep her secret safe?
What Happens On Tour
is the third book in the South of Forever series, a steamy contemporary New Adult romance that follows a fledgling rock band on its way to the top.
THE OTHER BOOKS
My designer created these kick-ass covers for the two books in the series.
What Happens On Tour
would have an equally spectacular design.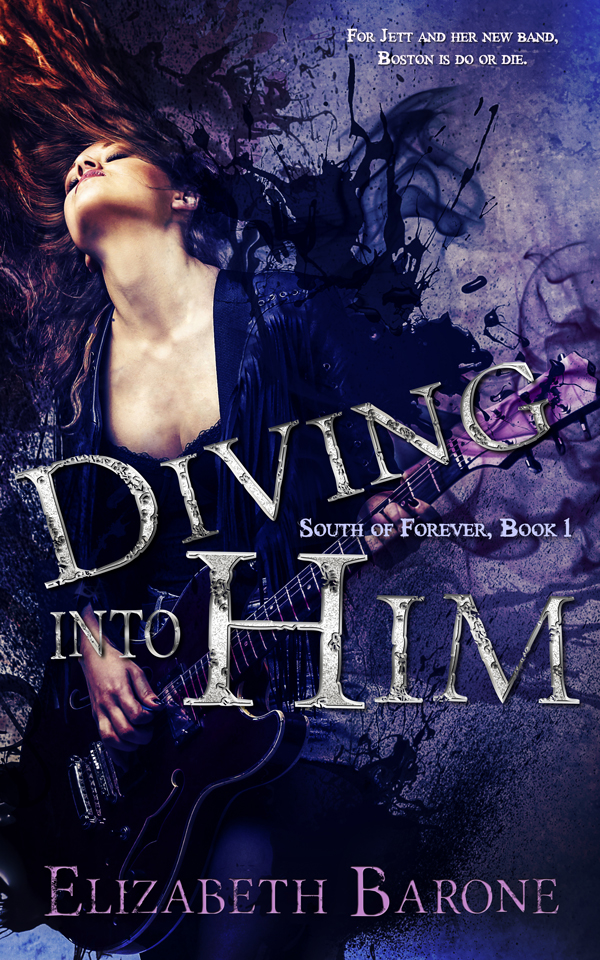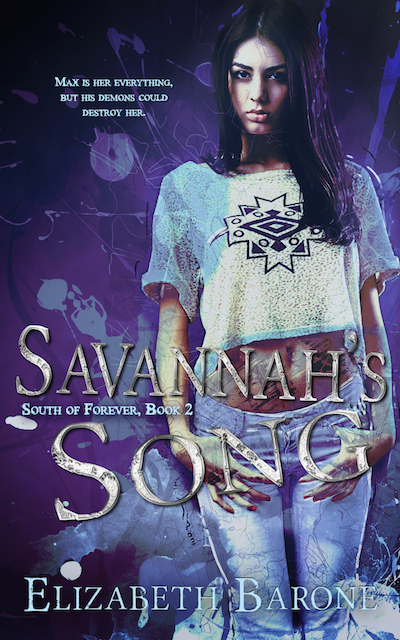 HOW YOU CAN HELP
Your donation—no matter the size—will help me cover my designer's fees. All money raised will go directly to getting this cover made. Any money raised over our goal will cover other marketing expenses to make this book the best it can possibly be, such as: teasers, advertising, and maybe even paperbacks.
I was originally hoping to release
What Happens On Tour
on August 19th. I'd still like to aim for this date.
Your help in getting this cover designed would mean so much to me, and it would mean the world to my readers. Not only is writing my heart and soul, but it's something I love that my illness can't take away from me. My stories are my voice.
I would be so grateful for any help you can offer.
+ Read More
Be the first to leave a comment on this campaign.