Give Skunk a New Smile : )
$29,689
of $30,000 goal
Raised by
283
people in 42 months
Everyone smiles in the same language.
~Author Unknown
"Skunk" is one of the most generous guys I have ever met. He's also a talented welder and artist - he's often found creating intricate sculptures out of scrap metal at the Artisan's Asylum.  As you can see in the photo, his teeth could use a lot of help. Due to all the work needed, we hope to pool funds to lend him a hand.
As a doctor, dental school graduate, and owner of
McCarty Anesthesiology
, I have a great appreciation for the appearance of people's teeth. (I am a dental anesthesiologist, so I work to improve people's dental health everyday.) However, appearance is not Skunk's concern. The factors that matter much more to him are relief from chronic pain and improvement in his overall health. These are the reasons we want to help.
My name is Patrick McCarty and I was introduced to Skunk when I was looking for a custom anesthesiology cart for my mobile practice. I need to be able to move my anesthesia equipment out of my van many times a day, as I treat patients at different clinics around Massachusetts. Unfortunately, when I went to have a cart made, I miscalculated the size I needed and I asked to have one built that wouldn't fit into my van! We were bewildered by how to fix one that was nearly finished and much too tall. Thankfully, Skunk saved the day with his awe-inspiring welding skills and his great sense of humor. I was so thankful for Skunk's help and ultimately the great friendship that came out of the process.
After we finished the cart, I asked Skunk about his teeth and he said they are something that have been a struggle for him. Skunk's dental troubles started when his family moved after he got braces as a teenager. His orthodontic treatment was not continued, so his teeth became crowded and difficult to clean properly. This resulted in significant bone loss. Moreover, his jaw is small which makes dental work quite difficult. Unfortunately, Skunk's dental health has been more complex than what can be resolved by the daily care and routine check-ups needed by most people.
Skunk told me he would be grateful for any help I could offer. Since then, I have worked with a number of colleagues who have helped with his dental care. Skunk has often contributed by building their professional websites and giving them artwork in return. Even with their generosity, his teeth pose a number of challenges for an experienced dentist. Many of my colleagues have been hesitant to take on his potentially very complicated and expensive restoration work.  A strong bone structure is key to having a solid foundation, and working to improve it is not covered by most dental insurance plans. Outside of a dentist's fees, even when given pro bono, there are substantial materials and lab fees. We believe the costs may be more than $30,000 - even with the continued generosity of discounted and free dental care.
Without your help, Skunk will lose his teeth sooner than a young person should. As a man in his early 40s with the energy of a 20 year old, Skunk has a bright future. He is one of the last guys who would ask for your help, so we decided we would ask for him. We know Skunk will appreciate your generosity.
Due to the extensive amount of
dental treatment
needed, we hope to pool funds to help him put himself ahead of others by restoring the smile he deserves.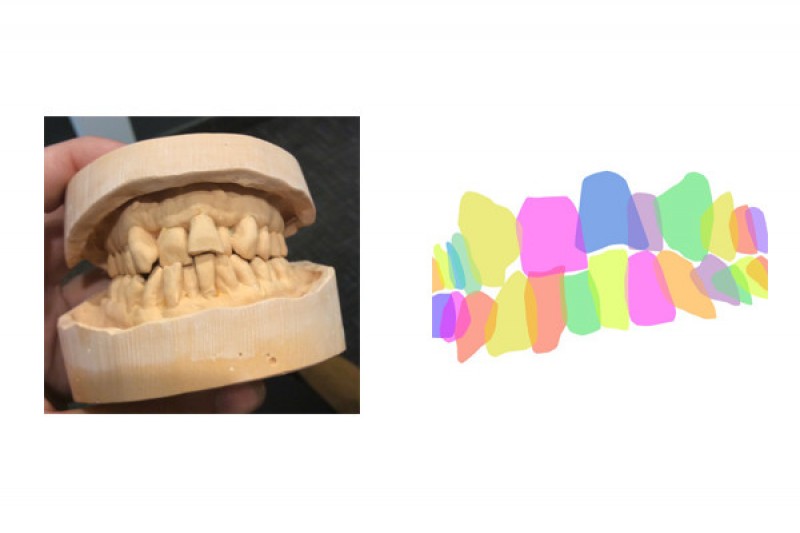 + Read More