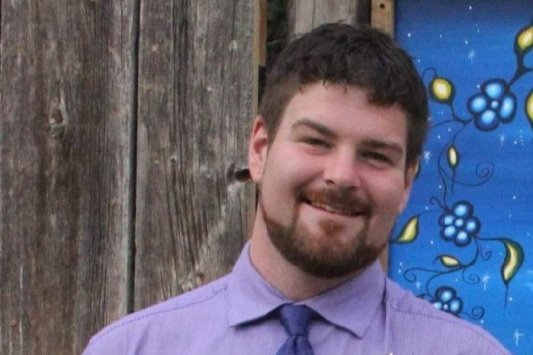 348
26
We are David Ritchie's backbone!
$32,710
of $50,000 goal
Raised by
330
people in 4 months
David is my oldest nephew and an amazing young man who is one of the most compassionate people I know.  David  was in the Domincan Repulic with his girlfriend Teegan and 8 other couples for a sun filled week of fun when suddenly his vacation turned into an effort to save his life.  On Friday February 8th, 2019 David dove into the pool and misjudged the depth which caused him to hit the bottom and be rushed to the hospital where he had emergency surgery to remove and replace 2 broken vertebrae.  He spent several days in a coma with Teegan and their friends by his bedside hoping and praying for the best after having this life changing surgery.  When they woke him from his coma he was responsive in that he could blink when asked and move his eyebrows when asked but was very sedated and of course hooked up to a ventilator and other necessary machines.  He spent several more days in the Dominican hospital where his Doctor and the nurses there took amazing care of him and did everything they could to get him ready for a one hour flight to Florida on the night of Wednesday February 13th.   Since arriving in Florida, the team there have done CT scans and MRI's.  Cleaned out and inflated his lung because he had pneumonia when he arrived there, put a filter in to prevent blood clots and currently have him scheduled for a tracheotomy and PEG so they can take him off the ventilator.  This will be a major step in bringing him home because he will be able to breath on his own and hopefully start the long road to recovery very soon.  Overall he is doing just OK.  His mother has been with him since arriving in Florida.  She has said the Doctors and nurses are doing everything they can to take great care of him and to make sure she is aware of everything they are doing along the way.  Thankfully his brain scan was good and he is able to understand everything being said to him and respond by shaking his head yes or no.  He does have some movement in his arms but as I write this, he has no feeling in his lower limbs.  David will need extensive therapy when he comes home and his recovery (hopefully full) will be long and slow but we are all committed to helping him as much as we can.  I am reaching out to you now because David will need financial help for his personal bills and any medical expenses that are not covered by insurance.  He will be off work for a minimum of 6 months to a year and with your help, however big or small, David can focus on his recovery and on himself without worrying about his financial situation.  
Thank you so much for your donations, your support and for your prayers for David. 
 On a personal note, I would like to thank his amazing girlfriend Teegan for all that she has done and is going to do for David.  Also, thank you to his awesome friends that were in the Dominican with him and who supported both David and Teegan #18strong.  A big thank you goes out to the Canadian Paramedic, Canadian Firefighter and the Asian Doctor who were poolside and immediately stepped in to help when David was pulled out of the pool.  Lastly, on behalf of David and his family, I would like to say a great big thank you to all the terrific medical staff in the Dominican Republic and in Florida who have done everything they could to ensure he is getting the best care possible and for keeping him  comfortable while we wait for him to come home.  Come home David, we are waiting!
+ Read More