Wayne's Open Heart Campaign
$12,725
of $30,000 goal
Raised by
144
people in 28 months
On 9/25/16, Wayne Yee Mon (aka Ming) suffered a life threatening arrhythmia attack, which sent him to Mass General Hospital's (MGH) Intensive Care Unit for 3 weeks. Wayne now needs a heart transplant!
About 23 years ago, Wayne suffered a severe virus attack to his lungs and heart. During the past year, his enlarged heart weakened to the point of failure. Although he is at home now, his life is extremely tenuous. He is "on the list" for a heart transplant. The factors for this are incredibly complex. The doctors tell him it is "a long hard road" with no guarantees and many uncertainties!  So all of us who are his friends and supporters send love and prayers to him, and mount this campaign to try to alleviate at least one form of suffering – needing money to pay many expenses as he is unable to work now.
When this crisis occurred, Wayne was in the midst of a major job search and at the end of his unemployment insurance. He has no more savings. With your help, his friends in the local Buddhist Community have set up this Open Heart Campaign to raise $30,000 to allow him to pay his rent, medical bills, and living expenses during this medical and financial crisis.
Even with this new shocking diagnosis of Advanced Heart Failure, Wayne remains true to his "essence" in life of shining light to others, and accepting all the challenges that he now faces with grace. We all know that death is certain. Wayne is now faced with knowing that it could be at any moment. His meditation practice is standing him in very good stead. He is active in the Dharma, and has always stepped up to help with retreats and gatherings of all kinds. He is a volunteer with the Medical Reserve Corp for the Town of Wellesley. He has volunteered in other groups like Boston Vegetarian Society, Yoga at the Ashram, etc. and is always ready to perform random acts of kindness.
But now, it is not too dramatic to say that every activity including carrying groceries can be taxing and can trigger another attack. This campaign will insure that Wayne and his girlfriend who is now his caregiver, can remain in their current home/apartment while he waits for a "perfect" heart match. Now, the tables are turned and Wayne needs our "random act of kindness". Your kind gift will see him through financially as well emotionally, and your act of selfless giving will definitely warm his failing heart.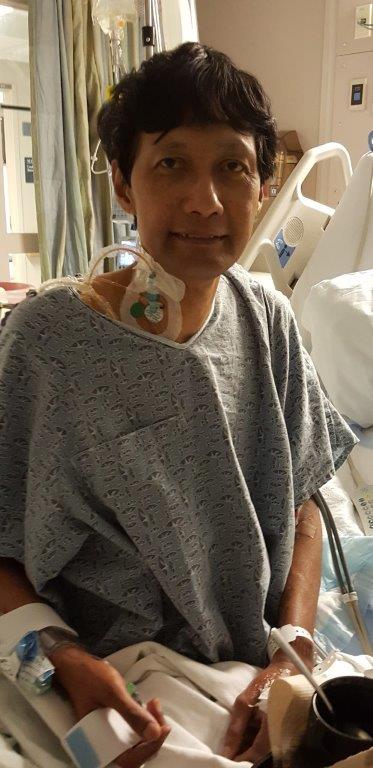 Many blessings to all who find it in their heart to contribute to this worthy cause of helping a kind and humble friend (with a very large heart in more ways than one, both literally and spiritually). We all deserve a loving heart!
THANK YOU!
HELP SPREAD THE WORD!
+ Read More