Stan Meyer's Water Car Project
$720
of $23.5k goal
Raised by
24
people in 18 months
THE TEAM

My name is McKane Lee, I'm the creator and founder of stanmeyersparkplug.com. My team of engineers, machinist and electrical engineers has been proving Stan Meyer's patented technologies for over 9 years. Our overall work experience equates to over 30+ years in our given fields of specialty.
Our team's goal is to simply resurrect the technology and prove the Hydrogen Fracturing Process. Ultimately, we would like to offer retro-fitting kits for cars and trucks. That all depends on the amount of money generated! Our team of machinist, electrical engineers, scientists and mechanics will re-create a working model with your support. Thus, proving that Stan Meyer's technology worked as described in his patents. The patent(s) expired and is now public domain.  Our team has been deciphering them for over 9 years. These are exciting times because the further we research the technology, the more we prove Stan's technology actually works! We plan to use the funds to build an "Exact Replica" of the VW Dune Buggy with the 1600cc engine that runs on nothing but ordinary unprocessed water. Proving the Dune Buggy's technology operability would open a new generation of clean energy resources for humanity. Note: Please view our ultimate goals (commercialization) at the bottom of the page.
HISTORY


Since the Arab oil embargo of the 1970's, Stan Meyer dedicated 20+ years of his life to solving America's energy problems. He decided to use water as the means to drive the internal combustion engine. Back in 1997, Stan Meyer successfully created a VW Dune Buggy that ran on nothing but ordinary unprocessed water. The Dune Buggy was equipped with four (4) WFC (Water Fuel Cell) Injectors which used high electrical potential to liberate water into "Thermal Explosive Energy" to run his car. Stan mysteriously died after a celebration meal with two Belgian investors at a Cracker-Barrel restaurant on March 20th 1998. His twin brother Stephen Meyer was there to witness the tragic event of Stan's death. Stan Meyer's expired patented technology could revolutionize the world! 

PROVEN TECHNOLOGIES
We have spent hundred of thousands of dollars and countless hours replicating and proving Stan Meyer's technology. We have successfully replicated many of Stan's patented technologies for the Water Fuel Cell car. These include: The Electrical Polarization Process, The Electron Extraction Circuit, The Gas Processor, The Quenching Circuit and now the WFC Injector's Compressional Waveguide.
Compressional Wave Guide of WFC Injector (stanmeyersparkplug.com)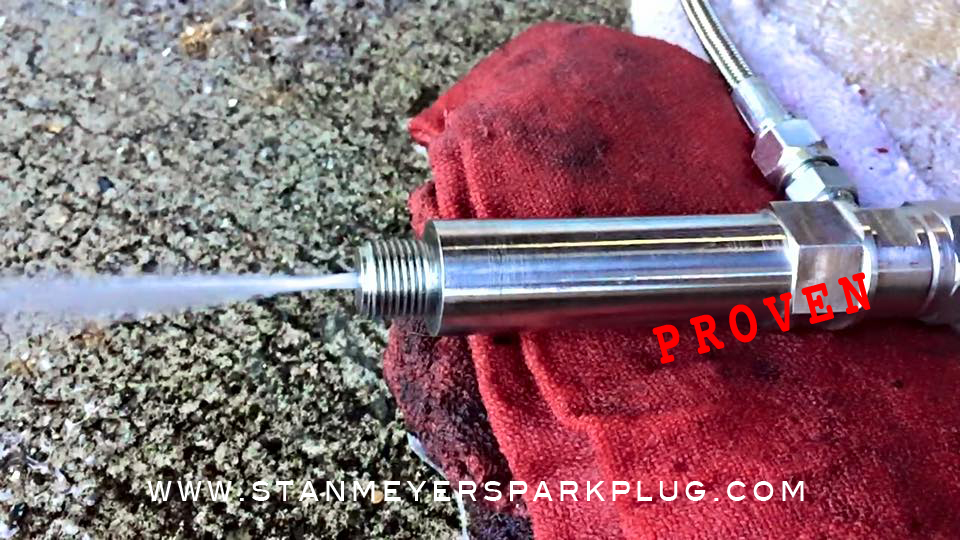 Electrical Polarization Process: Super Efficient Water Splitting (irondmax)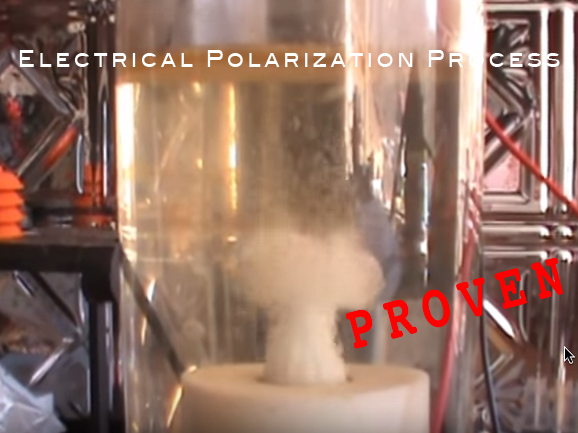 Gas Processor: Ionization of Oxygen Molecule (irondmax)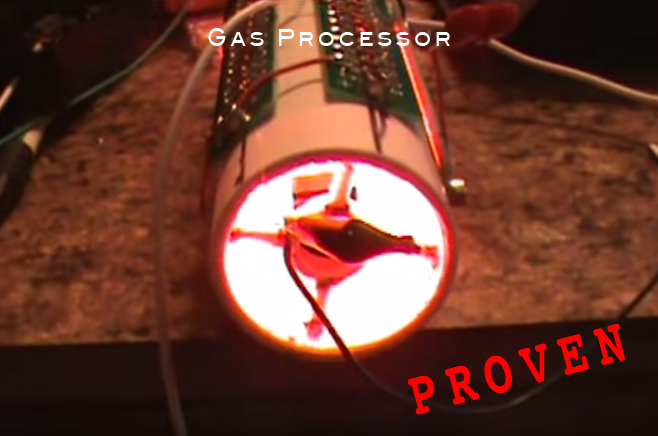 ALLOCATIONS OF FUNDS
The money we collect from this crowd sourcing will go directly to the further development of the Stan Meyer's ultimate dream of running a car just on water. All these proven technologies (already proven by our team and others around the world) have to be properly retrofitted to a working model vehicle. The engine of choice is the 1600cc VW platform. This is because the engine will hold up well the the demands and testing with hydrogen injection. We plan to build and tune the replicated Stan Meyer's Dune Buggy that runs on his integrated technology.
The 3D Representation of the WFC Kit for Engines (stanmeyersparkplug.com)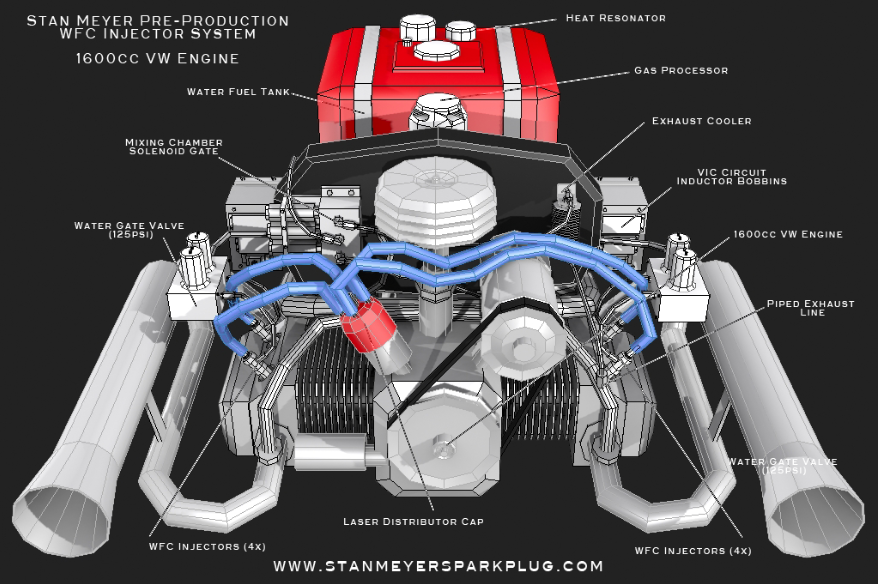 We will use the money/donations to machine and fabricate the components of the WFC kit and assembly it to the VW Sand Rail Dune Buggy. Additionally, we will be testing on integrating the technologies as a retro-fit table
 kit for all cars and trucks.
We know we have found a viable solution to the environmental pollution problem. And we would love nothing more than to get to work on this and finish as soon as possible!
REASON FOR REACHING OUT
The team has put so much time and money forward toward proving Stan's patented technology thus far, we are simply running out of our own personal funding for research & development. We need assistance in order to finish this prototype to prove to the world. Stan Meyer did find the solution energy problems. And we want to show the world how he did it!
If funded, we would be so appreciated that we would show our work and progress to the world! And also educated the interested persons on how this technology works!
ULTIMATE GOAL


Our ultimate goal is to bring this technology to market and show the public we can run all engines on water. Stan Meyer said that any form of water could be used in the fuel cell.
Stan Meyer's patented technology has to be mandated by the people in order to brought forward to the market. So, if you want a water-powered car, we need your help.
Our team has been the truth seekers and spent thousands of hours testing, creating and building Stan Meyer's technologies piece by piece. And we need your help to continue on. The financial backing is needed to take the final steps.
HOW IT WORKS

Electrical Polarization Process
In simple terms, the process physically pulls apart the water molecule instead of using the "chemical" method of standard electrolysis. In this way, we can expose the hydrogen from water to thermal gas ignition inside the engine. This patented process is 180 degrees out of phase of the standard brute force electrolysis process of Faraday. The water molecule is a bi-polar electrically charged molecule (3B).This means, the Oxygen is (-) negatively charged and the Hydrogen(s) is (+) positively charged molecule. When the water is placed between two voltage zone(s) this "physically" pulls the molecule apart (A, B). This process uses limited approx. 1-3amps (current) (Fig 3-22). In the field of science, we know that opposite charges attract and like charges repel. In this process it uses the electrostatic charge (voltage) to pull the molecule apart (Electrovalent Bond Breaks - 3E). This is very similar to a lightning storm, however Stan Meyer's technology stop electron leakage from occurring. This controlled electrostatic field now allows the water to be pulled apart in a simply economic way (3F).  
Amp Restriction
In simple terms, the double paired magnetic wire is wrapped around a ferrite core. This process traps electrons to only flow in one direction due the electromagnetic flux field blocking force. The amp restriction comes from the bifilar wrapped "Resonant Charging" choke. Nikolas Tesla used this configuration many times in his experiments. With this approach, the step up transfer can continue to build up the electrostatic charge (49n) on the water bath (Capacitor) (68). The water molecule becomes part of the electrical circuit as the capacitor between the inductor (56, 62). This allows for the increasing and "ramping" of the electrical voltage without allowing the dead-short to occur. This is classified as "Resonance" within the electrical circuit. Thus, we can now, cheaply extract hydrogen and oxygen gas from water safely and efficiently. This is respectively called in Stan's patents as the VIC. Or the "Voltage Intensifier Circuit".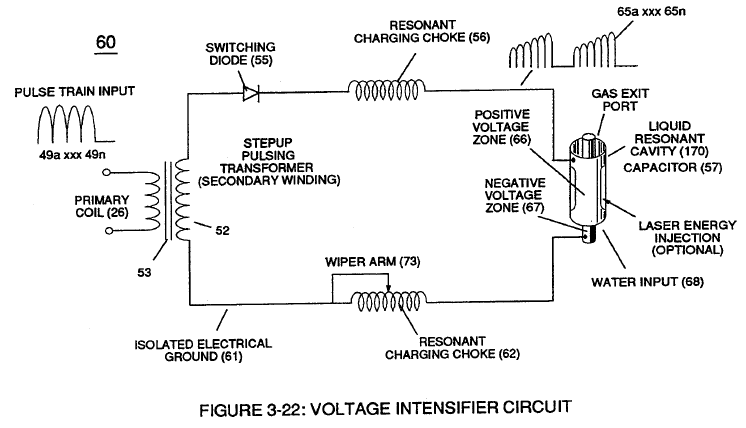 Hydrogen Fracturing Process: (Final Stage)
This is the process of setting up a condition that releases massive amounts of heat energy from the core of the hydrogen atom (Proton Destabilization upon Gas Ignition) The first step is to Ionize gases with the "Gas Processor" which creates a synthetic carbon (2). These unstable ionized gases are mixed with ordinary unprocessed water in the mixing chamber (1,2,3). These are then, put under a constant placement pump to the WFC Injector and solenoids. Once the gas/water mixture is met with the high voltage potential, the "Plasma Field" begins the activation process which further ionizes the gases and water droplets to create the thermal explosive energy (gtnt) (9). This force heat yield runs the combustion engine (7a, 8, 6a1). This reaction is respectively called "Thermal Explosive Energy" (gtnt) (9) due to the energy being released from the core of the hydrogen atom (Quirks / Gluons). Hydrogen burns at 325cm/sec at a temperature of over 5000 degrees. So, the major patent to solve this was to re-cycle the exhaust gases (non combustible gases like Argon, Nitrogen and others) into the mixing chamber to slow down the burn rate of the hydrogen (4). The retarded burn speed reaches 43-41cm/sec, which is the same as gasoline or propane (9). This is what Stan called, "A Retro-fit System" which we can fit to any existing engine, generator, jet engine or rocket engine.
THE DUNE BUGGY ASSEMBLY: Price Breakdown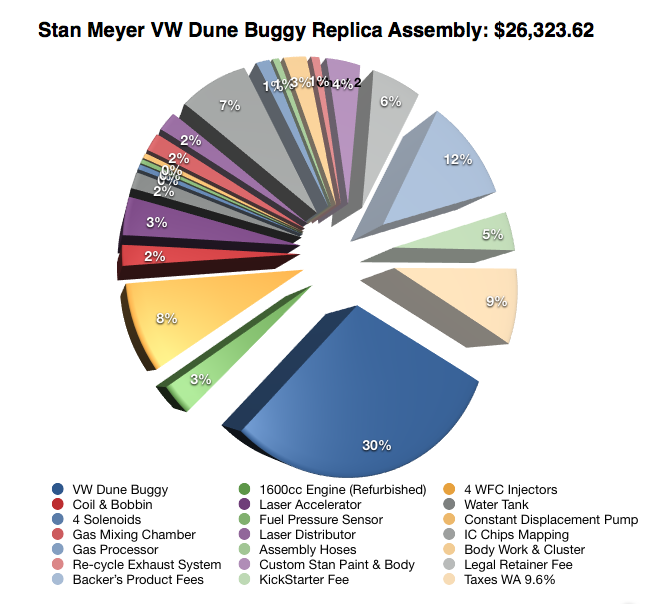 ·       -Sand Rail VW Dune Buggy ($7500)
·       -1600cc Engine - Refurbished ($690)
·       - 4 WFC Injectors ($1950)
·       -Coil & Bobbins & Wires ($460)
·       -Laser Accelerator Device ($875)
·       -Custom Water Fuel Tank ($390)
·       - 4 Solenoids ($120)
·       -Fuel Delivery Pressure Sensors ($100)
·       -Constant Displacement Pump ($125)
·       -Gas Mixing Chamber ($450)
·       -Custom Laser Distributor Cap ($500)
·       -Programmable IC Chips and Fabrication ($1880)
·       -Gas Processor ($375)
·       -Assembly Hoses ($180)
·       -Custom Body Work & Cluster ($640) - Similar to Stan Meyer's
·       -Custom Exhaust for Re-Cycling to Mixing Chamber ($235)
·       -Custom Paint Job ($1000) - Similar to Stan Meyer's
·       -Misc Expenses ($450)
·       -Misc Attachments/Cords/Wires/Boots/Lights/Licenses ($600)
·       -Fuel - Water (FREE)
·       -Legal / Retainer Expense ($1,500)
·       Sub-Total: ($20,200.00)
·       -Taxes (9.6% WA): ($1,930.20)
·       -GoFundMe Fee (5%): ($1,148.50)
·       Total: ($23,287.20)
CLOSING
Any donations made will go to building the dream of the Water Powered Car!
You are donating to help build the solutions to big problems we humans face in the coming years.
Thank you for your precious time and generosity.
Sincerely,
The stanmeyersparkplug.com team
You can find us on Facebook!
www.stanmeyersparkplug.com
+ Read More
All followers of Stan would do well to study the work of Aaron Murakami and Herman Anderson on this topic to make note of the use of nitrogen blended with hydrogen to mimic the properties of gasoline. Petros Zagrofos, aka Peter Painter from Greece, bubbles his motorcycle air intake through his water electrolyzer chamber which makes use of the following advice gleaned over two centuries ago... Sir Humphry Davy noticed in 1807 that electrolytic hydrogen will combine with nitrogen in the presence of water, while ordinary hydrogen will not. - http://tinyurl.com/humphry-davy Herman Anderson ionized his air intake with 70,000 volts positive charge. If the same is done to hydrogen, then these two similarly charged gaseous volumes can then be mixed to spontaneously create ammonia. And if a little inefficiency is invoked to allow for residual hydrogen to linger, then a blend of these two will approximate the characteristics of gasoline sufficient to accelerate a car or heavy truck up a hill.
+ Read More
what engine are you planning to rebuild with?
+ Read More