Friends Rally for #WarriorsForEmma
$34,829
of $100,000 goal
Raised by
312
people in 19 months
Emma Tiebens
is an International Speaker, Bestselling Author, Blogger, super cool Mom and friend to so many.  She has empowered, educated and equipped thousands of people from all over the world to gain success with signficance and she has always been a beacon of positivity all over social media.   That light has been temporarily dimmed when she was recently diagnosed with
Breast Cancer.



Emma and her son
Garrett Tiebens
-  who at 14 years old is also an Inspirational Speaker, Blogger and Yogi - have teamed up for the past 7 years to inspire families around the world through their live events, YouTube videos and social media interactions.   They are inseparables!  They always make sure that they were there for people, always serving without expecting nor asking anything in return. 

Now, they need your help. 
Emma is choosing
Integrative and
Alternative Healing Modalities, Therapies, Testings and Treatments
- some of which are outside the USA.  These are not covered by insurance and they cost tens of thousands of dollars.   It is very urgent that Emma receives the testings and treatments she needs ASAP, as the cancer tumors have already surfaced through the skin, have become ulcerated and are extremely painful.  They have already spread to her lymph nodes and the cancer stem cells are actively circulating in her blood.  Rest assured, she's not afraid and believes that healing is underway.  For the next 6 months to 1 year, her focus is to heal and be there for Garrett. 




Emma is a single-Mom who cares for Garrett and her 84-year old Mom, Elena and they shared their immediate financial need to us and we suggested crowdfunding.  We knew that there are many people whom she has inspired through the years who would gladly support her healing!
The idea was difficult for Emma as she was never comfortable asking people for help but now, she believes that this happened for reasons bigger than she can see at the moment.  Although healing is a priority, Emma sees this an opportunity to bring others along on this journey so they too can be helped through her own experience. 



So we -
Aggie Kobrin, Mike Pestano, Raziel Arcega, Nicole Parker, Robert San Luis and Barry Tydings, together with Garrett Tiebens
- decided that we will become
#WarriorsForEmma
and we will jumpstart a movement of many warriors around the world, who are not just #WarriorsForEmma but warriors for themselves and for those they love. 
Per Emma's request, this campaign is not just about her.  She wants to raise more awareness and create a movement for more Whole-istic Healing - Mind Body and Spirit - for others as well.  That we are are all Warriors taking a stand on reclaiming quality of life and relationships.  Through her personal healing journey, we will all learn through her own research, review and recommendation of resources, therapies, books, people and success stories to help others who are going through the same.



Here's how you too can become one of the 
#WarriorsForEmma:
1) Make a Donation here and share this post and link  in social media and tell them: "I just joined  the #WarriorsForEmma movement.  Go there and make a difference! Hope to see you there too...
www.GoFundMe.com/warriorsforemma
"  Any amount helps and is absolutely appreciated! 


2) Share this campaign on Facebook, Twitter, Instagram, LInkedIn, Google+ -  in and around social media - tag @EmmaTiebens and use hashtag
#WarriorsForEmma
so we can also thank you!
3) If you're feeling creative, post a picture of you holding a sign that says
#WarriorsForEmma
, share the link to this site
www.GoFundMe.com/warriorsforemma

and tag @EmmaTiebens . A picture just like this one...


4) Please
leave a comment
if you are one of Emma's family, clients and friends in and around social media, and share how she has inspired you through the years.  And even if you're new here, please leave a comment as well. 


5) If you would rather send Emma your donation privately,  you can send her an email or a private message on Facebook.  


6) Most importantly, be a
Prayer Warrior for Emma. 
Please pray and send positive intentions to her and Garrett, and see her as completely healed, without pain, and filling her days with laughter and joy!

We will soon have a Warriors For Emma blog site so you can be updated on her progress, as well as learn from the research, reviews and recommendations she will have on a regular basis.   Please make sure you send an email to:
info@warriorsforemma.com
so we can notify you as soon as her blog site is up.
Emma thanks you so much for your love, concern and generous participation and she looks forward to getting stronger by the day so she can continue to support you, inspire you and love on you for many, many more years to come! 
Gratefully Yours,
Garrett, Aggie, Mike, Raziel, Nicole, Robert and Barry                                             #WarriorsFor Emma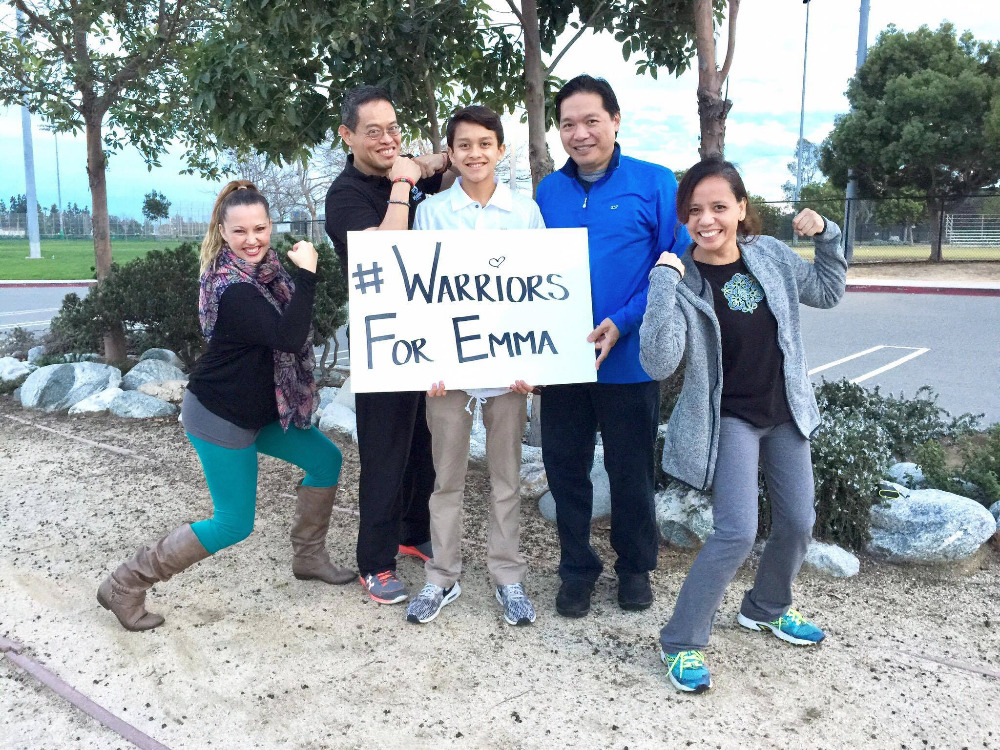 Nicole Parker, Mike Pestano, Garrett Tiebens, Robert San Luis and Raziel Arcega



                          Aggie Kobrin 


                                                       Barry Tydings

                        #WarriorsForEmma and Families
+ Read More
Update 2
3 months ago
Share
Thank you all who donated, this account is now not active and his runned by her son. Much love all.
+ Read More
Update 1
19 months ago
Share
I apologize to sooo many of you who have sent me private messages, shared my video, left comments, sent prayers, sent products our way and made generous and loving donations to our
www.GoFundMe.com/WarriorsForEmma.
Your love and generosity lift me up everyday! It has been a very challenging past few days. Please read my update below. Your love means so much to me and Garrett Tiebens!
A special shout out to my Mentor and friend Joel Bauer who so lovingly hosted a webinar which gave a ton of value to his attendees and at the same time created awareness and support for #WarriorsForEmma . His campaign generated over $4,000 in donations and they're still coming in! Thank you so much Joel! There simply are no words to express my gratitude! To all of you, my fellow Passion2Profit and ProfitPoint Families from all over the world! Your support means the world to me!
A quick update... I just had a most amazing consult with a Doctor and world renowned Biochemist here in Newport Beach. He has written 9 books and spoke all over the world in the past 30 years, on how the body can heal itself. I'm unable to share his name per his request but I'm so excited that I will be starting a protocol with him shortly... Thank you to my dear friend Merina Ty-Kisera who referred me to him! She's an Acupuncturist in Newport Beach whom I will also be seeing rather frequently as part of my protocol.
My life was completely turned upside down and right now I'm sifting and sorting through tons of information, recommendations and doctors appointments while functioning as a Mom and working to finish up work for existing clients. Now I understand why it's simpler for most people to choose the route of surgery, chemo and radiation. Even with all the research, books and videos out there, I'm realizing that even with all the information out there - including watching The Truth About Cancer Series - finding the protocol you will resonate with is akin to finding someone to marry! ;) A lot of trial and error and money spent!
My case is not unique though quite uncommon. I'M GOING TO GET A BIT GRAPHIC NOW, so you can stop reading now if your tolerance is low.
My tumor on my sternum has grown to about 2 x 1.5 inches and has become ulcerated - open, bleeding and exudating - and have deep necrotic tissue and is incredibly painful. The other tumors in the right breast are constantly hurting and inflamed and there are small tumors on the same breast that are starting to grow through the skin. They're called ulceratng tumors. What I didn't realize about cancer is that it is extremely painful!
What I'm also finding is that there are not a lot of articles and resources on ulcerating tumors or what is also sometimes referred to as fungating wound.
Despite this, I'm still opting to not do mastectomy, surgery, chemo or radiation. My tumors are sizeable - two on my collarbone and under my armpit and my lymph nodes are compromised. It will take a very aggressive protocol - that is not covered by medical insurance - which I'm trusting with all my heart that I will find very soon.
I have good days and bad days. I function through the pain.. my faith is tested as there are days when I'm grateful and days when I'm angry.. at myself, at God and yes people who are overly righteous and lack empathy.
I will see this through for Garrett, my family in the Philippines, my friends and for people like you who care about me and have shown support emotionally, financially and spiritually. Many times since the diagnosis, I've told myself I've lived my life, I've done everything.. I've had money, experienced travel and met the most amazing people! I can literally go back to pure positive energy now and go to heaven! However, I also see this as a healing opportunity that is opening up another avenue to help as many people as possible to have choices. Perhaps this right here may even reveal the true purpose for my life..
I love you all and again THANK YOU FOR YOUR LOVE! Launching my blog/vlog shortly so please stay tuned. Thank you again for your loving and generous support! The work has just begun so let's keep you he momentum going for your prayers, intentions and financial support -
www.GoFundMe.com/WarriorsForEmma
. As I heal I want to help many people stay inspired, hopeful and exploring their choices. Thank you so much! Indeed, you make living more meaningful!!!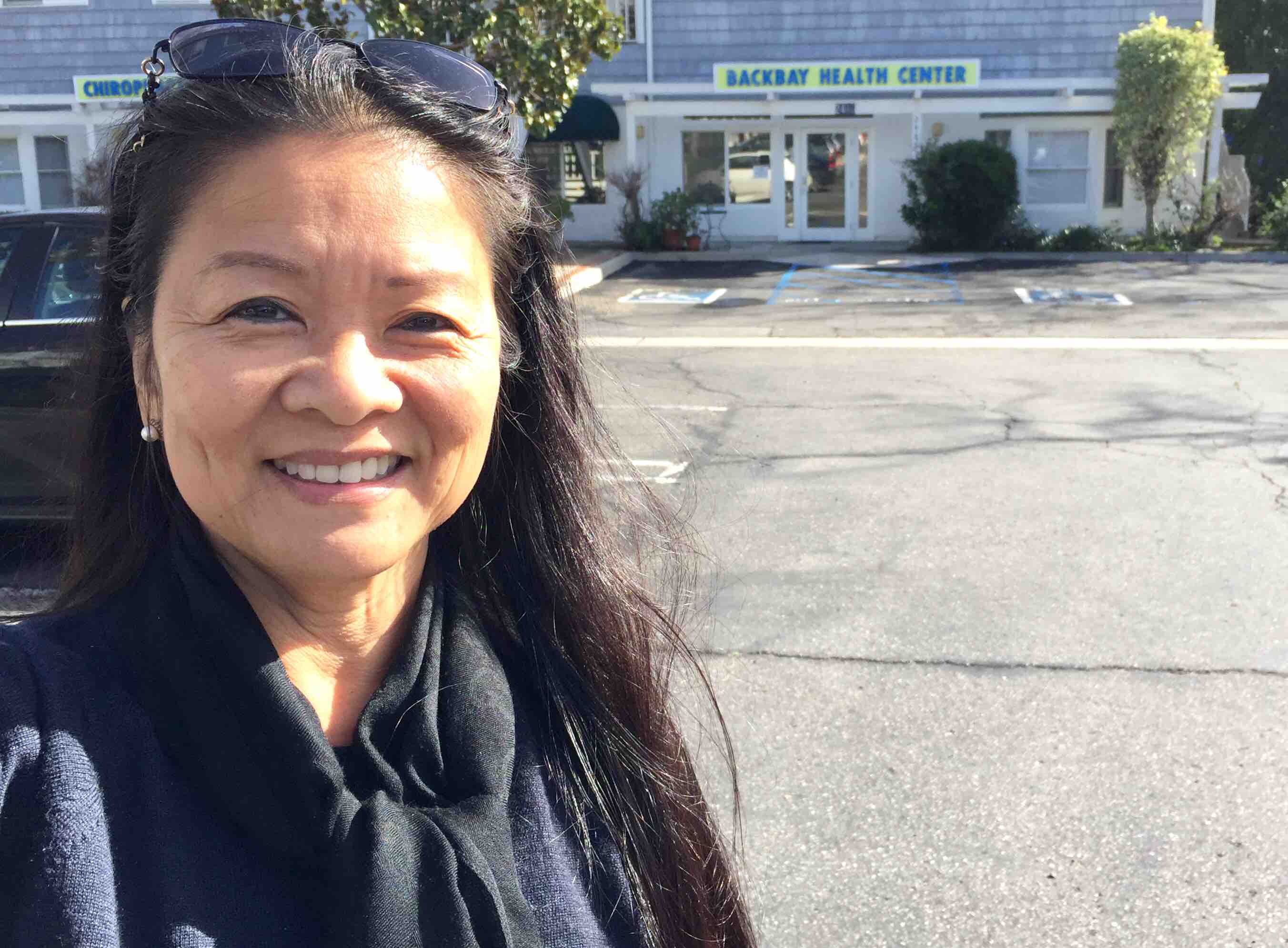 + Read More
Read a Previous Update