588
4
Women's Rights are Worth Fighting For!
$33,023
of $50,000 goal
Raised by
589
people in 6 months
We are under attack from ALL sides and your support is all that we can count on at this time to keep up the fight to ensure women continue to have access to safe, legal abortion care. Alabama has just passed a total ban on abortion, with no exception for rape or incest! Even if you don't believe that abortion would ever be the answer for you; if you still believe that access to this service should remain a right for women who choose it then Share, Like and Donate! Your funds will help support women and families continue to have safe abortion access.
+ Read More
Update 1
1 month ago
Share
Choosing to have an abortion can be a very difficult decision for some, but it is one that is always approached with careful thought. Patient's do not need interference from hundreds of strangers whose goal is to cause shame, fear, and inflict emotional pain. This is exactly what our patients faced Friday morning as they arrived at Alabama Women's Center in Huntsville, Alabama for healthcare. They were greeted by six bus loads of anti-choice protestors!

All people have the right to receive the reproductive healthcare they need, including ABORTION, in a safe and comfortable environment; free of shame, harassment or judgement.

If you believe that patients seeking abortion care deserve access without intimidation, financial obstacles and logistical barriers, then get involved.

Volunteer. Share, Like, and Donate to Alabama Women's Center for Reproductive Alternatives. Please note that 100% of donations are used for direct support of patients and ensuring a safe, supportive environment. Our goal is to be sure that no patient is ever denied access to the care she needs due to lack of resources.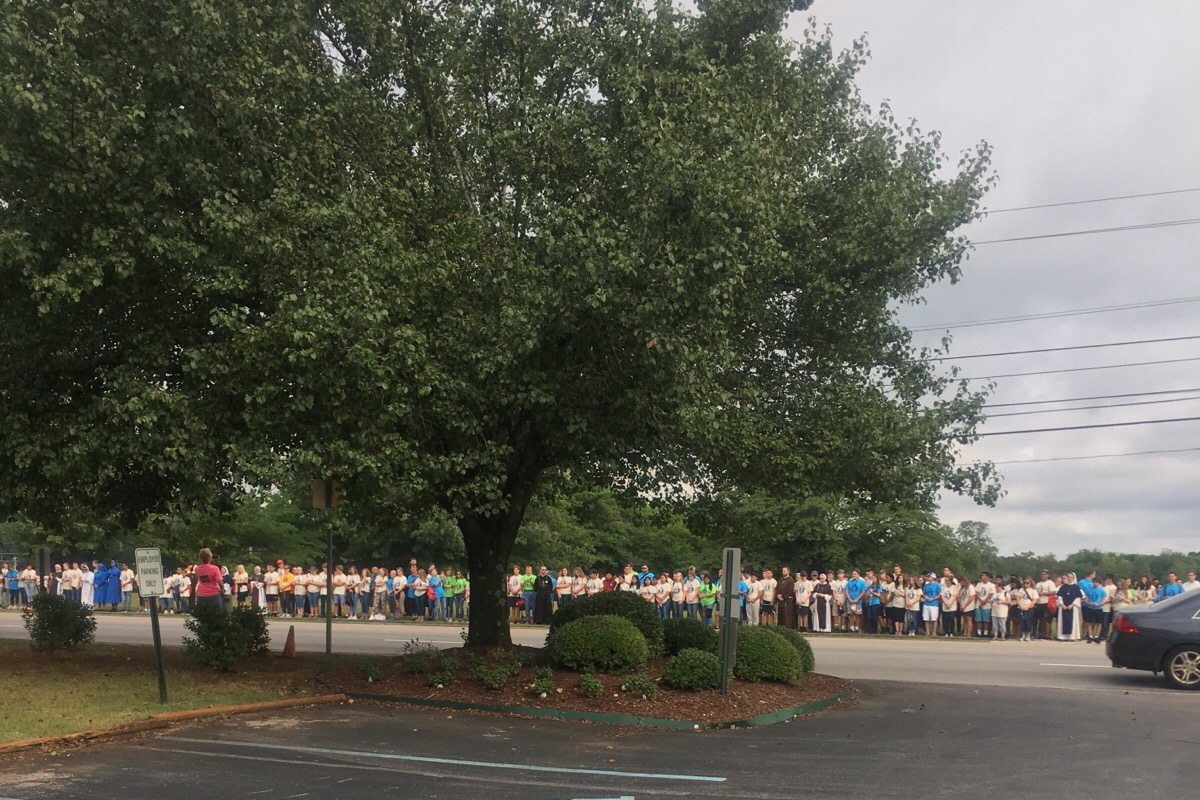 + Read More