"Youthpreneurs" in Training
$1,032
of $20,800 goal
Raised by
27
people in 40 months
"Give a child a fish and feed him for a day. Teach him how to fish and he will eat for a lifetime." ~Unknown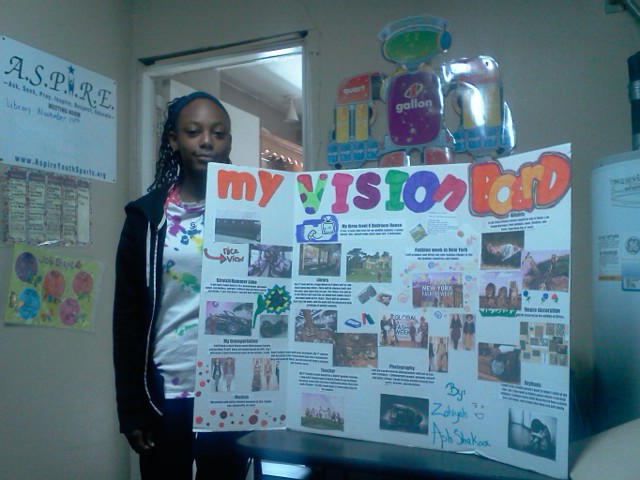 Future Fashion Designer

•What if
a school placed an emphasis on discovering and utilizing students gifts, talents, passions, & purpose in conjunction to reading, writing, arithmetic, and science?
•What if
a school included financial literacy and business courses as a part of its curriculm as early as 5th grade?
 •What if
a school required students to get actively involved with developing solutions to "real world" problems as a part of their highschool graduation requirement?
•What if
a school taught students to see themselves as God sees them and that all things are possible when they choose to place Christ as the Head of their lives?

These are some of the goals of A.S.P.I.R.E. Learning Organizations: Purpose & Praise Preparatory- Christian Academy of Careers and Creative Arts, where students from all economic backgrounds will have an opportunity to attend.

Donate today and make each "what if" a reality! The $20,800 of $229,410 total estimated costs covers the architectural and engineering plans needed for us to begin remodeling our donated buildings.

The large building adjacent to the office/school building will be converted into two indoor basketball courts, Miracles Athletic Center.

School's Vision:
To eradicate lack of knowledge and generational poverty in the lives of youth and young adults.

Any donation, $1 to $1 million, is greatly appreciated as we begin, and maintain our goal to complete each step  debt free.Introduction to A.S.P.I.R.E. Learning Organizations:~Ask, Seek, Praise, Intercede, Receive, Edify~Itemized List for Office Building/Private School:$ 3,300.00 Item #1: Master Plan & Design of Building$ 2,500.00 Item #2: Architect Construction Drawings$15,000.00 Item #3: Engineering Plans_____________________________________________________$20,800 GOAL SURPASSED!!!
Feel free to make additional donations and stay up to date with our progress at:
A.S.P.I.R.E. Learning OrganizationsP.O. Box 173132Arlington, Texas 76003

http://www.AspireForGodsPromises.org
Please feel free to share this information with others. We appreciate your support! http://www.gofundme.com/visionsanddreams

+ Read More
Be the first to leave a comment on this campaign.