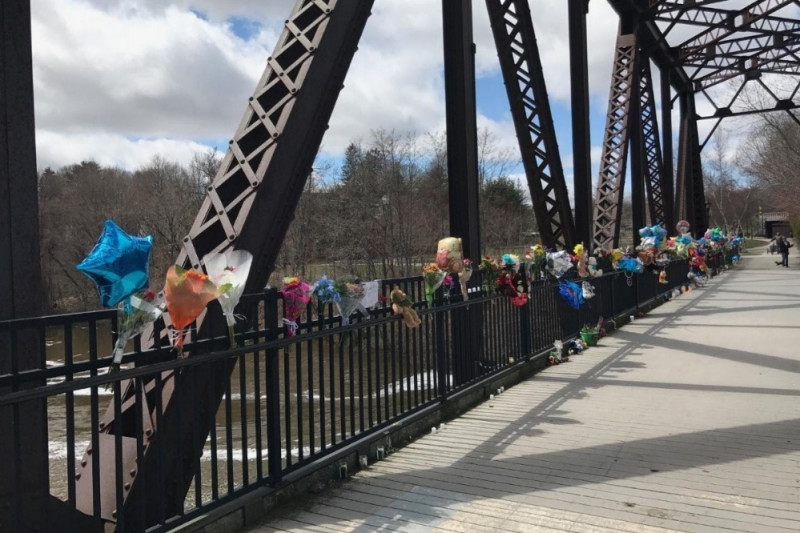 191
5
In dedication and honor of Valerio
$10,511
of $50,000 goal
Raised by
176
people in 13 months
Please see the
NOTE
at the bottom of this story.
On Tuesday, April 24, my two nephews (five and ten) were playing by the Androscoggin River near their new home in Auburn, Maine.  My five-year-old nephew fell in the river and his ten-year-old brother jumped in to save him. We are 
https://www.pressherald.com/2018/04/26/wardens-resume-search-for-boy-in-androscoggin-river/
https://www.pressherald.com/2018/04/25/search-continues-for-5-year-old-in-androscoggin-river-his-brother-is-in-critical-condition/
https://www.pressherald.com/2018/04/24/body-pulled-from-androscoggin-river-in-auburn/
As you can imagine, the parents are devastated.  They are at the bedside of their ten-year-old son hoping that he will persevere through the greatest struggle of his life while they continue to wait for word that the authorities have located their younger child.
I'm hoping and praying to raise enough money to provide a proper burial for their five-year-old child.  I also hope to raise enough to cover any medical expenses not paid by their health insurer such as deductibles, as well as enough to alleviate some of the financial burden that they are expected to endure.  The parents may need other types of assistance in the days and months to come.  I will provide updates and more information as it becomes available.
I'm doing this because with love comes responsibility.  The pain and grief the parents will have to endure is unimaginable.  No parent should have to bury their child.
From the bottom of my heart, thank you for your thoughts, prayers, and generosity during this time of hope and incredible sadness.  I also wish to thank everyone who has come to support my family, especially those brave souls who have put and continue to put their lives in harm's way to help these young boys.
NOTE
:  Please be aware that this campaign was setup by the brother (my husband) of the mother of the two boys.  The brother of the father of the two boys has set up a page of his own on YouCaring ... (
https://www.youcaring.com/scottemileandfamily-1177282
).  This was
NOT
intentional, but a simple case of both sides of the family working unknowlingly in unison.  Thank you to everyone for understanding.
+ Read More