When Tragedy Strikes…Rebuilding from Fire & Ash
$5,763
of $5,000 goal
Raised by
51
people in 2 months
When I went to bed the night of May 14, I expected to wake the following day and it be like all the others. I was wrong.
In the early hours of May 15, around 4:45 am I woke to an alarming call from my brother Colton Morrill, who was working out of town in Vancouver;
his voice was filled with panic
and all he could say was "go to my house, go to my house". Confused, I ran to my front door, looked down the street and to my horror, saw
the reflection of flames lighting the sky
. Not knowing if his fiancée Amber and 7 month old son Daemon were still inside, I ran down the street terrified of what could be.
I'm Cameron Morrill, and with a heavy heart I'm asking for your support. On May 15, 2019, my brother Colton Morrill, his fiancée Amber Dyck and their 7 month old son, Daemon, were
struck by a tragic fire
that took their Morinville home, possessions and 2 cherished pets… Banner & Baisley.
A Mother's Love…
I stayed behind to watch over the house when the emergency teams left. I walked around to the back of the house looking up at the at the 2nd story window knowing
Amber had escaped the fire with Daemon in her arms by jumping out of that 2nd floor window–
approximately 20' to the ground below with nothing to break her fall. How she managed to shield Daemon from serious injury I don't know – but she did.
Sadly, she wasn't as fortunate though
.
Amber suffered a serious spinal fracture
and on May 16 underwent several hours of surgery in an attempt to repair the damage. She remains in the hospital; the extent of her injuries are still to be determined.
Our Mission
Insurance will help once the investigation is finalized, but in the meantime Colton and Amber need to move forward and begin rebuilding their lives as they transition to a "new normal".
The purpose of this GoFundMe page is to help ease the emotional and financial impact
the fire has caused. 
We hope to raise $5,000
to help with covering costs associated with the fire:
-          Clothing & Personal Effects
-          Furniture & Household Amenities
-          Living Expenses
How you can help
You can help support Colton & Amber by
making a donation
to this GoFundMe page and/or
sharing this message with others
in your network who may want to help as well. We understand these are tough times and money may be tight, but even as little as $5 will make a difference and help us move a little closer to our end goal. 
**Please consider sharing a few
words of encouragement
at the bottom of this page to help with their recovery
Other ways you can help
Donations would be greatly appreciated. If you would like to donate or have questions, please message
LD Rai via Facebook Messenger
or email Lidawna Rai at
lidawnarai@gmail.com
*We'll update this list in the coming days.
-          Baby items for  Boy 12 - 18 months old          
Your generosity and support, in whatever form, is sincerely appreciated and we thank you in advance with our deepest gratitude. In moving forward
please keep Colton, Amber and Daemon in your thoughts and prayers.
**We will continue to update this page as information becomes available. 
Side Note:
We always hear of these tragedies but never think it will happen to us or our loved ones. Colton and Amber had an evacuation plan – but it couldn't be executed because the fire was blocking the route. Please use this situation as a reminder that this type of tragedy can happen to anyone and review your family's plan to ensure it covers all possibilities.
The following resource can help you plan:
https://www.ready.gov/make-a-plan
FAMILY:
With family, love is the oil that eases friction, the cement that binds closer together, and the music that brings harmony. 
UPDATE May 26th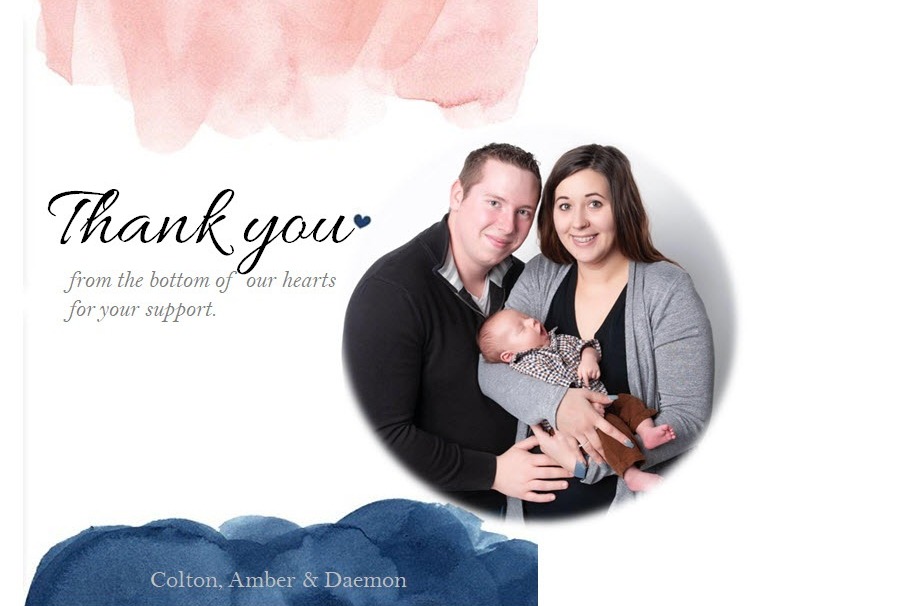 UPDATE: May 20th - So much to be grateful for...Smiles speak volumes!
Image: Words shared by Amber Sunday, May 12...Mother's Day
Image: Loving family pets Banner and Baisley will be lovingly missed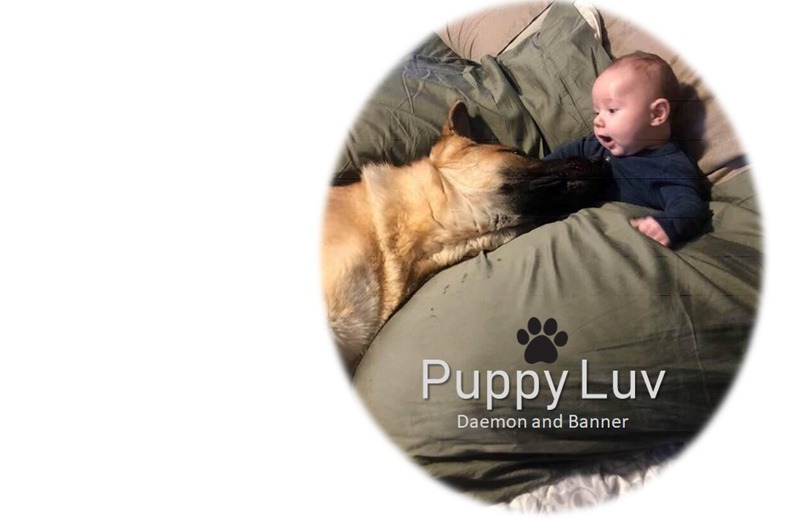 Image: May 16, following Amber's surgery
+ Read More