SAVE UPLAND ANIMAL SHELTER!
$50,551
of $1.0M goal
Raised by
1,042
people in 43 months
Upland Animal Services and volunteers have created and sustain one of the most beloved animal shelters in the Inland Empire.   This progress is at risk and the shelter could become a high-kill "dog pound" without your help!
Due to financial challenges within the City of Upland, Upland Animal Services' budget was cut drastically on July 27, 2015. This represents a 41% reduction over last year's budget.
Friends of Upland Animal Shelter is initiating a major fundraising program to ensure that this cut does not negatively affect the quality of care of homeless pets awaiting their forever homes at the shelter.  
Without additional funding, this cut will cause significant impacts to Upland Animal Services' ability to care for animals taken into the shelter, retain and hire quality animal control personnel and shelter staff, keep volunteers and community partners, and maintain the service levels that citizens of Upland and nearby communities have come to value. 
The City has said that shelter hours could be reduced and staff could be laid off as early as October. However, these changes would only account for a part of the total reduction and more will be necessary.
Since opening in its current location in 2010, the shelter has consistently been underfunded and operates at an incredibly low net cost of approximately $500,000 per year.   For example, kennels are primarily cleaned by individuals on work release on most days.  While the shelter is grateful for the help, this arrangement has some serious drawbacks.  One is that having a "revolving door" of different, untrained kennel attendants each day means animals are at a higher risk for spread of disease.   Another is that on some days, no work release individuals are assigned to the shelter.  On those days, shelter staff are diverted away from their primary roles to instead clean kennels, which means other services, programs, and initiatives suffer. 
Despite these challenges, the shelter has high adoption rates and low euthanasia rates.   In 2007, 680 animals were adopted and 635 were euthanized.  This represented a 47% euthanasia rate.  Contrast this with 2014 where 1416 animals were adopted and 416 were euthanized.  The euthanasia rate was reduced to 23%.  The statistical difference is astounding, and the lives saved are real.  We want to see this progress continue!
However, cutting almost half the budget will devastate this progress and ultimately result in the deaths of healthy, adoptable pets.  We need your help to avoid this intolerable and unbearable outcome. 
CBSLA Coverage of Outcome:
http://losangeles.cbslocal.com/2015/07/28/city-council-cuts-more-than-300k-in-funding-from-upland-animal-shelter/
Our goal is to raise enough money to create a sustainable revenue stream to maintain and improve the current adoption rates and service level within the community, while further lowering the euthanasia rate.   In addition, new programs such as sponsoring spaying/neutering and TNR (Trap, Neuter & Release) need to be developed and implemented to minimize the number of animals entering the shelter each year. 
We sincerely thank everyone who came out to support the shelter at the recent rally and voice their concerns at the City Council meeting on July 27.  We also thank those who have found us on Facebook and have expressed their support from afar.  This show of support is amazing and we are even more motivated than ever to find ways to assist the Upland Animal Shelter in helping the animals in our community.
CBSLA Coverage of Rally:
http://losangeles.cbslocal.com/video/3273491-animal-activists-fight-funding-cuts-to-upland-shelter
All donations are tax deductible and go directly to Friends of Upland Animal Shelter, Inc., our certified 501(c)(3) charity.  Friends is a 100% volunteer organization without any paid staff.
Please donate so we can help those that cannot help themselves.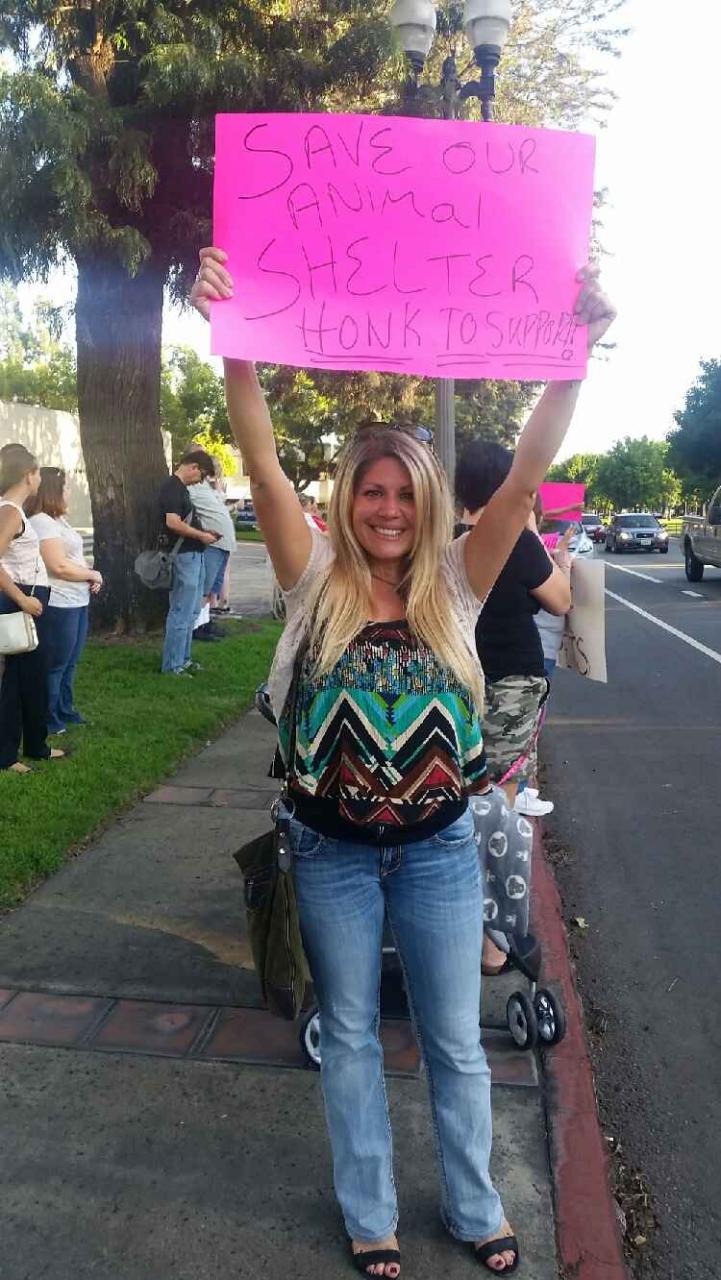 Friends of Upland Animal Shelter, Inc.
                                1275 San Bernardino Road
                                      Upland, CA 91786
            Online:
www.friendsofuplandanimalshelter.org
www.facebook.com/FriendsOfUplandAnimalShelter
+ Read More