Unreal City (Photobook)
£336
of £25,000 goal
Raised by
11
people in 2 months
PLEASE SHARE AND CHECK BACK REGULARLY FOR UPDATES; IF YOU WOULD LIKE TO RECEIVE UPDATES VIA EMAIL ON THIS AND OTHER PROJECTS PLEASE SIGN UP FOR ADRIAAN'S NEWSLETTER >> http://bit.ly/avh-newsletter 

CAMPAIGN CLOSES: 31 March 2019

UPDATE 3.1.19: Read Adriaan's interview for The London Magazine

UPDATE 18.1.19: Join Adriaan for a champagne reception in London on 31st January to learn more about the project 

If you have difficulty donating on this site then you can also try this link: https://www.paypal.me/unrealcityavh 

"Unreal City" is an important and exciting project. Important because it holds up a mirror to London at a time when the city's identity is under greater scrutiny and transformation than ever before; and exciting because it breaks new ground at the junction between photography, poetry, philosophy and politics. The book juxtaposes fragments from T.S. Eliot's seminal poem "The Waste Land" with 85 carefully selected and planned photographs that I have taken over the course of about 10 years; in doing so a photographic conversation is established between the pictures and the text in a process of "creative mismatching" and "creative transmutation".
"Unreal City" has already attracted high profile endorsements from Bernard O'Donoghue (Emeritus Professor of Medieval English and Modern Irish Poetry at Oxford University and an award winning Faber poet) and Laura Noble (highly respected London gallerist, art collector and organiser of the FIX Photo Festival in London). One of the pictures in the book was shortlisted for the ArtGemini International Art Prize in 2018, while two others were in contention for the Aesthetica Art Prize 2018. A percentage of the net profits of the project will be donated to a charity partner.
With your help, "Unreal City" will be produced as a top quality, hardcover coffee table book and collector's item, to be treasured for years to come.
Below are a few draft designs of spreads in the book:
"Mixing memory and desire"
"Here is no water but only rock"
"London Bridge is falling down"


Producing and printing an art book such as "Unreal City" to the highest standard and specification is very expensive, and although the £25,000 target won't cover all the costs of the project, it will enable me to get the book printed.
The dimensions of the book are 33 x 24 cm and we estimate that it will be about 192 pages long. The first edition is limited to 2,000 copies and will be launched at Bonhams in London (the international fine art auction house) at the end of June 2019.
Please have a look at the exciting range of benefits on offer in the campaign and choose the level of support that's right for you. Everything's ready to go, I just need your help to make it a reality. Thank you so much for your support, it makes all the difference!
To see more of my work, please visit
adriaanvanheerden.com
.
The levels of sponsorship available are shown below. Please let me know if you'd like to arrange a customized bundle based on the benefits already on offer.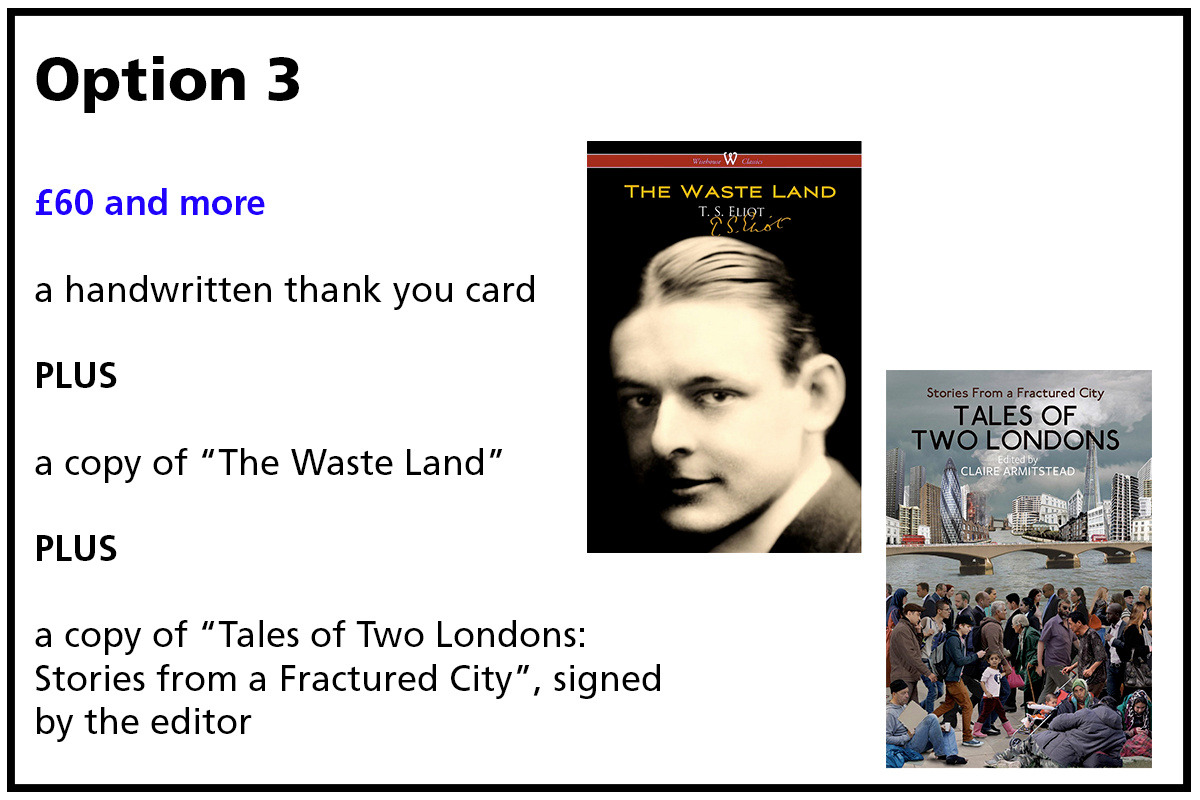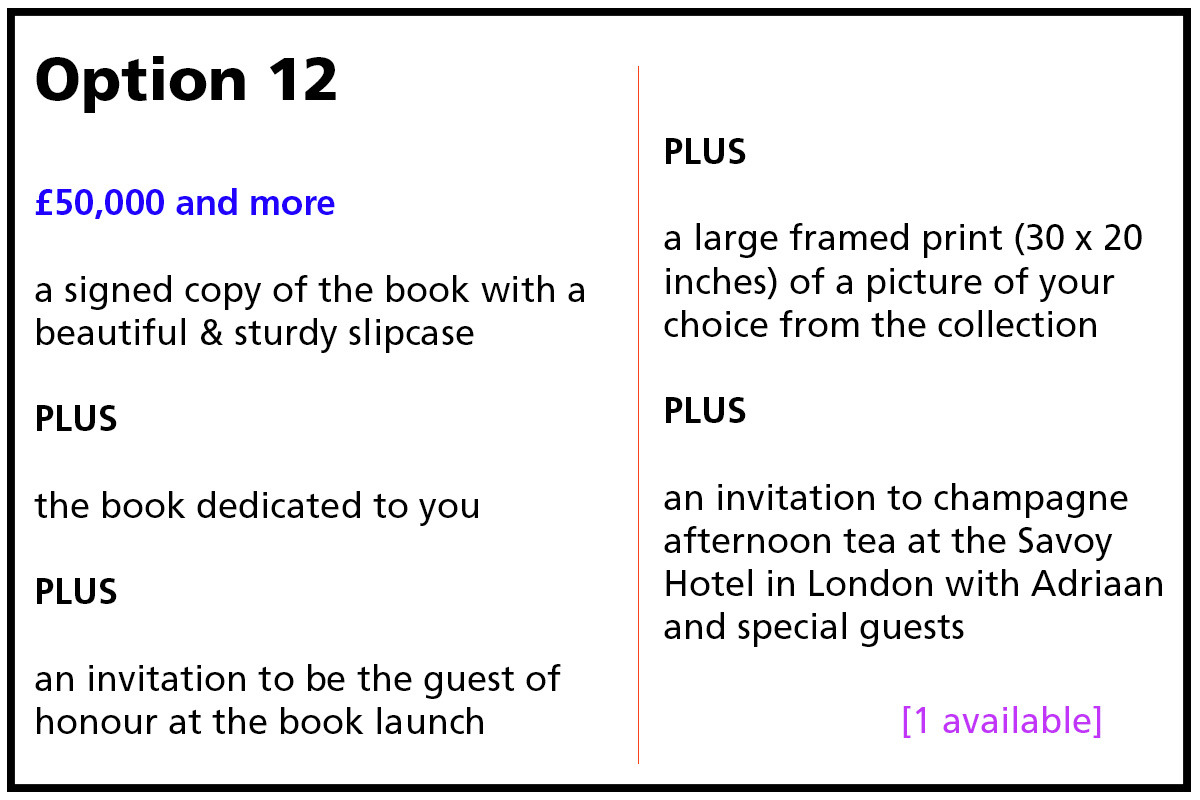 + Read More