Jeff Moxham Recovery Fund
$151,000
of $150k goal
Raised by
947
people in 15 months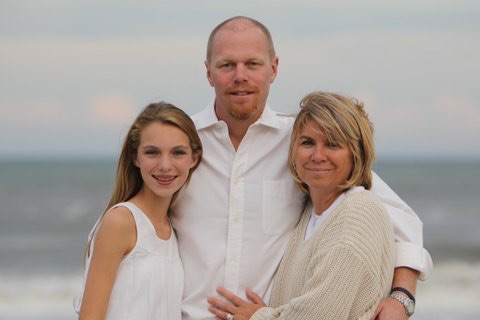 Jeff Moxham or "Mox" as most know him by; friend, brother, father, son, one of the most giving individuals we have ever known, is now in need of your help. On January 14th, Jeff was severely injured. He was leaving the garage where he works when the 14 x 14 industrial garage door let loose, fell, and hit Jeff. Jeff was pinned under the door. A Good Samaritan nearby, Herb Jacobs, came to Jeffs aid, in what could only be explained as super strength, with one hand lifted the massive door and with the other slid Jeff out from under it. The falling door severely broke and dislocated Jeffs back. Jeff is recovering in the hospital at this time, while the full extent of the injuries are not yet known, Jeff has a long road to recovery ahead of him.
For those that don't already know Jeff, he is a devoted family man. He and his wife Tara have a daughter Hannah who attends Brookfield High School. He has 2 brothers and 2 sisters who live around the country and a mother in Arizona. He is a small business owner in Brookfield CT, he runs a landscaping and snow plowing business and has two employees. He has run this business for almost 30 years in Brookfield.
As stated, Jeff is one of the most giving people we have ever known. For the past 8 years Jeff has run a charity golf tournament in New Milford CT to benefit a friend of his named Keith James, who had ALS. Jeff participates every year on the Handy Dandy Man Ministry project to provide yard work for those in need. He is the first person to help when asked and even more importantly he goes above and beyond when he is not asked, he steps up and does for others when they are not able.
For those that know Jeff, they realize what is stated above is truly an understatement, just the tip of the iceberg when it comes to Jeff's giving and support of others.
Jeff and his family need your love, your thoughts, your prayers, and your support. As a small business owner Jeff will face challenges to run his business and provide for his family all while trying to recover from the injuries sustained.
Jeff would never ask for monetary support, but please take a moment to donate what ever you can, any amount helps. This money will be used for medical bills, rehab, recovery, and other expenses surrounding this random accident.
Thank you for your support, your thoughts and prayers.
+ Read More