FROM UNDER THE RUBBLE
$9,470
of $20,000 goal
Raised by
103
people in 45 months
FROM UNDER THE RUBBLE
is a high impact feature length documentary that prompts us to examine the personal, emotional and psychological toll of armed conflict on defenseless civilian populations, in particular, women and children. The story of what happened to the Samouni family during the Israeli invasion of Gaza in 2009 challenges the audience to stand in the shoes of the survivors of what has become known as the Samouni massacre.
Zeinat and her seven children live with the shocking memory of what happened to their family during Operation Cast Lead that saw forty-eight  family members dead and many more injured.  The psychological damage and trauma does not end.  It continues on with each ensuing conflict.  Zeinat's six year old daughter Ansam and her siblings have now lived through three wars.  Zeinat tells me when the bombings begin, she blocks the window and tells her children it is only a storm and what they hear is thunder and lightning.   When we approached them about this documentary Zeinat responded that she  had been interviewed before but no one until now was interested in knowing what if felt like for a mother and children to live through such a catastrophe.  Amal, her eldest daughter who suffers daily from the 15 pieces of shrapnel in her head, responded by saying she wants the world to know what happened to them.  She does not want it to be ignored and forgotten.FROM UNDER THE RUBBLE, as shown in the trailer above, is their personal experience of what happened in the week that the Israeli army came to their farming region during Operation Cast Lead in January 2009.  Through their personal story we as filmmakers want to give an insight into the plight of women and children, not just in Gaza, but in conflict zones throughout the world. This story belongs to them all.The support of the many individuals who donated to the financing of the film has made possible the production of a high quality program. Now that the film is finished we are seeking donations to help with the distribution of this important film. Donations can be made in any size.  It is a matter of what you can afford and how passionate you feel about trying to raise awareness of the plight of the Palestinians.
HOW YOUR DONATION WILL BE SPENTThe film is being screened at Film Festivals around Australia over the next six months and we would like to launch a more extensive season in cinemas during 2018.  In order to finance publicity and marketing costs - which is an essential part of bringing the film to a wide audience - we are seeking donations of any size. YOUR SUPPORT NO MATTER HOW SMALL OR LARGE IS VITAL TO ACHIEVING THIS.For those wishing to give a tax deductible donation you can do so by going to our page on the Documentary Australia Website http://bit.ly/2eaWEag  Donations through DAF are tax deductable within Australia.For more information and to keep up with progress please visit our facebook page https://www.facebook.com/fromundertherubbleABOUT THE FILMAKERS

ANNE TSOULIS -
WRITER/DIRECTOR/COPRODUCER



I am an experienced filmmaker with over twenty-five years working within the film industry, with numerous credits in drama and documentary.  For me, part of the process of making this documentary is also to work with filmmakers in Gaza to help them build up their skills and to assist them to have a voice on an international platform.  I went to Gaza and was overcome by the warmth and resilience of its people.  Zeinat Samouni is a lioness, and the mother of all mothers.  What she and her children have had to endure defies the imagination.   Every day is a struggle for her to feed her children. Every day is a struggle for her to deal with their emotional trauma, let alone her own.  The stigma of being a widowed single mother makes it even more difficult for her.  Her last words to me when I left Gaza were, "Anne, don't forget us."  The words are etched into my brain and this makes me determined to make this documentary.  Her children stole my heart - they are my children now too.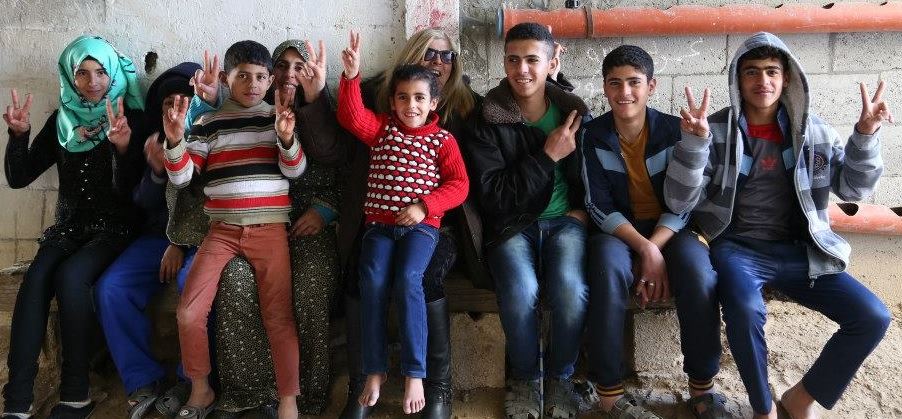 Anne in the middle with Zeinat and her children - take 6yrs off their ages to understand how young they were at the time.
FADI HOSSAM HANONA -
Coproducer/Cinematographer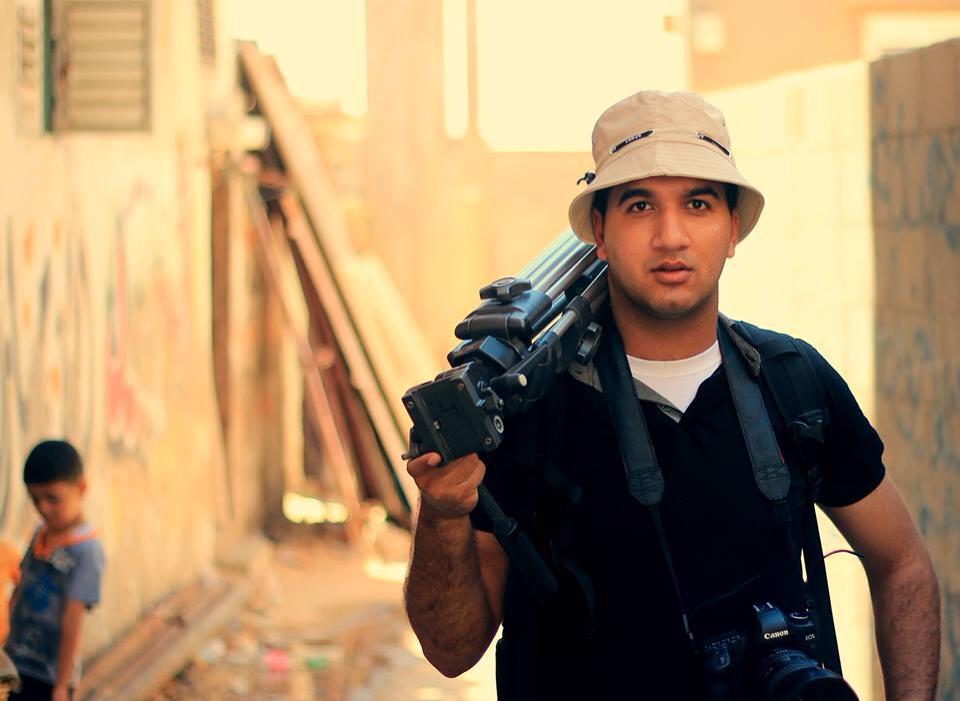 Fadi Hanona is a Palestinian cameraman and photographer working inside Gaza on news and current affairs for international broadcasters.

"FROM UNDER THE RUBBLE is the current film I am working on with director and producer Anne. I have feeling this film is quite different from all the films that I have worked on. We have made a great effort me and Anne and the translator Ebaa. I talk to you as a person and fimmaker living in the Gaza Strip. It must show the world what is happening here so I hope you can help in the production of this film by donating. Every day here is a struggle for us. We are locked away from the world. When Anne came to Gaza, it gave us hope, and for me as a filmmaker to be able to make such an important documentary."
Thank you


JOHN MORE - PRODUCER



 John Moore is the principal of Melbourne based production company Sensible Films. He has over twenty years experience as an independent producer. His latest film, the feature length documentary PUTUPARRI AND THE RAINMAKERS premiered at the Melbourne International Film Festival in August 2015, won Australia's richest film prize in September and screened at festivals around the world during 2016.

"I am delighted to have recently come on board to work with Anne and Fadi on seeing this important documentary come to fruition.  FROM UNDER THE RUBBLE takes a very personal POV, looking at the conflict through the experiences of one Palestinian family. It is a big responsibility telling such an emotive story in the context of such a highly contested conflict.  There is however a lot of material to inform our work as the war has been critiqued by an independent UN team in the Goldstone Report and several books have been written about it including by Australian philosopher Raymond Gaita.  I hope we can do justice to both sides of the conflict."



KEN SALLOWS - EDITOR


Ken Sallows is one of Australia's most experienced and highly respected editors working on everything from art house films to action movies and many award winning observational documentaries.  His credits include MALCOLM, PROOF, LOVE AND OTHER CATASTROPES, CHOPPER, GETTIN' SQUARE, TOM WHITE and THE COMBINATION."I have been fortunate to work on editing a very good rough cut of Anne's film, FROM UNDER THE RUBBLE. I believe it is quite a remarkable film that Anne is making, for her intention is not to make a political diatribe, but a humanist film about survival. Help spread the word!"
+ Read More
Be the first to leave a comment on this campaign.