Help rebuild Nepal
$6,958
of $5,380 goal
Raised by
57
people in 49 months
I'm sure you all know about the two major earthquakes, and the many aftershocks that have crippled parts of Nepal (one of the poorest nations of the world).  
http://www.alanarnette.com/blog/2015/05/13/update-on-latest-nepal-earthquakes/
Ruth Schink from Vienna, Pawan Sohi from California and myself--Wrena Dsouza from California, had made brilliant plans to trek to the Everest Base Camp this September.
When we heard, read and saw the devastation, it made us look harder at our egoistical goals. After much introspection and deliberation we realized how unique an opportunity we now have to help rebuild Nepal.
With your support, the money we raise here will be used
1. Buy essential relief supplies for people in remote villages
2. Hire porters from these affected villages to transport essentials to their fellow villagers 
3. Help in the rebuild effort of the Tengboche Monastery
We will be collaborating with Samir Patham, Sauraj Jhingan and other folks from Adventure-Pulse. They survived the avalanche that hit the Everest base camp. Instead of returning to safety, they stayed back at the camp to help evacuate other mountaineers--
http://www.hindustantimes.com/earthquakeinnepal/after-miracle-survival-pune-mountaineers-help-with-rescue-efforts-in-quake-torn-nepal/article1-1342693.aspx
Let us all together make a difference today. Even a little contribution of $20 will help hire a porter. For you, it's just giving up a few cups of your favorite Starbucks coffee, for him, a livelihood, a hope of a new beginning.
Thank you for your generosity.
Wrena, Ruth & Pawan
PS: Rest assured that all the money we raise through this campaingn is going to be used for helping the people of the Khumbu region and not used for any of the teams expenses for the trek.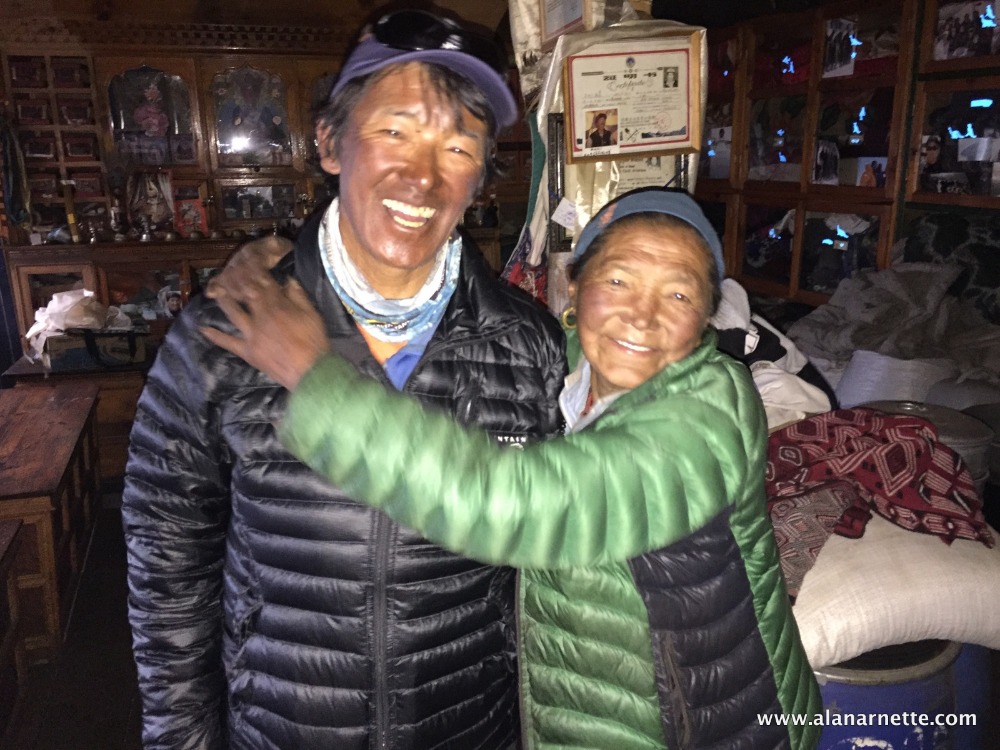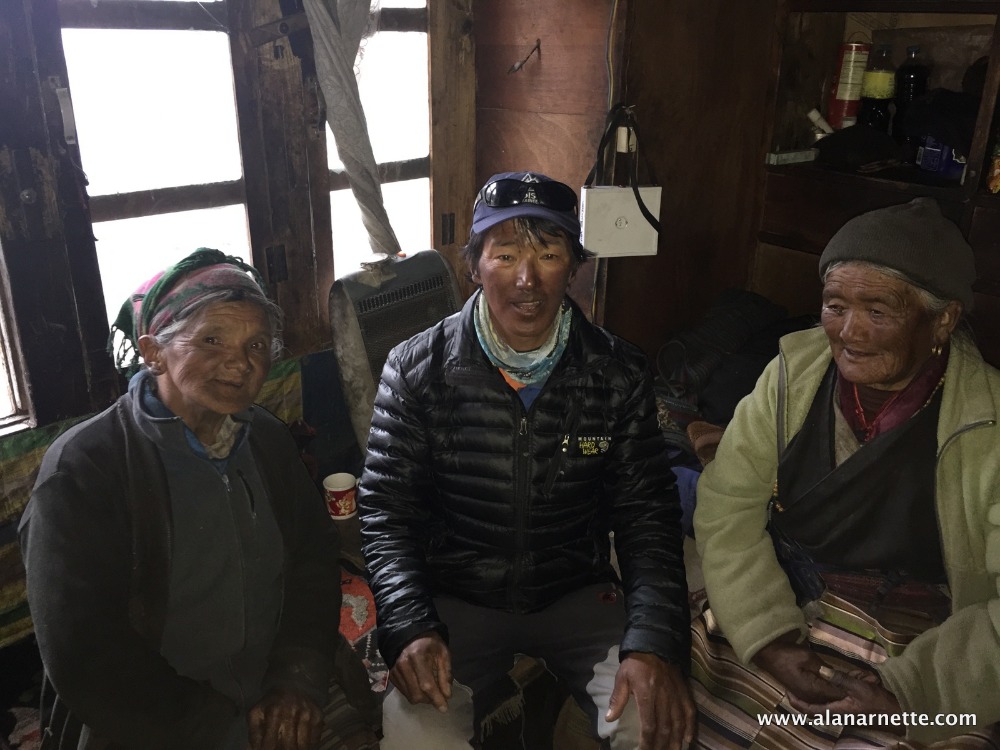 + Read More
Update 1
45 months ago
Share


Dear family, friends and all who have supported us so generously...thank you so much!

We want to share the wonderful experience we had in Khumbu over the last few weeks. Nepal is a breathtakingly beautiful country, but travelling in a poor country like this also means being flexible. Communication is difficult and plans might change last minute. Our aim was to support villagers that need the money most, and to give laptops to schools where they can be put to good use - meaning, we needed to look for stable power source, experienced teachers and ideally an internet connection.

Our initial plan to visit the villages of Khunde and Chukung changed, as they had already received larger amounts of international funding when we arrived. Instead we supported the school of Phakding and a project for disabled children in Kathmandu. Please see more below.

We specially want to thank Ang Tendi Sherpa, who was guiding us all along the way, and helped us connecting with the local people. And another special thanks goes to our porters Vikram and Lakbah. Without you we couldn't have done all of this.

Thame, Sep 29

Thame is located off the Everest Base Camp trekking trail at 3800 meters. 49 out of 52 family homes were damaged during the earthquake and also one of the very few schools in the region was severely impacted. The reconstruction of the school building, supported by the Sir Edmund Hillary Foundation, is thankfully nearly finished by now.

We donated the needed school uniforms for 66 children, as many parents can't afford this expense. We also gave cash to sixteen senior citizens in Thame that have lost their families and that would otherwise be without support.

Phakding, Oct 1

Phakding is located at 2610 meters, near Lukla, the main airport of the Himalaya region. We visited the 135 school children and equipped them with notebooks, pens and two new Asus laptops for their computer class. As in Thame, school lessons had to be held outside after the earthquake. A couple of rooms have already been rebuilt, which we were happy to see.

Kathmandu, Oct 2

The Centre for Disabled Children Assistance (CDCA) currently supports sixteen children with physical disabilities. The nine boys and seven girls (between 5 and 18 years old) come from the districts of Gorakha, Jumla, Khotang, Solukhumbu, Sindhupalchowk and Dolakha. All these districts are remote and socio-economically disadvantaged.

cdcakapan.org is providing these children with a homely environment, free medical treatment and moreover a school education to give them an independent future. We were meeting with Dendi Sherpa, the founder of CDCA, and were supporting the center with cash and two laptops for their classes.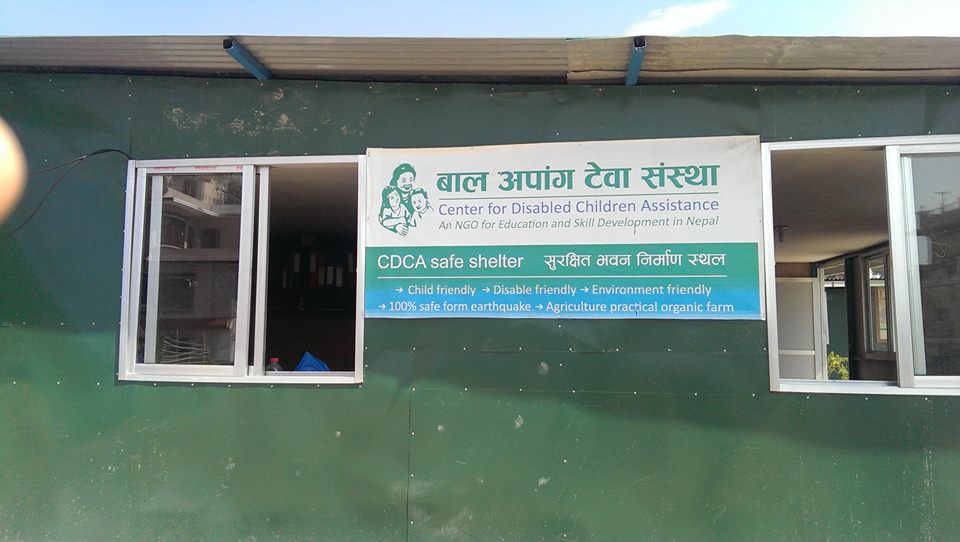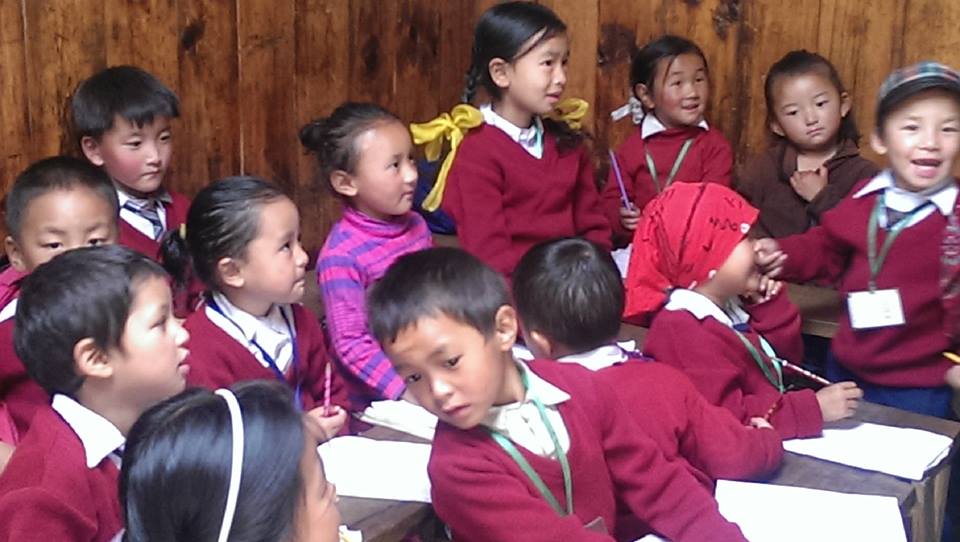 + Read More
Be the first to leave a comment on this campaign.