Uganda soap
€4,021
of €5,000 goal
Raised by
31
people in 25 months
Hello, we are raising money for the development and education of 20 women in Kampala Uganda.  These mothers are members of MOPS (Mothers of Preschoolers).  They are mostly teenagers.  All are UN educate.  Most are single.  In fact most cannot read or write.  They all make about 1 dollar a day selling porridge or soft drinks, or delivering food from small restaurants.  It is a hard life for the mothers, and offers no hope for their children.  Education is not free in Uganda.  So there are no funds for school fees.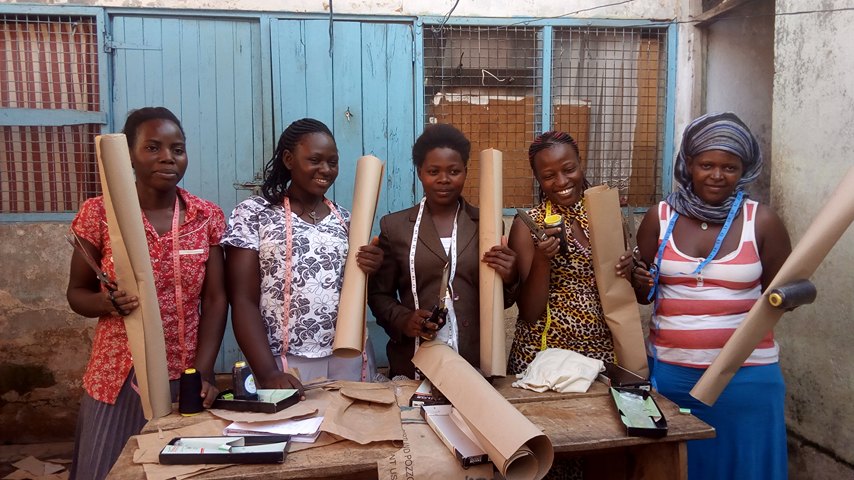 We are trying to raise the funds to send these 20 women to trade schools.  Right now we have 5 women in a tailoring school.  It is a 2 year program that teaches them to sew.  And we have become aware of a special need in Uganda.  30% of the school girls are dropping out of school because they cannot afford sanitary pads.  Pads cost $1.10 for a package of 10.  For many this is a day's wages.  But our women are learning how to sew reusable sanitary pads. And we have adopted a rural school 4 hours from Kampala.  The school is called Katerero Primary and Secondary school.  It is in the Rakai district. This school has 300 girls.  Our women will try to sew 1800 sanitary pads (6 washable cloth pads per girl)  to give to these school girls, and if they get sponsorship for this job, the money they make will go towards the sewing school fees.  You can read more about this project on our blog.
http://teenmopsuganda.blogspot.de/
and more about this issue here
http://www.newvision.co.ug/new_vision/news/1328198/-girls-leaving-school-lack-sanitary-pads




We are also doing many other projects with this group to foster development.  For example soap making and gardening. The goal is to teach these women marketable skills so they can earn money to climb out of poverty.  If we help these moms, they will have the means to help their children.  The sewing project is only one of the projects we are working on.  But it is having a powerful impact on these women.  A few months ago they were poor and with out hope.  Now they have learned to sew.  And they can use this skill to help 300 girls to stay in school.  And this really empowers our moms.  They were nothing, now they are empowered to change lives.  And we need your help for the actual fabric and the next terms fees for the sewing school.  Eventually we want to send all 20 of the moms through a vocational training program.   We thank you for helping to make this a reality.   

You may be interested to know....
Uganda is a landlocked country in the East of Africa. It is bordered by Kenya to the East, to the north by south Sudan, to the west by the Democratic Republic of Congo. Uganda has the youngest population in the World. Over 50% of the population is 18 years old or younger. The average Ugandan woman has 6 children. Free education doesn't exist.
The statistics also show that Uganda has the world's highest malaria incidence,  with a rate of 478 cases per 1,000 population per year.  Uganda ranks 6th in the malaria-related mortality rates.
+ Read More
Be the first to leave a comment on this campaign.