Help TWRC Save Wildlife In Need!
$36,231
of $65,000 goal
Raised by
586
people in 53 months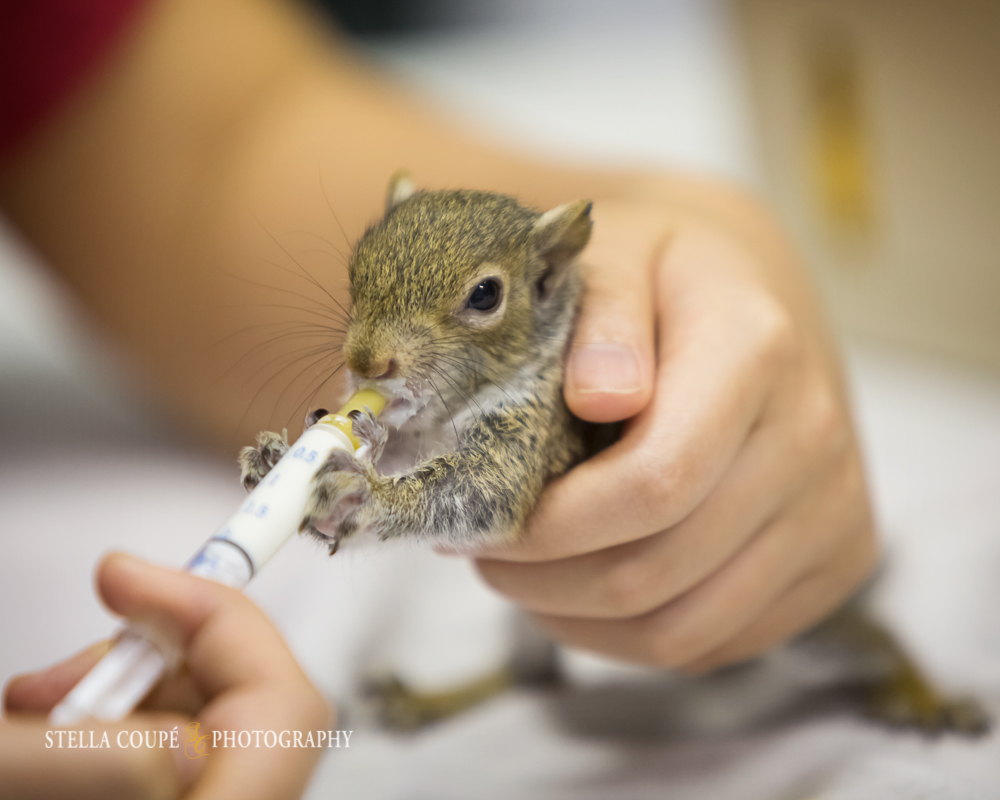 TWRC Wildlife Center is a 501(c)(3) non-profit organization, founded in 1979, that serves the Greater Houston Area with the very best in emergency-medical and rehabilitative services for wildlife.  Each year we help care for nearly 5000 wild animals brought to us by the public.  We work with veterinarians and trained volunteers to provide services such as anesthesia, X-rays, pain control, wound treatment and administering medications to treat ill and injured wildlife.  We have onsite-care programs to provide temporary care until our home-based rehabilitators can take the orphaned and injured animals for further rehabilitation and release.  We also provide educational services to the community through our outreach programs.
Our Center provides a place for the public to bring rescued wildlife for care and a hotline to call for advice with any wildlife concerns. This young squirrel, for example, came to us when he was only a few days old.  Eyes still closed, this poor baby fell 40 feet from his nest in a tree, and then laid on the wet, cold ground until someone heard his cries and picked him up.  His rescuer brought him to us at TWRC Wildlife Center (TWRC), knowing we have the expertise and the people to care for the infant, nurse him to health and, when he is old enough, release him in the wild to lead the kind of life squirrels are meant to have.  
Would you help us save babies like this squirrel, and help us care for other wild beings unable to survive without our care?  Campaign Update October 2017:Now, more than ever, as Houston rebuilds from massive flooding due to Hurricane Harvey, we need your help to continue the work we do for the wild animals that share our fragile ecosystem.  As we do not receive assistance from Federal, State or Local entities, we rely solely upon the generosity of caring individuals, foundations and corporations to provide much-needed funding for our leased space, operations and programs.In addition to our ongoing day-to-day expenses, we are also facing urgent and unique financial challenges in 2017-2018.  As our telephone systems, electronics (computers, monitors and printers) and medical equipment, such as incubators, are all now becoming obsolete and in disrepair, we are in desperate need of replacement units.  As most of these are, on average, 10-12 years old, we are dealing with both, outdated technology and unavailable product support and replacement parts.  Purchasing new, updated equipment will require approximately $20,000 in additional funding over and above our annual operating budget.      Please help us reach our goal and continue our mission "To promote environmental conservation through public education and rehabilitation of Texas wildlife".Thank you for your concern and support!    Visit our website and social media sites:

Subscribe To Our Newsletter
http://www.twrcwildlifecenter.org/
www.facebook.com/TWRCWildlifeCenter
www.twitter.com/wildtimes
www.instagram.com/TWRCWildlifeCenter
+ Read More