Yolngu Ceremony for Trish Hay
$30,990
of $40k goal
Raised by
382
people in 13 months
UPDATE - UPDATE - UPDATE - UPDATE-UPDATE

AMAZING, WE RAISED $25,000

Please Keep Sharing for Trish's Legacy Fund.

In the space of 72 hrs you the community and in big part Trish, because of who she was. Have raised the $25,000 to cover the Yolngu Family expenses to travel to Castlemaine to do a proper traditional bunggul/ceremony.

We are overwhelmed but in many ways not surprised of the amazing response to the call out.

So now we have reached the amazing goal of $25,000.

We think it is time to continue as much as we can to create a legacy for Trish.

Now lets see if we can go even higher to support those amazing initiatives to continue her legacy.

Yolngu Bungle Ceremony Fund (Raised) $25,000
Trish's Legacy Fund $15,000

NEW TOTAL CROWDFUNDING AIM $40,000




THE GROWING ABUNDANCE PROJECT
http://www.growingabundance.org.au/

The Growing Abundance Project is a Castlemaine based not-for-profit food re-localisation project. Trish was the head of the successful catering enterprise and many people in our region enjoyed the sustainably sourced food that Trish prepared.

"Two weeks before her death, she rang and said someone had offered her a catering job outside of Growing Abundance. She offered for the money she earned to go to our enterprise. Her level of integrity to local food and a more positive future are admirable. She certainly pioneered cooking creatively with what we have to offer here, not an easy task!"

Trish was part of plans to set up a larger kitchen and she was very committed to trying to make it happen together.

What we need:
Commercial oven - $3000.00

Administration costs to get us there - $3000.00

Marketing and promotion to expand the business - $1500.00

Other kitchen equipment (optional)

Robocoup commercial food processor $1200.00

Kitchen Aid $700.00

TOTAL $9400.00

For more info on the project; http://www.growingabundance.org.au/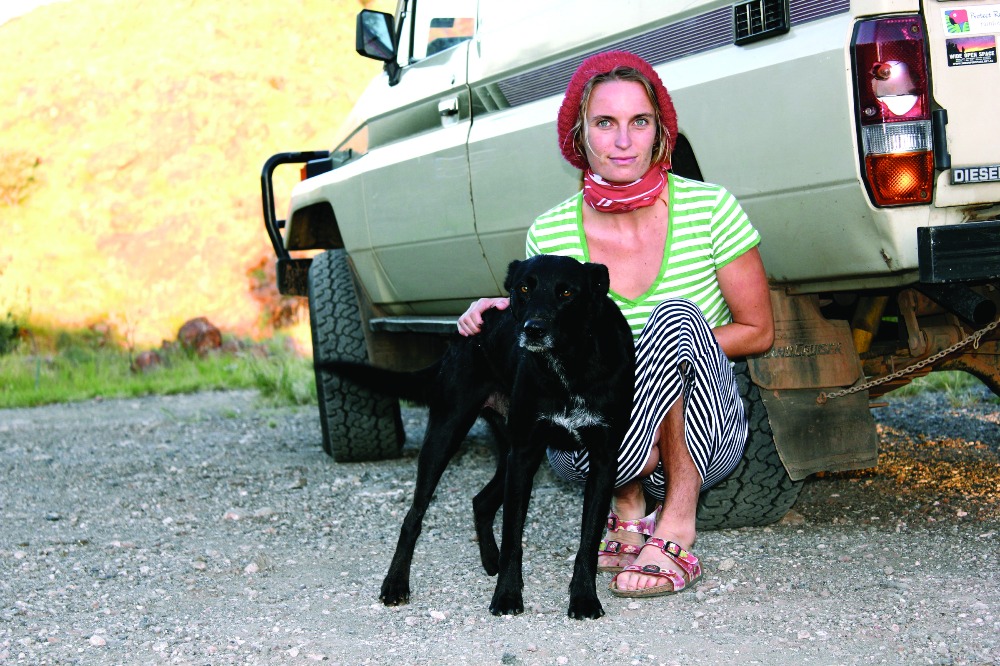 Camilo would also love to see Trishys iconic Troopy go up to Arnhem Land. this was always her desire and ultimate home for the Troopy to be donated
to the women to use in their important healing work.


Transport/fuel - $2500.00
Mechanical work- $1500.00
New seats - $350.00
New tyres - $1250.00

TOTAL $5600.00


TOTAL for Trish's Legacy Fund $15,000

NEW TOTAL CROWDFUNDING AIM $40,000

- TRADITIONAL YOLNGU BUNGGUL/CEREMONY -
           to help  WIRRMU/TRISH's spirit move on 


Death is the most important event in Yolngu Life and culture.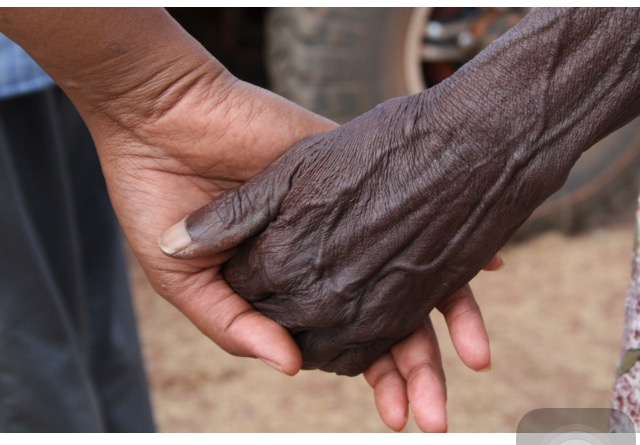 The passing of Trish/Wirrmu (Patricia Hay) has affected so many people very deeply.  The outpouring of admiration, love and grief for her passing has been beyond incredible.  But really can not be unexpected.  
Trish's/Wirrmu spiritual home was Arnhem land.  She found solice, peace and radiance in her time on country.
On hearing of the passing of Trish/Wirrmu, her Yolngu family immediatley expressed their wishes to journey from Arnhem Land to Castlemaine to do a proper bunggul/ceremony for her at Trish's Funeral Ceremony on  Friday 4th March, to help Trish's/Wirrmu spirit to move on in the best possible way.


So for the spirit of Trish we As a community the love and admiration for this rare gem has been overwhelming.  So it is only fitting that we all continue by helping Trish's spirit on her journey through.  


In order to do so we are going to need to raise $25,000 to bring her Yolngu family for ceremony in Castlemaine.


Monetarily it is a considerable cost, but what price does one put on giving back to someone who enriched all our lives in the only way Trish did, with her 'Trishyness'



Due to the urgency and lack of time,  initial finances have been acquired to immediatley pay for the airfares and expenses to bring some of her Yolngu family to Melbourne.  This is a very large financial cost for someone to bear, so it is integral that we all can contribute to give back to such an initial gift given by those who have helped make this a reality.



SO WHAT WILL THE $25,000 COVER?

RETURN AIRFARES
from Gove (Arnhem Land) to Melbourne for;

$1464 per person return x 13 = $19032.00


1. Bronwyn Gawadika Munyarryun
Her first connection to Arnhem Land. Yapa (sister) who adopted her into this beautiful work and culture. They worked the sacred womens healing place together here in Arnhem Land.

2. Christopher Munungurr
Important at ceremony is the Yidaki player, there has to be three men for bungle (funeral ceremony)... The song man/ manikay singer, didgeridoo player, and one male dancer, this is also Gawadika's husband, therefore in this kinship system, Trish's husband (Dhuway)

3. Samantha Ganambarr
One of the girls needed for dancing, in the kinship system, Trish's daughter (Wako)

4. Belinda gawniya Munungurr 
Another girl needed for dancing in ceremony, and Trish's daughter. Trish looked after these girls for the last 6 years in Arnhem Land, helped Gawadika and these girls with everything.

5. Shala Mirrana Munungurr 
Another girl needed for dancing and another daughter of our beautiful Gawadika and Wirrmu (Trish's Yolngu name, meaning Moon)

6. Djakaburra Munyarryun
This is one of The most important persons and a great leader of Arnhem Land, we are particularly honoured to have him there. He is Gawadika's brother and therefore Trish's brother (wawa). He is the manikay singer. Very very important ceremony man.

7. Magnolia Yunupingu
Was her right hand person at last year's Garma, ran the sacred womens Healing place together. She is also lead singer of Yothu Yindi (Mandawuy Yunupingu's daughter).  She will be singing a special tribute song for Trish. Another deeply heartbroken person.

8. Naomi Munyarryun
Grandaughter to the Old lady in the Sky, the original healing woman who Trish spent being the camp cook with for 6 months in Arnhem Land.

9. Alison azzopardi
One of her best friends, worked with her running the Women's Healing Place together on Yolngu country. And Yolngu facilitator to help bring this beautiful mob down there and safely back home again.

10. Djerrknu Eunice Marika
Her adopted grandmother. She said there was no way she wasn't coming to the funeral, Trish was her "number one!" Djerrknu Eunice is a very special woman elder, they sang Trish's song together called "Dilthan Yolngunha" on stage at last year's Garma. Most beautiful treasured being in Trish's life. And she in hers. Gumatj elder.


11. David Wirrpanda
Male dancer needed for ceremony, Naomi's husband.

12. Djalu Gurruwiwi
86 year old Galpu Clan Leader and elder. He was Trish's grandfather and he gave her many healings, he is custodian of the Yidaki (didgeridoo) and when I told him what happened he could not speak. He loved her so much. He is a ver important ceremony man that does manikay (song man), clapsticks and Yidaki (didgeridoo)

13. Dhopiya Gurruwiwi
Gumatj elder and Djalu's wife. In the kinship system she was Trish's adopted naughty grandmother. Many a gnali (cigarette shared together)
And healing woman.


It's important for Yolngu people for there to be a manikay singer, a didgeridoo player and dancers to make this beautiful and very meaningful ceremony/ bungle happen when someone precious passes away.

ACCOMODATION

Castlemaine (3 nights) - $1480.00

Darwin Airport (return) - $320.22

FOOD

$50 per person per day x 13 x 3 days = $1950.00

TRANSPORT
Transport/Fuel Melbourne Airport Return = $500.00

GO FUND ME FEES
6.75%  from each donation.
https://www.gofundme.com/pricing
6.75% of $25,000 = $1444.50

TOTAL COSTS
Flights                           $19032.00

Accom                            $1800.00

Food                                $1950.00

Transport                      $500.00

Sub TOTAL                   $23282.00

GoFundMe Fees        $1571.50

TOTAL                             $24,853.50

WE WOULD LOVE TO BE ABLE TO RAISE ALL THIS MONEY WITHIN THE NEXT 10 DAYS!!!

(Any additional money raised and not spent, will be allocated by Camillo & Trish's Family to a project yet to be decided)

Planning and preparations have been moving quickly over the past two (2) days.  The community around Trish from every imaginable area of the greater community have come together to celebrate, commemorate and to walk with Trish into her final resting.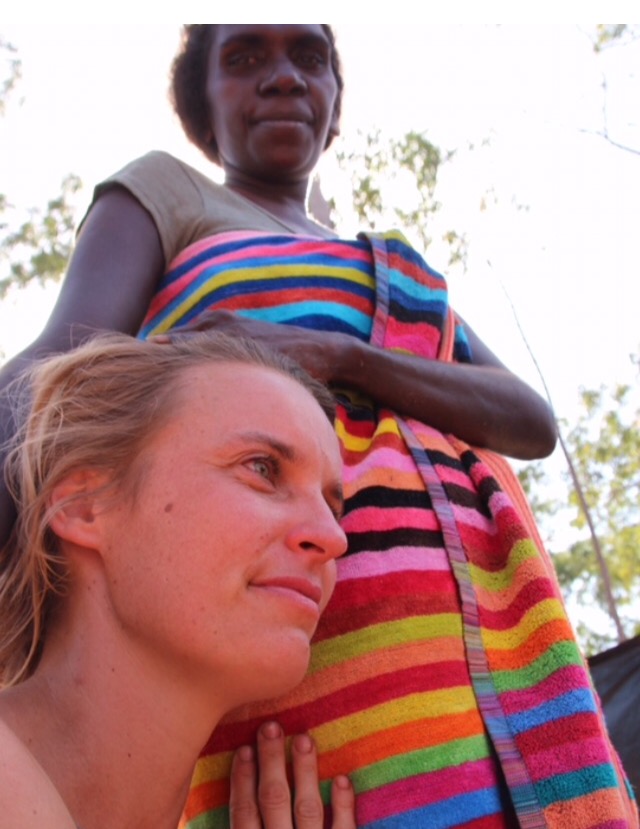 Gawadika (her adopted sister) said that Trish came to her at midnight a few nights ago and woke her up, Gawadika of course crying for her sister, and Trish said "Yapa, hurry I need you to come straight to Melbourne for my funeral to do bungle for me, my Spirit needs that Yapa, because you taught me so much and shared with me everything and I love you"


They say gems of such beauty a the rarest to come across.  Trish was one of the rarest of them all, with the radiance of the most beautiful rainbow who 
brought so much love and light into the world with your exuberance and joy.  


If you require any further onformation please contact precioustrish001@gmail.com
Most importantly give as generously as you can and SHARE this with everyone you know that were in some way touched by the TRISHYNESS.
TRISH's Memorial/Funeral Event Page
https://www.facebook.com/events/1808052479422095/
+ Read More
The Yolngu Family on Saturday following the amazingly beautiful sending off and tribute to our dear Trishy.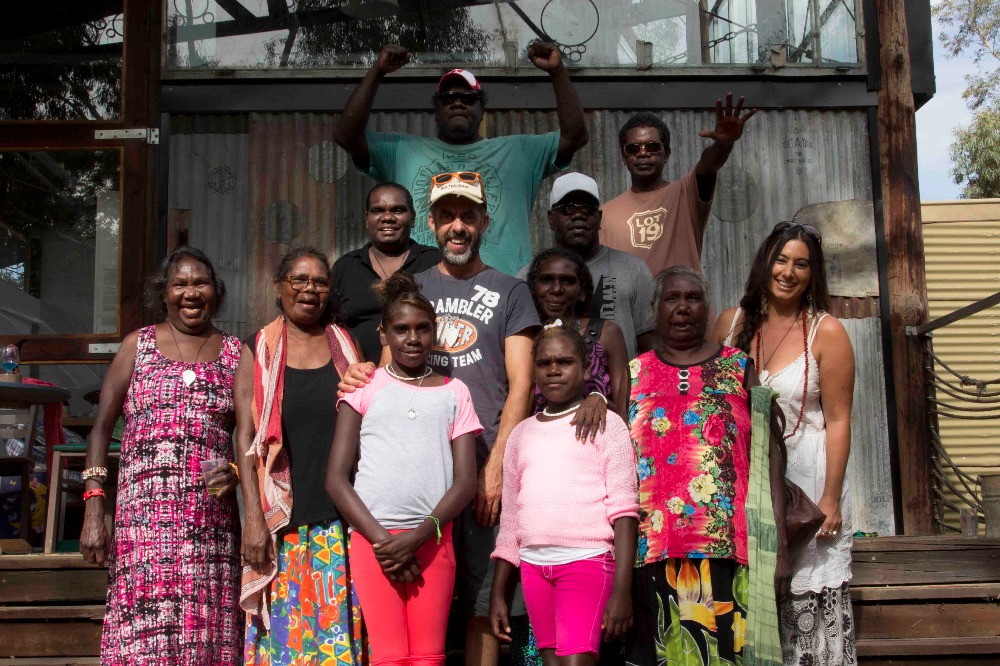 + Read More
UPDATE - UPDATE - UPDATE - UPDATE-UPDATE
AMAZING, WE RAISED $25,000
Please Keep Sharing for Trish's Legacy Fund.
In the space of 72 hrs you the community and in big part Trish, because of who she was. Have raised the $25,000 to cover the Yolngu Family expenses to travel to Castlemaine to do a proper traditional bunggul/ceremony.
We are overwhelmed but in many ways not surprised of the amazing response to the call out.
So now we have reached the amazing goal of $25,000.
We think it is time to continue as much as we can to create a legacy for Trish.
Now lets see if we can go even higher to support those amazing initiatives to continue her legacy.
Yolngu Bungle Ceremony Fund (Raised) $25,000
Trish's Legacy Fund $15,000
NEW TOTAL CROWDFUNDING AIM $40,000
THE GROWING ABUNDANCE PROJECT
http://www.growingabundance.org.au/
The Growing Abundance Project is a Castlemaine based not-for-profit food re-localisation project. Trish was the head of the successful catering enterprise and many people in our region enjoyed the sustainably sourced food that Trish prepared.
"Two weeks before her death, she rang and said someone had offered her a catering job outside of Growing Abundance. She offered for the money she earned to go to our enterprise. Her level of integrity to local food and a more positive future are admirable. She certainly pioneered cooking creatively with what we have to offer here, not an easy task!"
Trish was part of plans to set up a larger kitchen and she was very committed to trying to make it happen together.
What we need:
Commercial oven - $3000.00
Administration costs to get us there - $3000.00
Marketing and promotion to expand the business - $1500.00
Other kitchen equipment (optional)
Robocoup commercial food processor $1200.00
Kitchen Aid $700.00
TOTAL $9400.00
For more info on the project;
http://www.growingabundance.org.au/
Camilo would also love to see Trishys iconic Troopy go up to Arnhem Land. this was always her desire and ultimate home for the Troopy to be donated
to the women to use in their important healing work.
Transport/fuel - $2500.00
Mechanical work- $1500.00
New seats - $350.00
New tyres - $1250.00
TOTAL $5600.00
TOTAL for Trish's Legacy Fund $15,000
NEW TOTAL CROWDFUNDING AIM $40,000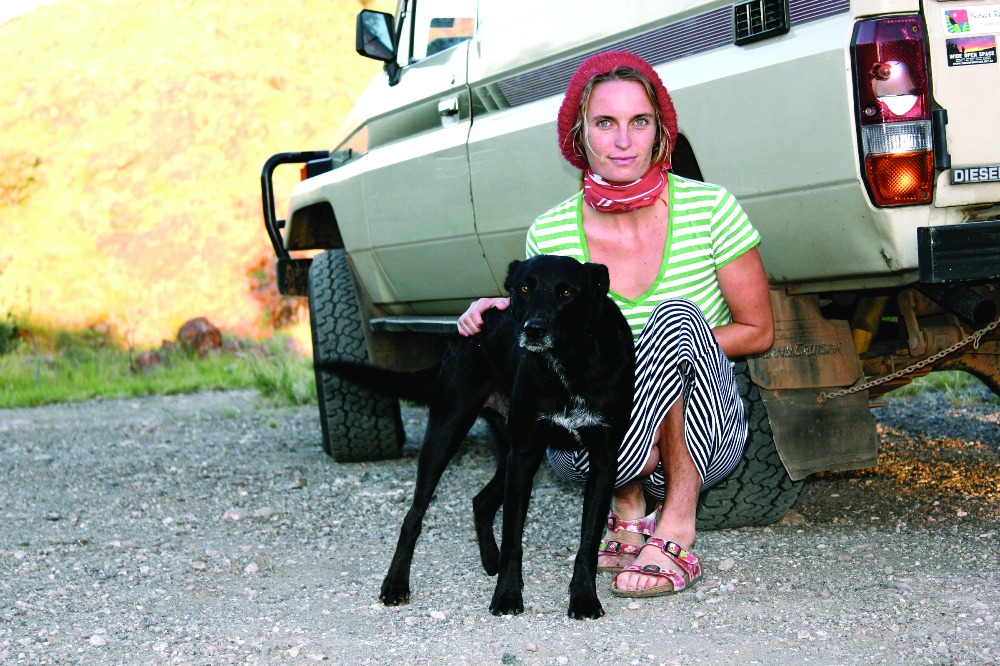 + Read More
Read a Previous Update
Be the first to leave a comment on this campaign.