97
18
Help R2RFarm recover with a tractor
$34,651
of $48,427 goal
Raised by
105
people in 12 months
Help Ridge to Reef Farm get back on TRACK post-Hurricane Maria with a TRACTOR.

             RIDGE TO REEF FARM BEFORE HURRICANE


                RIDGE TO REEF FARM AFTER HURRICANE


On September 19, 2017, a category 5 hurricane hit the island of St Croix, US Virgin Islands, and passed over Ridge to Reef Farm destroying staff lodging spots, orchards, fruit groves, and damaged their potting sheds, some vehicles, and solar panels. The destruction didn't end there. Intense rains have now left the farm with severe water erosion damage. Due to an extensive loss of crop production, the CSA and farmer's markets are currently closed. 

WE NEED YOUR HELP!
Help get the farm up and running so they may continue to supply fresh organic foods to the community & children in public schools and host groups, tours, workshops, and internships and apprenticeships in organic farming and agritourism.

HOW CAN YOU HELP THE FARM?

In order for recovery, the farm needs a tractor similar to the one above.  A tractor is the main equipment that can move trees and reroute drainage in problem areas and help the farm get back on TRACK! The farm has identified one that can be shipped to St Croix and will need your help raising the funds to purchase it.  

COST OF THE TRACTOR: 
BREAKDOWN: 
TRACTOR: $45,427
SHIPPING: $3000
TOTAL: $48,427

ABOUT RIDGE TO REEF FARM:
Ridge to Reef Farm is the territory's only certified organic farm. Under the direction of directors, market coordinators and hosts Nate (Nathaniel) Olive & Shelli Brin-Olive, Ridge to Reef Farm grows vegetables, greens, fruits, and raise livestock. R2R Farm is the Virgin Island's F2S Food hub for the local Farm to School Program. R2R Farm and the VI Good Food Coalition have been working hard to get this program running for the past 3 years. This program gets their locally grown produce, along with partner farmers, into the public school system in the St Croix and the St Thomas school district. This program is crucial to providing public school students with a way to get more locally grown food into their diets and to strengthen the territory's local food system. 

R2R Farm has served as a key educational resource for the community to learn about organic farming and permaculture for over 7 years now. 

Please note that the beneficiaries of this GoFundMe campaign have been designated as Nathaniel (Nate) Olive & Shelli Brin-Olive as they are the Directors, Market Coordinators and Hosts of Ridge to Reef Farm.  

For more info about the farm visit Ridge to Reef Farm

Good news, we found Pippen safe and sound!


More images of the farm post-hurricane: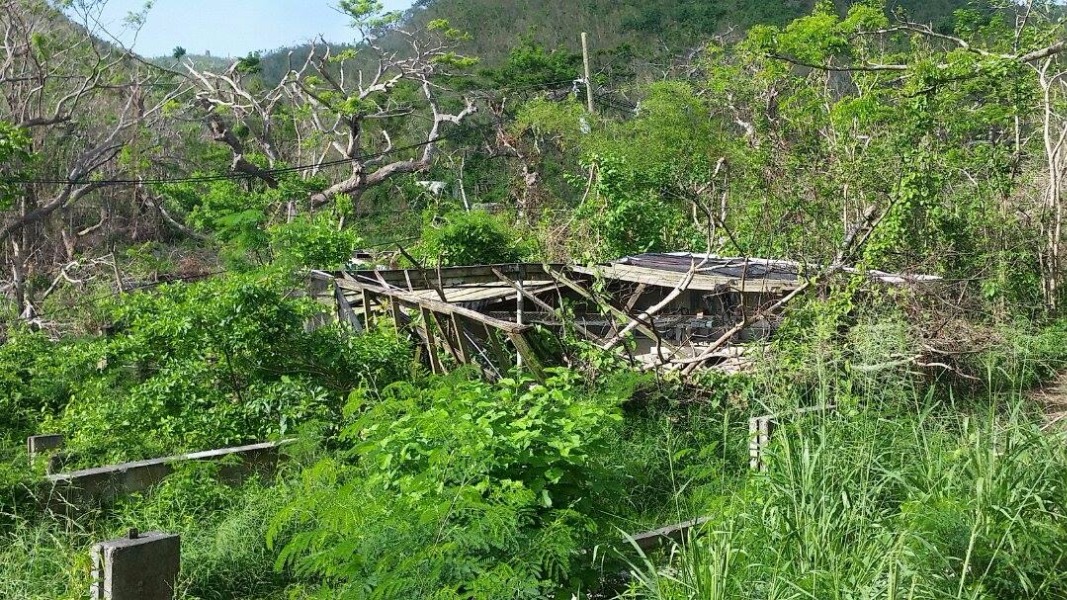 The potting shed was destroyed.

The baobab tree got half uprooted from eastern winds. Roots held strong though, especially those by the road where they get plenty of water.  A tractor is needed to upright really big trees that can still be saved like the baobab. 

+ Read More