Earthquake Relief Funding
$1,460
of $5,000 goal
Raised by
24
people in 43 months
Dhan Raj is eight years old. He loves superheroes, reading,  and playing outside.  Right now, he is living under a plastic sheet with ten other children from his orphanage, under the shadow of a mountain in Kathmandu, Nepal.  After the earthquake, he lives day by day, with a very uncertain future.
Nepal is a beautiful country high in the Himalayas between India and China, and I was volunteering  there for six weeks. My name is Arianna Elmquist. I decided to visit Nepal as part of my gap year post University.
Immediately upon my arrival in Nepal the children at the orphanage (Innovative Social Centre) greeted me with hugs and shouts of "Welcome sister!" I was already part of the family as far as they were concerned.  These children have already lost their parents in civil war, live on the family's diet of rice with a thin lentil soup. But they  are generous, kind and thankful for what they have. The eldest son,  Sujan age 21,  not only manages the orphanage, but is heavily involved with community outreach, co ordinating international volunteers at his local hospital, a local organic farming collective, and an animal shelter.  After the earthquake, his network skills become all the more important.  
The earthquake itself was terrifying. Imagine a severe thunderstorm  but from the ground.  As a Midwestern girl I am tuned to storms and even tornados but there is always the ground to hold on to, to run to, to hide in. To stand in the street with eleven small children with buildings and trees collapsing, motorbikes and cars crashing around us made it clear there was nowhere to run.  We were on our way to sightsee at the old city with its world heritage temples. They  toppled down, burying the people who, like us, were spending a sunny day with their families.   After the first quake, we gathered the children, amazingly unhurt, and started the long walk back to the orphanage in little teams, holding hands. Twenty minutes later there was another earthquake. Four hours of walking later, past the dead and injured, people frantically digging for their families, the rubble in the street, we got home to find the house cracked and the rest of the family unhurt in the yard. Yet this was just the beginning,
Now camped outside, in a pile of blankets under a plastic sheet on poles, it started to rain. We awoke in the morning to another aftershock, almost the size of the first earthquake.  At the hospital where I was volunteering, the dead, and family members looking for survivors, crowded the streets.  Food prices were already rising. The water was contaminated. Medical supplies were low.  If I stayed and tried to help I would be another mouth to feed in the family, using water and food that my children needed.  Having to say goodbye was one of the hardest things I have ever had to do. I told Dhan Raj that I needed to go so I did not eat his food.
He offered me his handful of dry noodles, "you can stay and share my food."
Even when they had nothing, even watching the aftershocks of an earthquake destroy their home, they were eager to share with me- their sister.
So here am I, safe and well, and there is Dhan Raj, 8 years old, and his ten brothers and sisters in Katmandu. Buildings, already compromised, are still falling, earthquakes are still happening. The monsoon rains are coming, there are concerns about disease, and they are living under a tarp. Their volunteers have left.
The good news is that Sujan, the manager of the orphanage, has already built a network of community support. The little money he has already been sent by volunteers like me, he has used for food for the children and shared to the neighborhood. He has brought tents to those with no shelter at all. Your financial donation stretches a long way in a poor country like Nepal . Money raised here will all go directly to Sujan via Western union to spend on the things they need most urgently, water, food tents and medical aid and then, hopefully rebuilding and repair. 
Thank you for supporting my family and helping me keep them safe.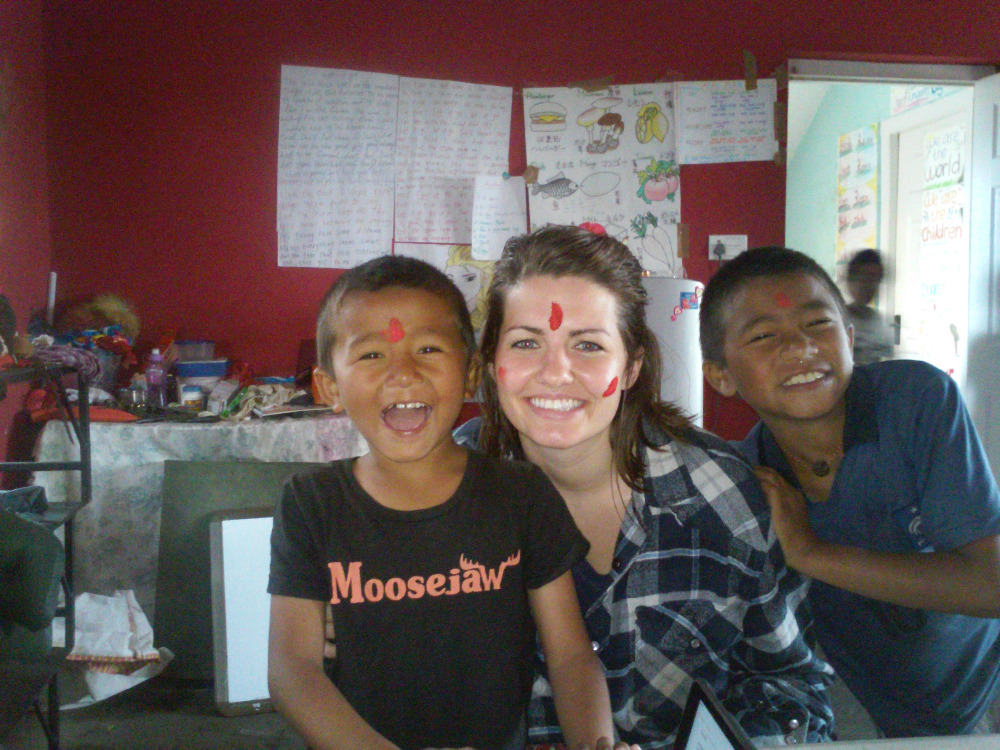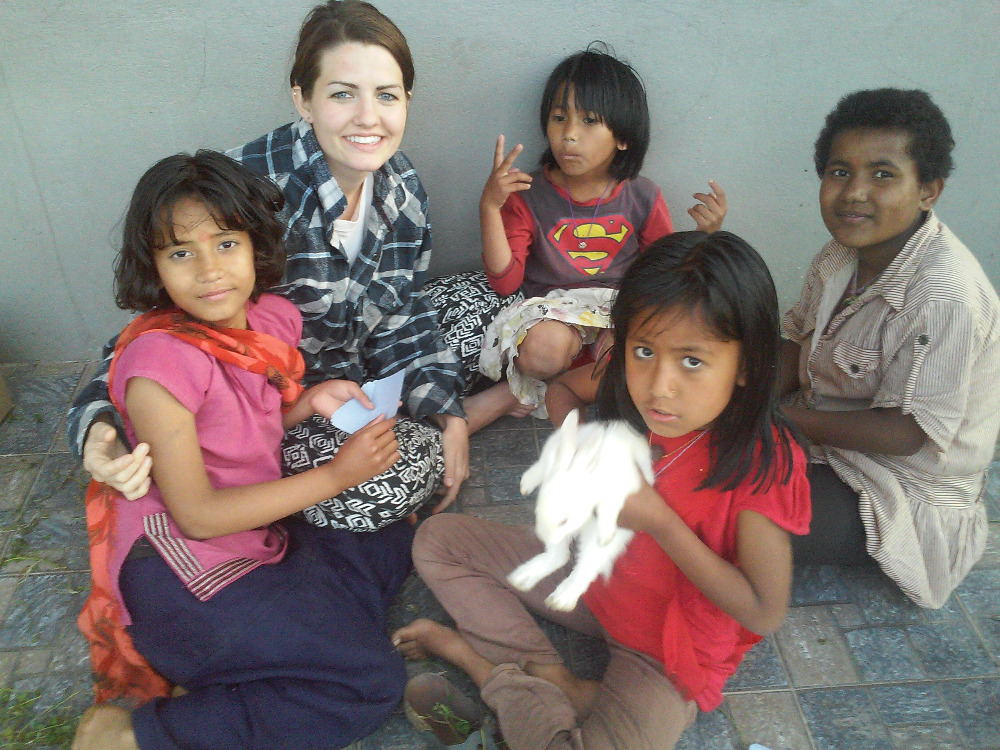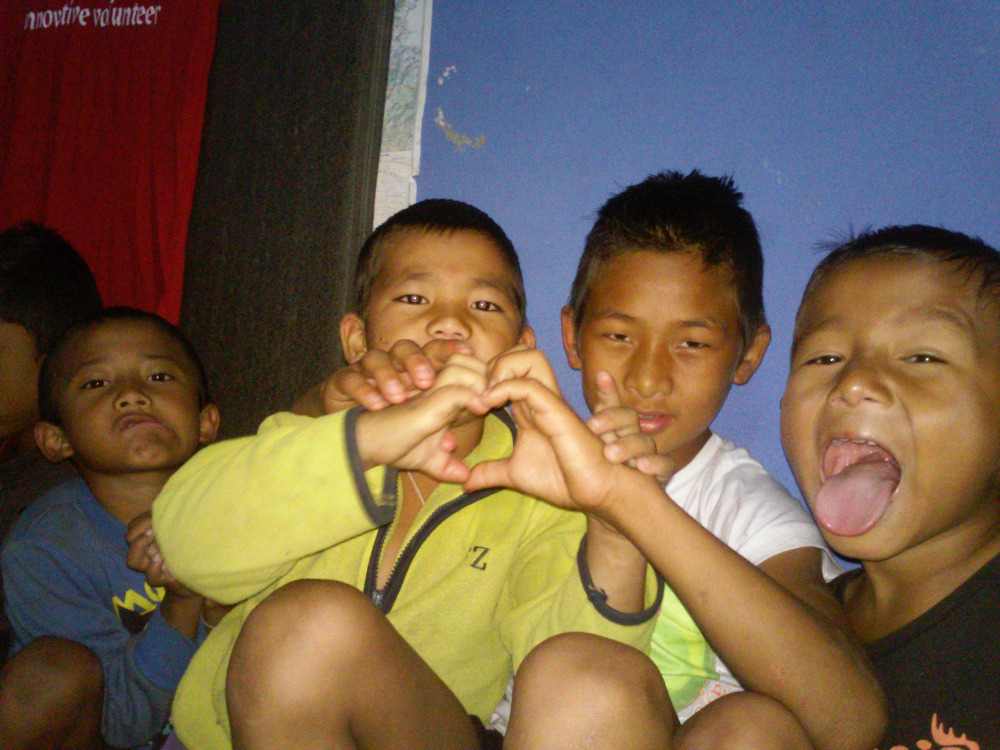 + Read More
Be the first to leave a comment on this campaign.