Help Renovate Toquet Hall!
$4,520
of $35,000 goal
Raised by
39
people in 33 months
Support the return of teens to Downtown Westport!
Background
Toquet Hall, Westport's only student coffeehouse, was created by teens for teens in conjunction with the town's Youth Commission.  Opened in 1998, Toquet hall is a supervised drug/alcohol-free space where middle school and high school age youth can participate in social, cultural, recreational and educational activities, in the heart of downtown Westport.
It is run by a Student Governing Board, an Adult Advisory Board, and two staff members from Westport's Department of Human Services. In addition, security personnel are provided on weekends. Toquet Hall operates in compliance with a Code of Conduct created by members of the Student Governing Board and the Adult Advisory Board. 
Toquet Hall's attractive environment resembles a SoHo loft with exposed beams, hardwood floors, and vaulted ceiling. The structure dates back to the 19th century, and has been a meeting center, a dance hall, an opera house, and an industrial production site. It is located on the second floor at 58 Post Road East, above Dovecote. The entrance is in an alleyway, with a sign above the door. 
While Toquet is a large and welcoming space, it is not currently being used to its fullest potential, as weekday and some weekend programming is limited by noise constraints and the lack of a fully functioning snack bar.
Fundraising objective
Within the Downtown Westport Master Plan is a recommendation to support improvements to Toquet Hall.  Providing and expanding youth programs in Downtown was one of the goals identified by residents.  To that end, we are raising funds to renovate Toquet Hall so as to encourage and support the return of teens to downtown Westport. 
We surveyed the teen community and Student Governing Board to find out what they'd like to see in Toquet Hall and used that information as a basis for the upcoming renovation project.
Specifically, the funds will be used to do the following:
1)   Rehabilitate the stage and construct steps from it in order to reduce noise impacts to the retail space downstairs
2)   Put down gym-style flooring to help with overall acoustics and reduce noise impacts to retail neighbors
3)   Renovate the current snack bar by improving the flooring, adding appliances, and updating the plumbing and electrical to allow for a greater choice of refreshments such as french fries and smoothies
4)   Build a storage closet above the stairs, which will help to maximize space on stage for more musical performances, movies and plays
5)   Improve signage in alleyway leading to Toquet Hall to improve access and visibility
Fundraising objective: $35,000Timing: Renovation to be completed by Fall  2016
https://www.facebook.com/toquethall/
One of These Days (2015 SHS grads)


Interstellar Elevators (Weston & Staples grads from 2012)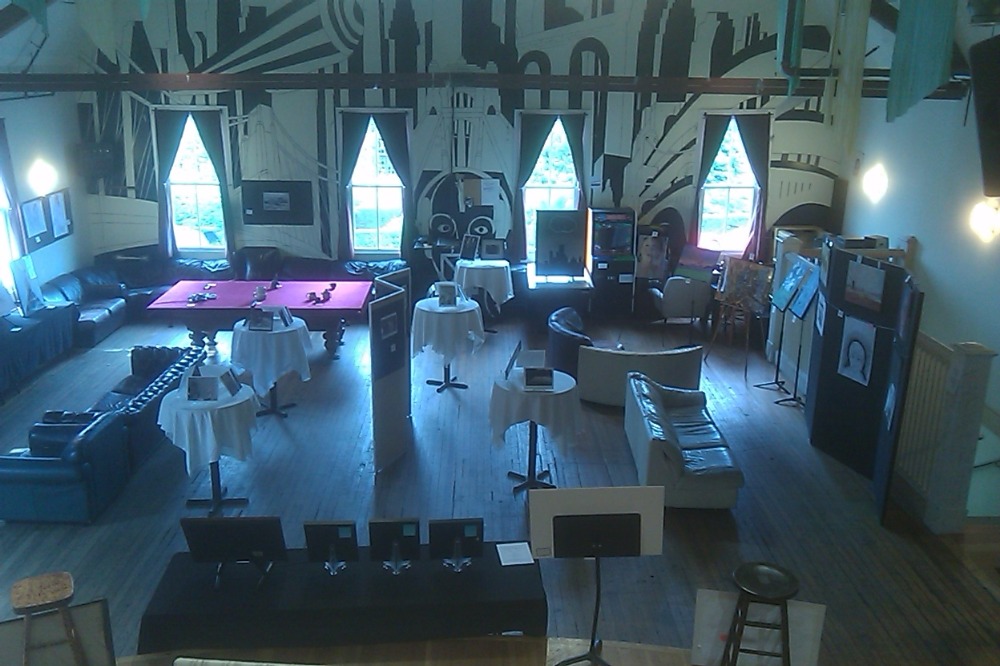 + Read More
Update 1
15 months ago
Share
Thanks to all your generous contributions we were able to improve Toquet Hall by:

1) Putting down gym-style flooring to help with overall acoustics and reduce noise impacts to our retail neighbors. As you can see, it looks great!

2) Adding new signage in the alleyway leading to Toquet Hall to improve access and visibility from Post Road.

We've gotten great feedback about both of these improvements! they really make a big difference.
Thank you again, we couldn't have done it without you!
+ Read More
Be the first to leave a comment on this campaign.