Team Tom Fights T-Cell Lymphoma!
$16,575
of $100,000 goal
Raised by
168
people in 27 months
Hey, everyone. My older brother, Tom, currently at the age of 30, has just been diagnosed with a rare case of t-cell lymphoma. It is called Hepatosplenic T-cell Lymphoma, which a very rare and aggressive cancer that was located in his spleen, and now bone marrow. Since July of 2016 Tom has been hospitalized five times due to what we thought was his previously diagnosed chronic auto-immune diseases which were found when he was 14: schorlizing colongitis, auto-immune hepatitis, and ulcerative colitis and his new diagnosis of auto immune hemolytic annemia. Since March of 2016, each hospital visit brought a new infection, a new string of issues and complications, and even more unanswered questions. Finally, after his fourth hospitalization, 4 months of persistent fever and extreme pain, doctors decided to remove his now 15 pound spleen (usually a spleen is 6-8 oz.). This was an attempt to relieve Tommy of his newly formed cases of hemolytic anemia, and hopefully stop all infections all together. 
Once doctors removed the spleen, specialists from all over the North East swarmed to dissect the spleen layer by layer to uncover the mysteries of this medical marvel. What they found was a large lymphoma. Tommy was diagnosed with t-cell lymphoma, and not just any type of t-cell lymphoma, but one of the rarest. Since this discovery two weeks ago it has been confirmed that t-cells are apparent in his bone marrow as well, showing the spread of the disease. We are reaching out to friends and family, and friends of friends and family to help Tommy fight this battle, in hopes of eradicating this terrible cancer from his body, and get back to regulating just his liver diseases. 
Currently, Tom is up to bat for his first chemo treatment on Wednesday, November 9th, and is also to see a specialist at Yale New Haven hospital. This doctor specializes in this rare cancer, Hepatosplenic T-cell Lymphoma. Tom and our family have been researching desperately to find experimental treatments, especially at Dana-Farber cancer center located in Boston, Massachusetts. Tommy is thirty years old, and is married with two children. His wife continues to work a second shift to help in anyway their family of four. Tom's daughter is five, and his step-son is eleven. Any little bit will help Tommy and their family during this extremely uneasy and frightening time.
Any and all donations will go directly towards supporting Tom with medical bills, especially the experimental treatments that are necessary to beat this cancer. I know personally I will be so grateful for any support we can get, and could not put into words how thankful Tom, his wife and two children will be for your time and concern for helping beat this extremely rare and aggressive cancer.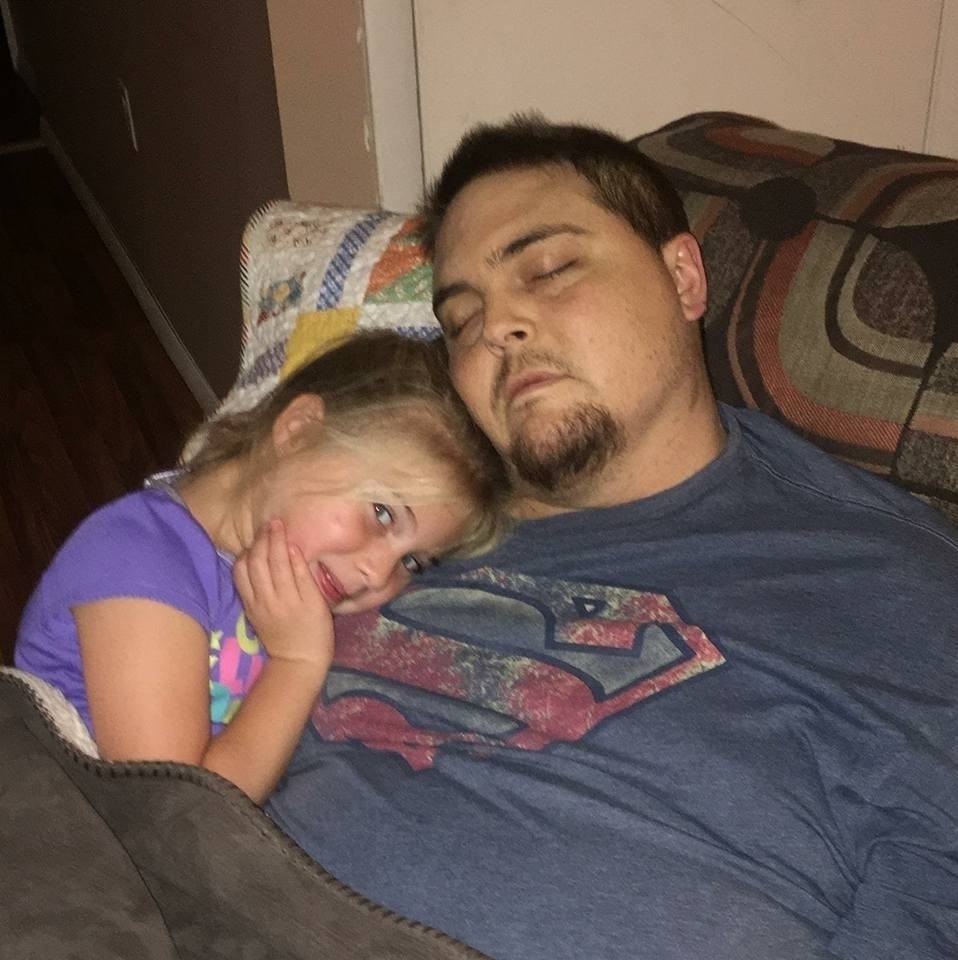 + Read More
Young Tom, you'll beat this like every obstacle that has ever been in your path. I'm always here for you and your family! I love you my one and only Young Tom. ❤❤❤
+ Read More
Tommy, you're one of a kind and I am 100% here for whatever you need. I'm proud to be counted among your friends. You can do this, brother. Easy peasy for a champ like you.
+ Read More