Help Shyam rebuild his Nepal home
$5,280
of $10,000 goal
Raised by
84
people in 48 months
Hi,
My name is Mark Chew (Yihaur), 28 from Malaysia. 
I recently went on a trekking trip (group of 12 Malaysians) to Nepal with Shyam, his son, and his extended family as our guides and porters in the Langtang Valley. We were on our way down the mountain when the earthquake struck. 
Shyam is a selfless man, who during the earthquake, risked his life to pull me up (and several others) from a ledge moments before being it was showered by a torrent of falling rocks.
Unfortunately, i was hit by a rock soon after which injured my leg. It was not an easy task getting to safety over the next few days and i have Shyam to thank for his help throughout.
While i have safely returned to Malaysia, to the comfort of my home, the same cannot be said about Shyam. His home had been severely damaged during the quake and his entire family are still sleeping outdoors.
Shyam has built his house over years of hard work, and i would like to plead to all of you to lend a helping hand for him to get back on his feet. 
The money will be spent to rebuild his house and for emergency supplies, excess money will be used to help Shyams family - his cousins and uncles, who were also affected by the quake.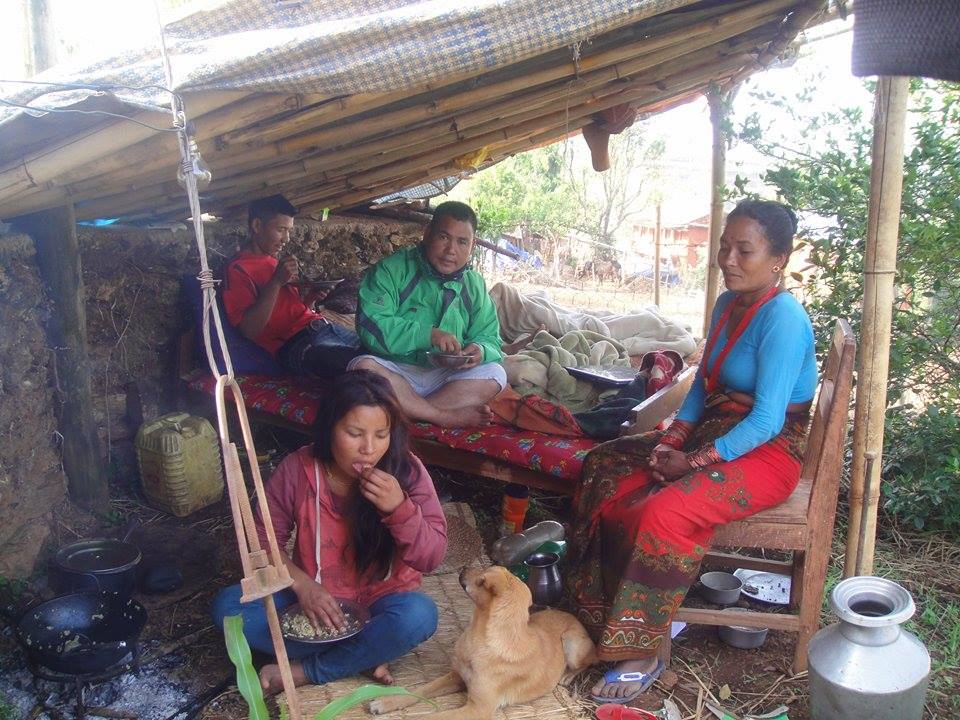 Shyams Family currently in  Dolakha district (one more Son not in picture)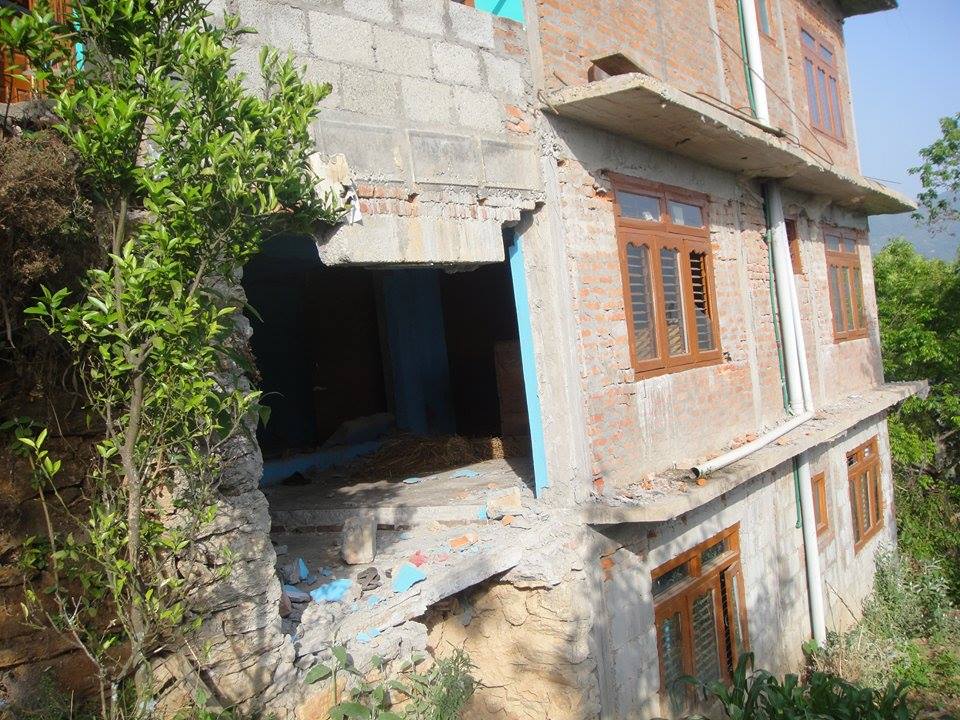 Part of Shyam's house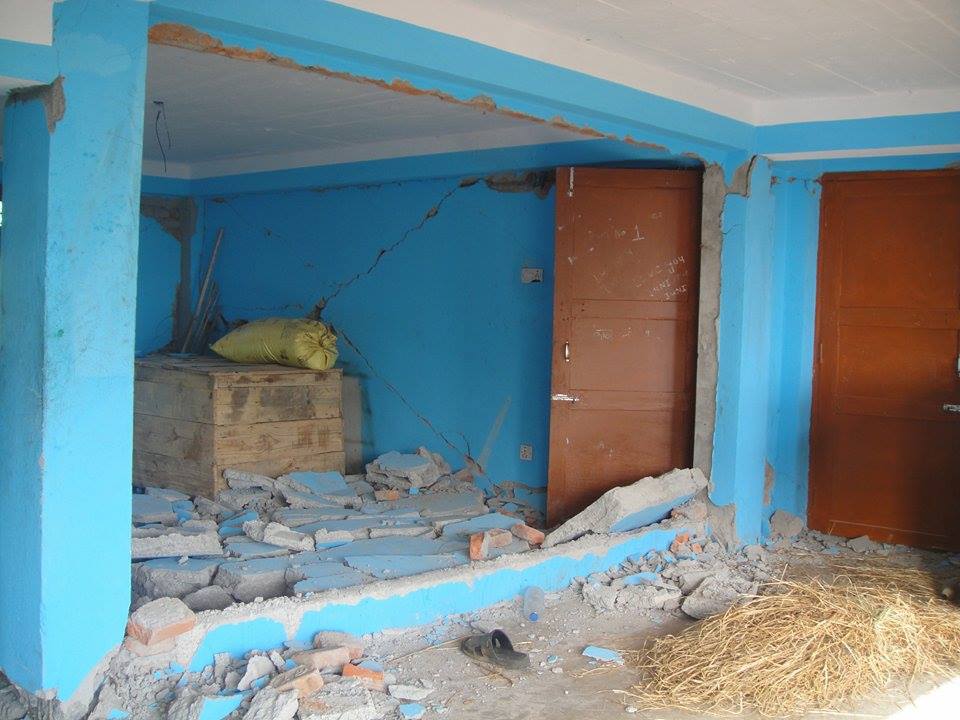 Inside his house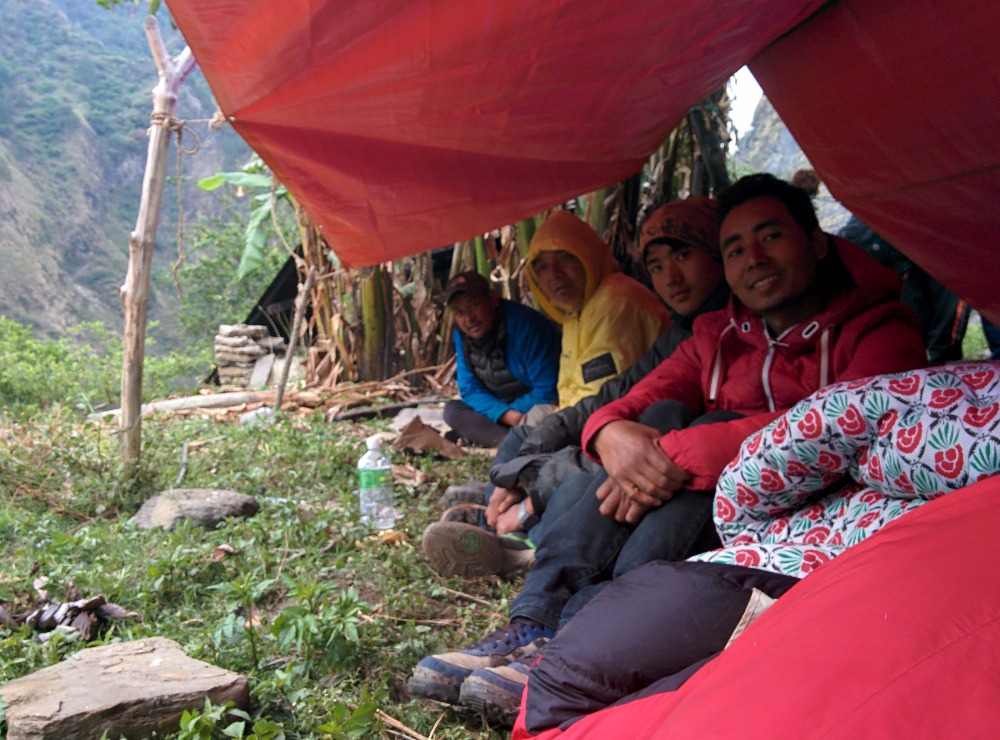 Shyams cousins and uncle in Syabru Besi after the quake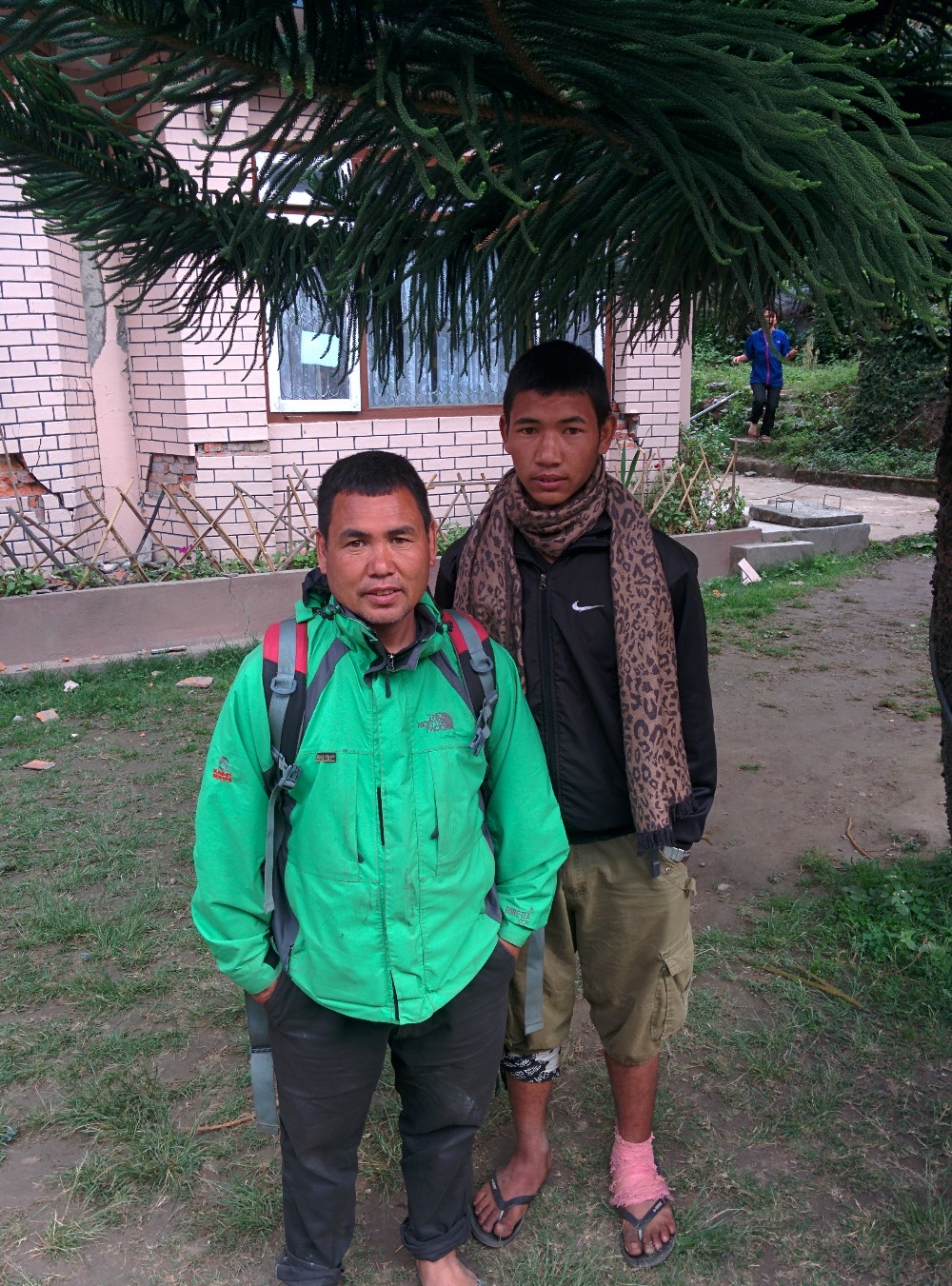 Shyam and his son in Syabru Besi afer the quake



I have an australian bank account which i will be using to transfer the funds to Shyam. 100% of the funds will be going directly to Shyam and his family to rebuild his home, and for relief efforts.

H
e is an A Grade trekking guide, and would recommend to anyone interested in trekking in Nepal, in due time of course.
My survival story
+ Read More
Hi Tony, the Syafru Besi town is mostly intact, although there will be some damage to he buildings. Unfortunately i do not have any more photos, if you have a photo of the guest house you can email it to me at yihaur@gmail.com and i will try and recall whether it's doing alright. Communication was scarce up in that region when i left.
+ Read More
Hi I have many friends in Syafru Besi. I cannot make contact Do you have further photos of the village My friends own the Green Guest House Best regards Tony
+ Read More