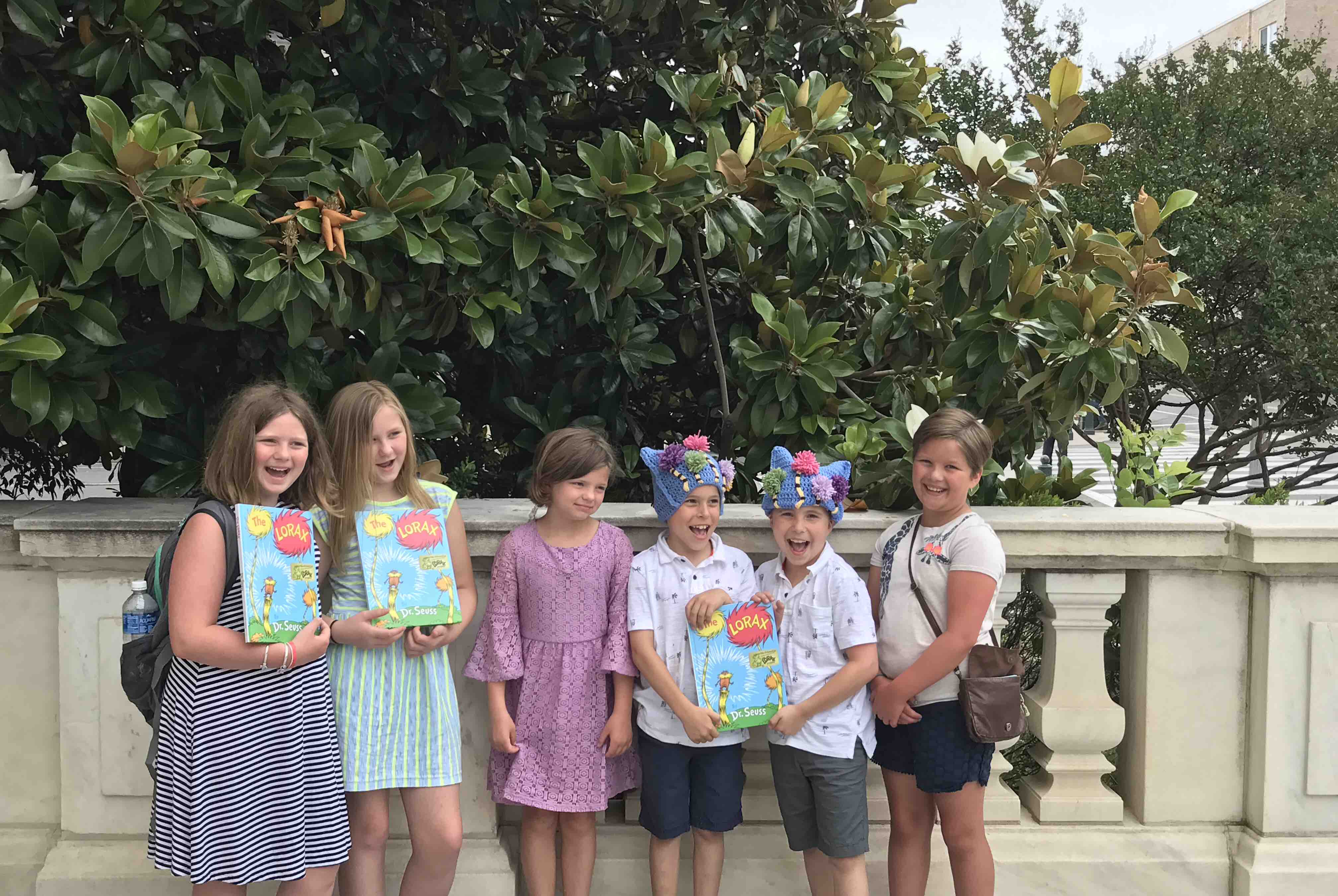 12
5
Send The Lorax To PA!
$700
of $2,000 goal
Raised by
15
people in 18 months
Inspired by our success with the project "Sending the Lorax to Capitol Hill," and concerned by President Trump's recent decision to withdraw from the Paris Climate Accords, the team members of "Send The Lorax" recognize a need to influence State Government. We are continuing to deliver the books we have to our representatives in D.C., but also believe that delivering our message to State Lawmakers is equally, if not more, important right now.
With this understanding in mind, we are excited to announce the start of our fundraising campaign to "Send The Lorax to PA"! The Pennsylvania legislature has a total of 253 members, 50 Senators and 203 members of the House. We are asking PA Representatives to encourage Governor Wolf to join the US Climate Alliance or to follow the State of Hawaii's lead and join the Paris Climate Accords. We are asking you, residents of PA (and any others), to donate money for books, as well as to call your PA State Representatives and ask them to co-sponsor Leanne Krueger-Braneky's resolution to ask Governor Wolf to join the US Climate Alliance. Leanne is a State Representative for Pennsylvania's 161st District and an advocate for the environment serving on the Environmental Resources and Energy committee in the House. Please help us speak for the trees, our Earth, our Future!
Children are an integral part of this endeavor! Our children are actively involved with fundraising, organizing, writing letters and spreading the word. They also take great pride in personally delivering the books to our Representatives. Under our supervision, they speak to the staffers, tell them what our project represents and explain exactly what we are requesting members of Congress to do. This is about teaching our children how to raise their voices, influence policy, and engage in grassroots, nonpartisan, peaceful democratic action. The growth we have witnessed in our children has been priceless! They have loved each experience and look forward to doing it again! We managed to make democracy look cool! Maybe, just maybe, this seed can grow and spread and we can raise a generation of kids who participate in our great democracy! Please help us to continue this wonderful civics lesson and donate today! Should you prefer to donate by donating a book, please follow this link to our Target charity registry: tgt.gifts/LoraxPA
"Send the Lorax to PA" grew out of the project "Send The Lorax to Capitol Hill." If you would like to learn more, please see our gofundme page,
https://www.gofundme.com/send-the-lorax-book-to-congress.
You can also follow us on Facebook at:
https://m.facebook.com/theloraxtodc/
We also have a new website! Please check it out at
We Speak for the Trees
+ Read More