Improving the Katbox
$10,040
of $10,000 goal
Raised by
178
people in 25 months


About
The Katbox has been around since 2004 when Chalo and Soulkat began Las Lindas. Back then there were no grand designs, and the Katbox was nothing other than a place to host their comic. Avencri joined two years later with the Eye of Ramalach as the second comic to be hosted on the site.  It wasn't until years later that the idea of the Katbox as a webcomic hub took shape.  
Since then we have slowly grown by reputation and word of mouth.  From a single webcomic we've become a thriving community of over 18 artists and dozens of works.  For some creators the Katbox is a platform from which to express their creative vision and to enjoy the interactions with hundreds of fans.  For others it's a place where they can actually make their living doing what they love. And for many community members the Katbox is a welcoming place where they can make friends, enjoy artwork and be themselves.
When Soulkat began hosting Las Lindas he ran it with the belief that the creator should be the one in charge of their content and that still holds true today.  We reject the belief that artists are cogs in a media machine to be manipulated and believe that the artist's work should be their own. Each member of the Katbox owns their works, may work with whoever they want, and have the support of us and the community to pursue their desires.
 So why are we running a funding campaign? The answer is that we feel that the Katbox could be so much more. Our web developer Mihari has been doing a fantastic job for us, but she has been doing so as a single developer working on a volunteer basis.   We would like to make some much needed improvements to the site infrastructure and add new features that we believe our fans will enjoy.
With our combined ad revenue and generous support from Patreon donors we are financially stable, but not able to do much beyond the occasional small investment in an add-on or banner.  If we did not have the option of crowdfunding the features that we want to add would take years to add.  In order to make them happen in a timely manner. We also want to invest in other avenues such as advertising and conventions that will help us begin to grow at a much faster rate than before.  For that, we need your help.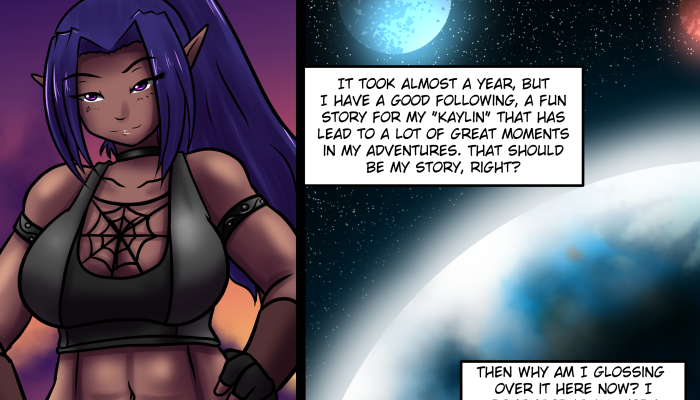 Artificial Indicent by SageSaga  http://ai.katbox.net/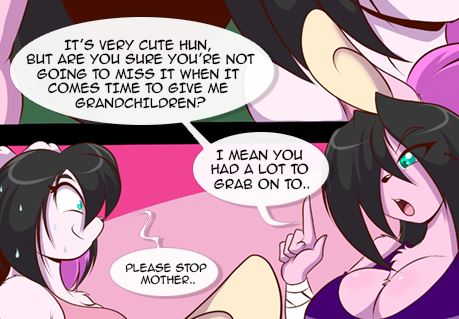 Rascals by Kelvin "MasterGodai" Challenger  http://rascals.katbox.net/

What kind of new features are you talking about?
Glad you asked!  We're still considering options but we have some good stuff we're hoping to do should we get the funding.  Our primary features will include:
*New front page with more features and information. This would include layout, stream information, events and updates.
* Improved comic navigation system.
* An internal Katbox wiki to archive reams of information on our history and works.
* A replacement gallery for Katbox artists to post their work.
* A store for selling merchandise when it becomes available.
* Banners and such for convention appearances.
* Last but not least, a new sister-site.  
www.KatboxAfterDark.net,
dedicated to adult works.
Practice Makes Perfect by Nekonny  http://pmp.katbox.net/

There's a little bit more.
As with crowdfunding projects there is always more that can be offered. And in the case that we manage to do better than expected there are a couple of other projects we'd like to get into.  We've never done in-house publishing before and are chomping at the bit to try.
$16,000 – 2017 Katbox Calendar
Calendars are always fun to have with the artwork changing every month.  We'd like to produce a calendar with art from as many artists that want to participate, and we'd also like to pay them directly for their work. So if we do really well on the fund run then that's the first thing we'll be working on while the site is being improved.
$20,000 – Katbox 2016 Artbook
More pages, high quality paper.  If we do amazingly well on this campaign then we plan to produce a quality art booklet with some of our best works from 2016.  As you might have guessed from the year, we're hoping to make this an annual release.
In Closing


For those interested, we will be hosting both scheduled and impromptu donation streams where our staff members will be taking commissions to help our run.  The link for these schedules will be made available when possible.
Thanks for reading down this far!  We wanted to leave off by saying that asking for this amount of money is no small feat. Should we get it, we intend to use it.  Expect us to be doing more in 2017 as we work to becoming a bigger part of the webcomic scene. We hope that you will join us and being a part of making that happen.
Thank you!
+ Read More
Thank you everyone for your help so far! We took November off to rest an recuperate, and now that the year is almost out we are making a final push to get the minimum we need to get our site plans under way. If we made $10,000 by the year's end we would at least be able to pay for the development costs of the new site infrastructure and revamp. As of this writing we are only $1300 away from that.
With christmas coming up we obviously will not be doing any streaming that weekend but we are hoping to make the last of our money the week in between that and new years. The fundraiser itself will officially end on December 31st, We would like to start the new year off with a clean slate.
To everyone who has donated we are very grateful for your contribution. You're helping us make the Katbox a better place to serve both the artists and community that make it what it is. Mihari has already gotten to work on many of the site improvements and we hope to get to show you something soon.
Moving ahead with my plans I have begun some other moves towards expansion. We have invited 3 very promising and established webcomic artists to join us on the katbox early next year. Some of them you might already be familiar with:
Caytlin Vildbrant, artist and writer of the webcomic Tamberlane -
https://www.tamberlanecomic.com/
Sahtori Kamaya, artist and writer of the webcomic Oasis -
http://ethereal-worlds.com/comics/oasis/9-awakening/
Fluff Kevlar, artist and writer of many varied works, adult and not. Fluff will be helping us kick off the upcoming After Dark site - (NSFW)
http://www.furaffinity.net/user/fluff-kevlar/
(NSFW)
According to Mihari's latest update the skeleton for the new front page is already done, the inter-comic link systems, adult filter, store, and other sites are getting along nicely. She has been paid 30% of her asking price and we are looking forward to getting the rest to her.
We at the katbox wish you a happy holidays, whichever one you prefer to celebrate. If you happen to have a little change left over from gift buying we will happily give it a home, no matter the size. We are getting very close to our minimum goal and it would make our holidays if we were able to reach it.
Thank you everyone!
+ Read More
We've passed 20%! Thank you everyone who has been donating and visiting our streams. We're going to have more in the future. So if you haven't gotten a sketch from an artist you like please stay tuned to the Katbox forums or the twitter account. We will be giving as much notice as we can.
Forums:
http://forums.katbox.net/threads/the-katbox-box-enlarging-project.13457/
Twitter: @Katbox_Comics
And please spread the word. We're working on promotion but nothing beats good word of mouth.
+ Read More
Read a Previous Update
Be the first to leave a comment on this campaign.