The Full Ride Adventure Project
$9,000
of $20,000 goal
Raised by
96
people in 54 months
THE FULL RIDE: Three motorcyclists from New Jersey on a 25,000-mile expedition throughout North America in April 2015 - while documenting the entire journey

Our GoFundMe campaign will help finance, document, and share this 25,000-mile-long epic adventure to completion. With your contribution we will be able to experience and capture North America's beauty, diversity, and its people as it has never been seen before, and you will get to know us by being a part of the most challenging and uplifting quest in the lives of four friends. Supporters will receive tales from the road shared along the way in the form of blog stories, photos, videos and more on our website  www.fullrideadventure.com and  www.facebook.com/thefullride. Footage of this momentous journey will be made into a documentary film to be produced in 2016.

We are, at the core, three hard-working guys trying to turn our dream into reality. We have been saving, outfitting, and preparing for this challenge for the past two years, but we still need your help. 

THE FULL RIDE started as a lifelong aspiration of Avery Starkey to see the continent on his motorcycle in a test of endurance few have ever faced. After two of his closest friends - Tom Solymosi and Brad Franssen - wanted to share in the expedition, Avery's vision began to turn into a reality. Over the next two years dozens of maps were drawn, hundreds of points plotted, and after countless hours of careful planning, the itinerary was finalized and a departure date of April 15th, 2015 was set.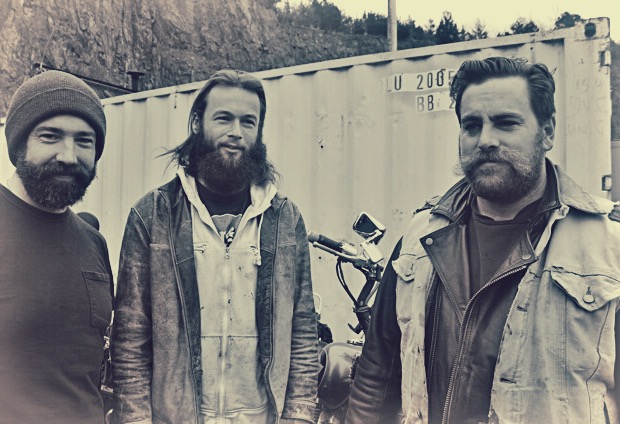 Our course leads us from New Jersey on a rambling campsite route to the furthest northeastern, southeastern, southwestern and northwestern-most points in the continental United States; crossing into Mexico, through 3 Canadian Provinces, all the way into the Arctic Ocean and back, bridging 49 states in the process - 25,000 miles in 4 months.

Help us bring the adventure to you.





+ Read More
What a fabulous trailer. The "three went out, two came home" makes it look like someone died. I can't wait to see it finished. Lots of love to you guys for this great effort.
+ Read More
Wow, I wished I could also travel my lovely Philippines with a motorbike.
+ Read More