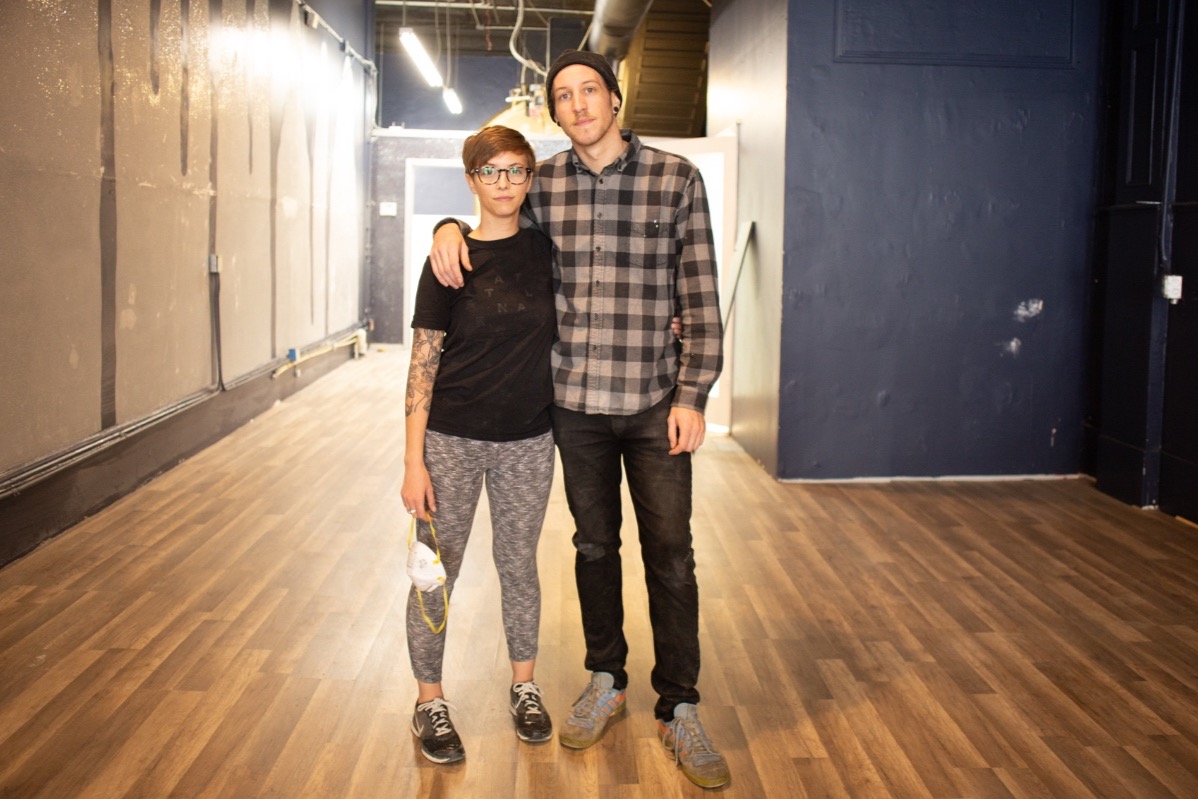 51
2
the Mast Fundraiser 2019
$3,035
of $4,500 goal
Raised by
51
people in 1 month
Alex Christopher Williams and Ellie Dent have created an artist-run gallery and print lab called the Mast that will be opening with its first exhibition on April 11th. We were awarded the space from Newport, a developer, who has started the Pop-Up Row Program that awarded eight spaces to artists, bakers, and book lovers. We will be running this space through the end of the summer and will be curating solo and two-person shows in our 1300 square foot gallery at 213 Mitchell Street, Atlanta.
We have created this fundraiser because we are going to need some help turning this crazy idea into a real space. Our mission is simple. We are focused on showing great work from lesser-known artists in the city of Atlanta. We chose a donor model for fundraising because we intend to operate like a non-profit, putting our focus on the artists and the community and not on the market. We do not intend to take a salary, however, we will be starting a flat file program and a digital printing service as revenue generators. With that said, we need some capital to pay for things such as electricians, carpenters and producing the exhibitions. We received a very generous stipend of $500 from Newport, which will help us get the doors opened for our first show but it's not enough. 
Our fundraising goal is $4500. This budget would allow us to furnish the gallery, ship artwork, buy our interns lunch, pay for marketing and provide modest honoraria's for exhibiting artists. More specifically, it breaks down like this.
            $600 to transport artwork
            $400 for install costs
            $760 for moving costs (light fixtures, additional wall, and electrician)
            $620 for furniture (chairs, desk, flat files, and a sign)
            $200 for marketing materials (MailChimp, domain, postcards)
            $1200 for artist honorariums
            $400 for intern lunches 
For the non-mathematicians, if 100 of our friends, family, and colleagues donated $45, we would reach our goal. However, any amount is welcome. Since we are not a non-profit, we won't be a tax right off but you will receive eternal gratitude as well as a new gallery in Atlanta.
Thanks,
Alex and Ellie
www.themast.us
themastgallery@gmail.com
@themastatl
+ Read More
Update 1
1 month ago
Share
We reached 70% of our budget today from 40 people in 5 days. We just want to send a huge thank you to everyone who supported us. This money is going to support as many artists as we can possibly make it. We are installing the walls and lighting today and will be moving in tomorrow.

Look forward to seeing everyone this Thursday at 6pm for our opening. We'll be showing Katelyn Chapman and Jarrett Christian.

✊
+ Read More