22
27
Transgender children: the follow up
€2,540
of €25,000 goal
Raised by
19
people in 2 months
Gender Diversity Portraits 2003-2018.
How did these Dutch children that I portrayed in my first book 'Inside Out' get on with their journey to a new identity? Did they find the happiness they were looking for? If you would like to contribute to a conscious society in the field of gender diversity, I invite you to support this unique project. Gender Diversity 2018 is the follow-up of the photo project about Dutch transgender children that I started in 2003.  The project is urgent. The waiting times for medical treatment are getting longer. This has serious consequences for these children.  Which is why we are portraying the follow-up of their gender quest this summer in a colorful floral landscape with butterflies. After all, they are also born twice.
I have been taking photographs of Dutch transgender children since 2003. All of the girls in the photos were born as males and vice versa. As a photographer I was approached by parents to give their children a face. The first publication appeared in the Volkskrant Magazine with the very first official images of these special children in the world.
Together with medical journalist Ellen de Visser I followed the children for a period of seven years for the photobook entitled 'Inside Out, Portraits of cross gender children' which was published in 2010. The portraits were subsequently published in the New York Times, Huffington Post, Le Monde and Die Zeit, and other media which showed that the whole world was watching us. In 2015 the portraits went viral via international media when American actor Caitlyn Jenner came out as a transgender and was officially supported by President Obama. Shortly after that our portraits appeared on the cover of the medical journal entitled Scientific American. After all, a picture speaks a thousand words.
This summer we are continuing the project with the follow-up, six years after the last images. Did the children find the happiness they were looking for? The young pioneers from back then are now the gender ambassadors that raise an important sociological theme in society in the field of gender diversity. We always had more than just two flavors and the new generation refers to itself as gender exploring. What appeals to me as a photographer and what I want to capture with my large format camera on film, is the purity of these children.
The project is urgent. Now that hospital waiting times for transgender children have become longer, dozens of boys and girls are unable to start on time the essential hormone treatment . This has serious consequences for their gender development. A body that is growing in the wrong direction is absolutely not what is meant to happen and is diametrically opposed to the positive treatments received over the past 15 years. With these new images we also want to help reduce these waiting times by raising awareness.
A parent: "This follow-up is very important because the story continues, just like the children's development into adulthood. It's good to record this in this special way once again for society!"
Young transgender person: "I want to convince today's young transgenders that they should look beyond two flavors."
Taking the sensitivity and vulnerability of this project into account, we have not promoted ourselves via the established art institutes over the past 15 years. To finance the follow-up, I have set up this crowdfunding campaign together with our ambassador: doctor and transgender coach Kim Horsnell.
I've made limited editions prints available, of the photos made between 2003-2010. This way the works of art will end up with people who support this project. Please see the 'return' overview. The photos will once again inspire society to take a destigmatizing look at gender diversity and with your support we can create this latest follow-up together.
With this crowdfunding campaign we will be able to cover the cost of the photoshoots, which are all done with a large-format camera and 4x5" film. We need € 25,000 for this project. After that we will be able to use the new portraits to create the follow-up book as well as a special 2003-2018 traveling exhibition, for instance at teaching hospitals. We are very grateful for your contribution! We will keep you posted via social media. If you have any questions, please send me an
e-mail.
Photographer: 
Sarah Wong
  + 31 (0) 6-51589979
Ambassador/ doctor:
Kim Horsnell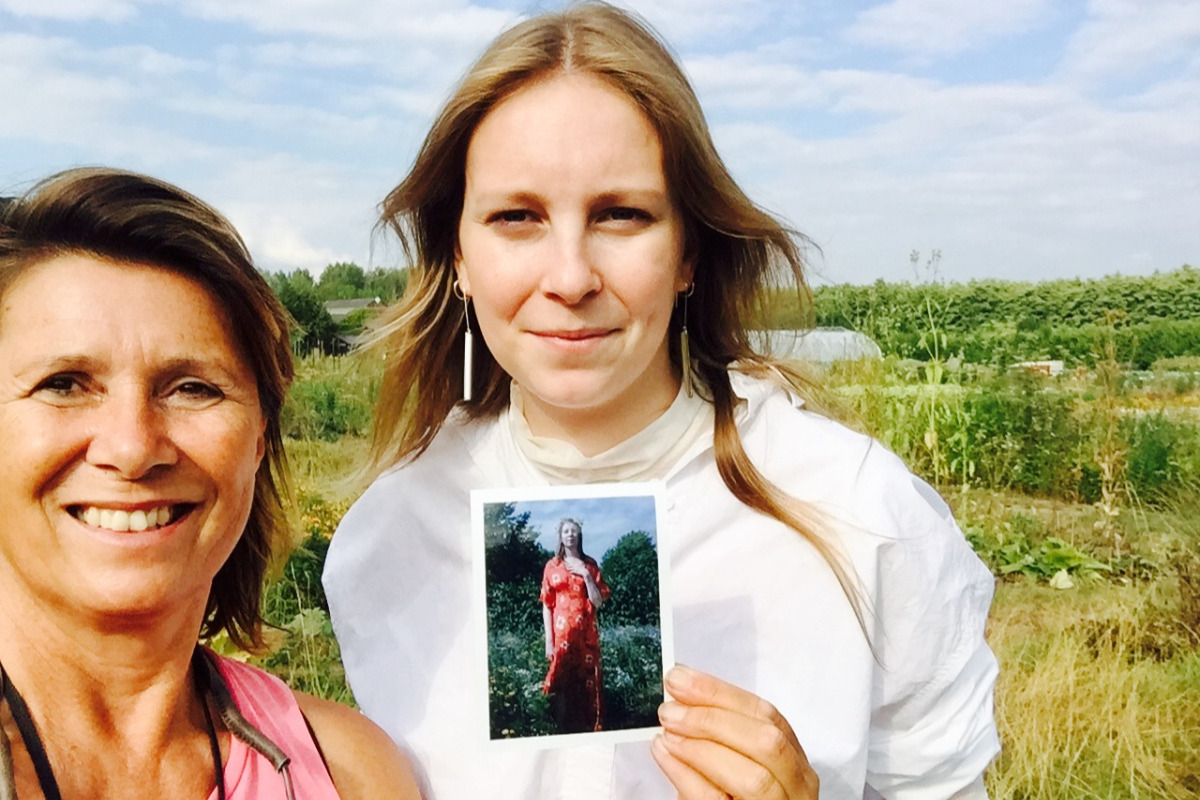 Limited editions as return gift for your donation.

According to your donation you can make a choice between these 10 artworks in the overview.
The portraits are from the series: Gender Diversity 2003-2010. The florals are from the series
Soulflowers.
  Sizes are available from 25x30 cm, up to XL 1.00 x 1.20 meters.  If you have a special request, or a question about your return gift please send me an
e-mail
.
Thank you!
EXTRA BETALINGSMOGELIJKHEID VOOR HET NEDERLANDSE PUBLIEK VIA TIKKIE:
Omdat niet iedereen een  creditcard heeft, biedt GoFundMe een directe betalingsoptie.
Voor het Nederlandse publiek dat het project graag support hebben we de betalingsmogelijkheid via een 'tikkie'.
Als je mij een sms/ whatsapp stuurt op nummer 06-51589979 met je naam en het bedrag dat je wil doneren, stuur ik je een 'tikkie'. Je naam wordt op de mailinglijst gezet en je ontvangt dezelfde tegenprestatie zoals hierboven beschreven.
+ Read More