Tera Johnson's New Album "HOME"
$1,670
of $5,250 goal
Raised by
20
people in 41 months
WHO AM I?
Hi! I'm Tera, a singer/songwriter born and raised in the Midwest - Central Illinois, a proud graduate of world acclaimed contemporary music conservatory Berklee College of Music and presently reside in Ski Town USA - Steamboat Springs, Colorado. After over a decade of meditating on my vision of this project, I've finally gathered the nerve to give it a go and release a very personal side of me...

I've finished writing the songs for my second full-length album, but need the help from you - fans and lovers of independent musicians - to get it recorded, mixed, mastered, manufactured, and shared with the world.

Album Title: HOME
HOME is a collection of original songs written by yours truly. I've poured my heart and soul into making this project something to share with anyone open to listening. It has been an exciting series of trips down memory lane simply mapping out arrangements, instrumentations and a plan of action. During the writing stages sometimes I had a melody in my head before the lyrics, others lyrics with no melody and often chord changes I simply could not get out of my head until I found the right lyrics and melody for them. Believe me, it's been a labor of love and in some ways, my third baby.

Throughout the production of this album I intend to share each phase with you from start to finish. From the song titles on the album to the list of musicians recorded, from the artwork on the slip covers to the ordering of the CDs and knowing me, likely anything exciting in between.

GOAL
Making a full-length album is expensive. Thus far I've put aside $1,500 for music arranging and a portion of studio time. The fees for additional musicians are $2,000, mixing and mastering will be another $1,000, manufacturing will be $1,250. And there is also graphic design, photography, publicity, plus crowdfunding fees for this campaign.

I've set a goal of releasing this album this summer - if possible early August. To do that, I need to complete the recordings and raise the funds to pay for such stages in completing this CD within the coming months (April 15th is my fundraising make it or break it date).

HOW YOU CAN HELP
Music is not something we make completely alone. It is something to be shared during all it's phases - development, recording and completion. I have felt so fortunate to have already received such warm welcome from so many talented individuals during the process of bringing this project to fruition. And to think back about the history and inspiration from some of the songs on this album brings me to tears. Now is an opportunity to connect with even more of you by receiving your help and support in delivering this project from it's infancy to birth.

Every contribution makes a difference. Please contribute what is comfortable for you, and if you don't have the means to contribute financially, I would be grateful if you would tell your friends about the campaign and why you think it's worth supporting.

You can also contact me directly if you prefer to contribute separately, simply use the gofundme email listed and include the subject line "I WANT TO FUND TERA"
+ Read More
Update 2
40 months ago
Share
Website, FROM THE VAULT and Social Media
YOUTUBE.COM - In the spirit of all this social media stuff, I've been building my channel and have been adding video content as we go...That said, in order to get my own official address (NOT the million character/number/letter one you see now), I need a minimum of 100 subscribers. Soooo, if you wouldn't mind subscribing, sharing, liking what you see, I'd REALLY appreciate it.
WWW.TERAJOHNSON.COM - My website now has a STORE! That's right, to further build the funding for the album, branding and spread a positive message to all my fans and supporters, I've started creating some uplifting quotes (some original). The first (of soon-to-be-many) 3x5 magnet is called LOVE YOUR LIFE with a great message I try and tell myself each day I'm feeling exceptionally down and worried that this entire project is in vain. Check it out and if you'd like to buy one, of course I'll have it in the mail to you pronto!
FROM THE VAULT - SAVIN' ME was a Nickelback song I covered and recorded back in 2006 with some ol' Berklee professors willing to take some time out for an alum project.
THE OTHER SIDE - 'ROUND MIDNIGHT was obviously not an original but during a jam session one late night in the recording studio, this rendition came together.
The Album: HOME
Now even closer to vocal recording dates, John (
http://jbrecording.com
) and I completed the final rough track (total 12) for the album. We'll be keeping you posted as to the status of the recordings, however to at least give you some info about those that made the cut on the album I thought I'd share a few of the titles: LONG RIDE, WOMAN & BEAUTY AIN'T...(lyrics will be forth coming closer to the release date - gotta keep you on edge!)
As for details about those covers you've all been waiting to hear about, we'll be working on YOU ARE MY SUNSHINE and IT'S A SMALL WORLD (two of the four you'll soon be able to listen to)...Again, they won't be on the album, but we'll be releasing them on iTunes and steaming up my website, so stay tuned!
Small Business or Corporate Sponsorship
As I mentioned in my last newsletter, Luna Guitars donated a new Trans Black Eclipse acoustic guitar among other exciting promotional gear. I'm a bit stumped what/how to raffle this appropriately, but was hoping for some ideas. Please email me your thoughts!
If you're interested in joining my team of sponsors please email or call me and let's get your company on the bill of thank-you's and cross promotions...make your mark through music - really the sky is the limit but a great tax deduction for a certainly memorable investment nonetheless.
Go Fund Tera Johnson
We're a little over half way to my funding goal. Thank you again, but if you haven't already, please check out my GoFundMe page (
https://www.gofundme.com/terajohnson
) and pass it along to anyone and everyone you think might be interested.
Help build my twitter and facebook followings!
@TeraJTweets
GOAL: 10k / Current: 800
https://www.facebook.com/terajohnsonmusic
GOAL: 1k / Current: 106
+ Read More
Update 1
40 months ago
Share
Thanks to all who checked out the last newsletter - it's been the first of many, so be prepared to receive some pretty regular updates! It's been an exciting past couple weeks and so much to share from the fundraiser, album production and more...I won't keep you biting your nails, here's what's happening:
Website, FROM THE VAULT and Social Media
Finally the new website is up and running! Thus far no glitches and I have enjoyed giving the website a complete make-over. Keep checking in from time to time (
www.terajohnson.com
) as there will be regular music added for your listening pleasure. Of course you can stream tunes from my old album THE OTHER SIDE, but I think you'd probably enjoy listening to some songs on the page FROM THE VAULT where I'll be adding some songs that won't be on the album, but I'm proud enough to share them with you. And as the album production is coming together we'll most definitely add the tunes for you to stream while you're waiting for your CD to arrive. This week's addition is an original NO WORDS I wrote back in my college days and recorded it there as well. It was a fun stroll down memory lane as John and I were testing all kinds of new techie sounds. Hope you like it!
And as mentioned last week, I've been continuing to build the social media base (@TeraJTweets /
https://www.facebook.com/terajohnsonmusic
) which has been coming along quite nicely so please check them out, like, share and anything to get the word out.
The Album: HOME
John (
http://jbrecording.com
) and I recorded 7 of the rough tracks on Sunday, February 28th. To those of you scratching your heads, we basically had a tempo clicker keeping the time while I recorded the tracks for the guitar and lead vocal. Essentially we use this as a guide for the instrumental portion of the songs. Later, we'll erase those and rerecord a better quality version, but it gives a great foundation for establishing consistent tempos, chord changes and a general layout of the songs. Remember, John is in Texas and I'm in Colorado, so let's all be thankful for the blessings of modern technology - without it, we'd be spending a fortune on the flights alone!
Small Business or Corporate Sponsorship
With the help of some suggestions from family, friends and fans that know about this project, I figured I'd pass along the idea of working with some small businesses or corporations that might be looking to sponsor a portion of this project. There are dozens of ways we can cross market your company, brand or product (i.e. sponsor a music video, a specially recorded song/commercial for your marketing team, etc.); really the sky is the limit but a great tax deduction for a certainly memorable investment nonetheless.
Go Fund Tera Johnson
If you know me at all, you'll know that patience is not one of my better qualities, however this has definitely been a wonderful opportunity to exercise it. And thankfully the motto "if you build it, they will come" philosophy has rang true. Each time I begin to wonder "will this actually happen?", another contributor sends me an email, check, or donation on the GoFundMe page. Thus far we have over 25% of the goal total - yes, 25% and that's in basically 1 week of promoting this project. Thank you again to all who have jumped on the bandwagon to make this a reality, but if you haven't already, please check out my GoFundMe page (
https://www.gofundme.com/terajohnson
) and pass it along to anyone and everyone you think might be interested.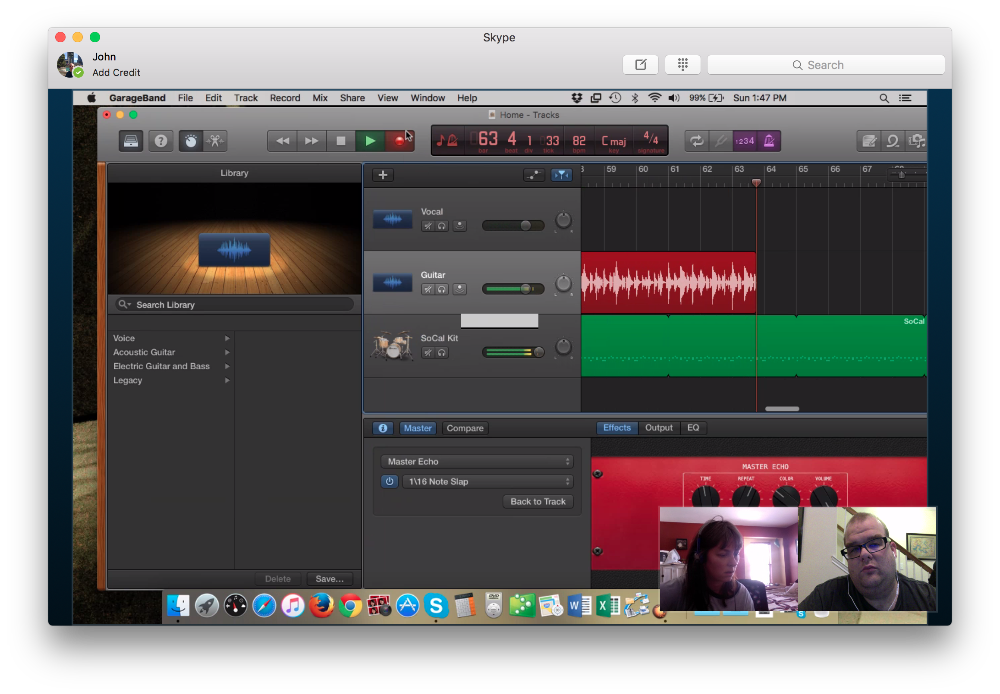 + Read More
Read a Previous Update
Be the first to leave a comment on this campaign.