Tech Warrior Camp
$9,875
of $10,000 goal
Raised by
148
people in 23 months
UPDATE 2:  The bits are flowing on the wifi bridge!
UPDATE 3: Please click on the Updates tab to get the full info but this fund is now closed, the core mission of the fund was accomplished.  Thank you for your support.  Please go directly to  http://www.ocetisakowincamp.org/ or 
http://gwob.org/  to continue to support Technology for Good at Standing Rock.  


The internet and social media are critical to getting the message out for social causes but the people at Standing Rock have had very limited communications at the camps.  The indigenous media, lawyers and medics had to drive 10 miles from camp in order to upload video, photos, to look up medical information, the lawyers need to file cases to get people out of jail.  All this is done at the lobby at the local casino (update the casino cracked down on internet usage in early Nov).   
The Redcloud Defense Center, Geeks without Bounds, Indigenous Environmental Network, and Digital Smoke Signals have teamed up to use technology for good. (UPDATE: As of Nov 18) We have improved basic communications by setting up a wifi bridge. 
We are now looking to setup:
1) Secondary internet source
2) A mobile internet unit
3) Servers for a media aggregation stations
4) A local radio station 
Join the us in this alliance of the virtual Tech Warrior Camp. Together we can make a major difference and get the real story out. We have a billion dollar corporation and the militarized local government trying to suppress the message. 
Tech Warrior Myron Dewey doing Non Violent Drone Direct Actions



Geeks w/out Bounds Mobile with Initial wave of equipment 
Roberto's Mobile Solar Powered office 

The (Dark Oil) Empire has gone too far putting a pipeline under the Missouri River and threatening one of the largest clean aquifers left in the US.  We must help the protectors.  The youth and grandmothers are rising.  They are concerned for their water and the next 7 generations of their children and yours.  I shared coffee and stories with Grandmother Theresa Blackowl and she said she was doing it for her grandchildren and mine.  She was recently arrested by militarized police and DAPL security while praying in a tipi with her sacred canupa (pipe).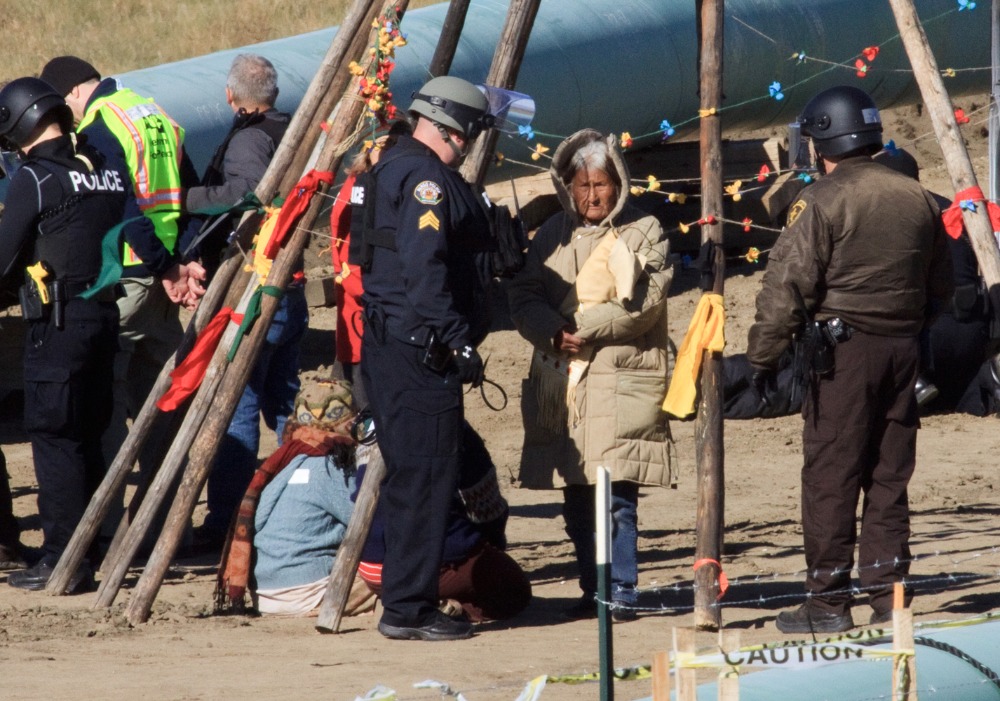 Arresting Grandmothers for praying 

The charge?  Inciting a Riot and trespassing (on tribal lands).   They are throwing everything they have at the proud Lakota Sioux.  They haven't forgotten that leaders like Sitting Bull and Redcloud are from these lands.   They want to crush them as quickly as possible.   But they forget that these people have been here for thousands of years before they came.    DAPL (Dakota Access Pipeline) and Morton County Sheriffs are using military Psy Ops, National Guard, surveillance,  jamming devices, sound cannons, you name it they have it and are using the equipment on innocent and peaceful native americans and their allies (Think Avatar).  Their crime you ask?  Protecting their water (and ours) for the next 7 generations on their land given to them by the Treaty of Fort Laramie in 1851.   

Prayer is stronger than Might 

The pipeline was rerouted to Standing Rock when the city of Bismarck decided that a leak could pollute their watershed and drinking water. They just move the problem downstream to the Standing Rock Reservation where they thought the people were powerless.  Imagine their surprise when the Lakota/Sioux's 7 Council Fires (think the Beacons of Gondor) were lit for the first time in 100+ years. At least 300 tribes have come to show solidarity and left their flags to show their support.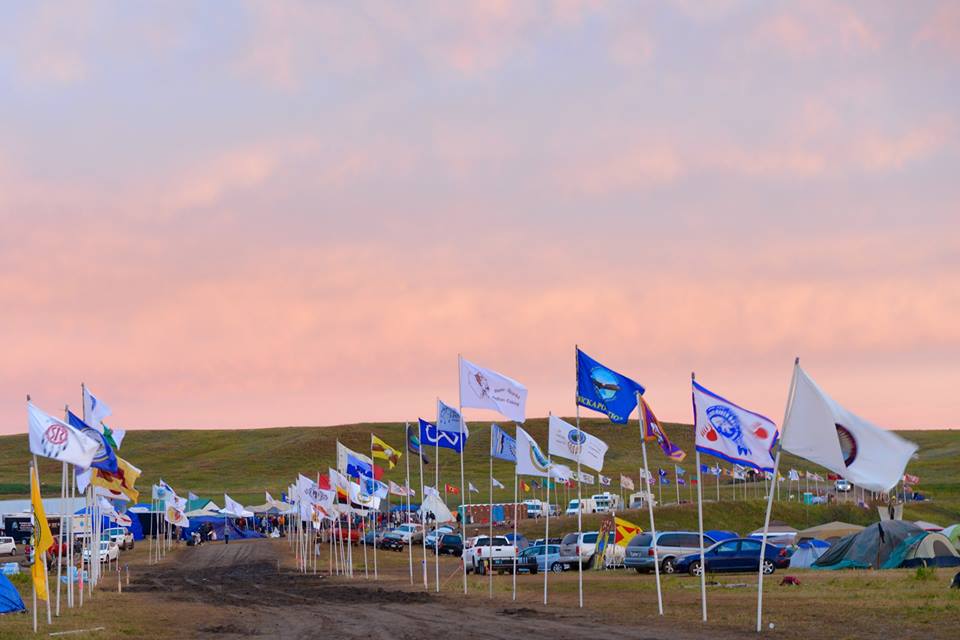 All Nations welcoming flags

There are 17M people who rely on the Missouri river for water and irrigation for farming.  There is no downstream that is safe for this type of oil pipeline.   Mni Wiconi (Water is Sacred).     

Help is coming from everywhere:

- An Irish butcher from Colorado sent hundreds of pounds of meat saying "When we had our Famine the Native Americans (Choctaw) 
sent us help.  It's the least I can do."
- A family that makes tipis drove out there and setup camp for the winter to make tipis for people who want to stay. 
- A geeky Software Solutions Architect from SLO put $6k of communications equipment on his credit card.
Imagine what we could do if the Geek tribes unite.  The time is now.  Obi-wan would go.   
+ Read More