23
4
ALS Advocacy trip to Washington DC
$1,855
of $5,000 goal
Raised by
32
people in 13 months
Kathryn's Blog her journey with ALS
Please help us to go to Washington DC for ALS Advocacy day on May 12-14th. We get to meet with our Congress people and Senators. PALS people with ALS and CALS caregiver of ALS people present vital legislative changes to help people with ALS and other disabilities. For example last year a amendment was presented to eliminate the end date for the Steve Gleason enduring voices act. This passed the Senate and Congress and was signed into law by President Trump this past April. 
https://www.google.com/url?sa=t&rct=j&q=&esrc=s&source=web&cd=4&cad=rja&uact=8&ved=0ahUKEwjzlPLxzMvZAhUZ0IMKHTSNDuIQFgg5MAM&url=http%3A%2F%2Fwww.medicareadvocacy.org%2Fan-update-on-the-steve-gleason-enduring-voices-act%2F&usg=AOvVaw1zdV7kYOlToiTmN3Xg-4rp
This trip we paid out of pocket last year and cost upwards of $3000.00. This year due to Kathryn's ALS progression we will need to rent medical equiptment to have at the hotel so she can participate at the conferance. Please help fight in Kathryn's struggle with ALS and Disability advocacy by donating to this site. I am now on a leave of absence from work so our funds are limited.
Thank You all so much.
Joe and Kathryn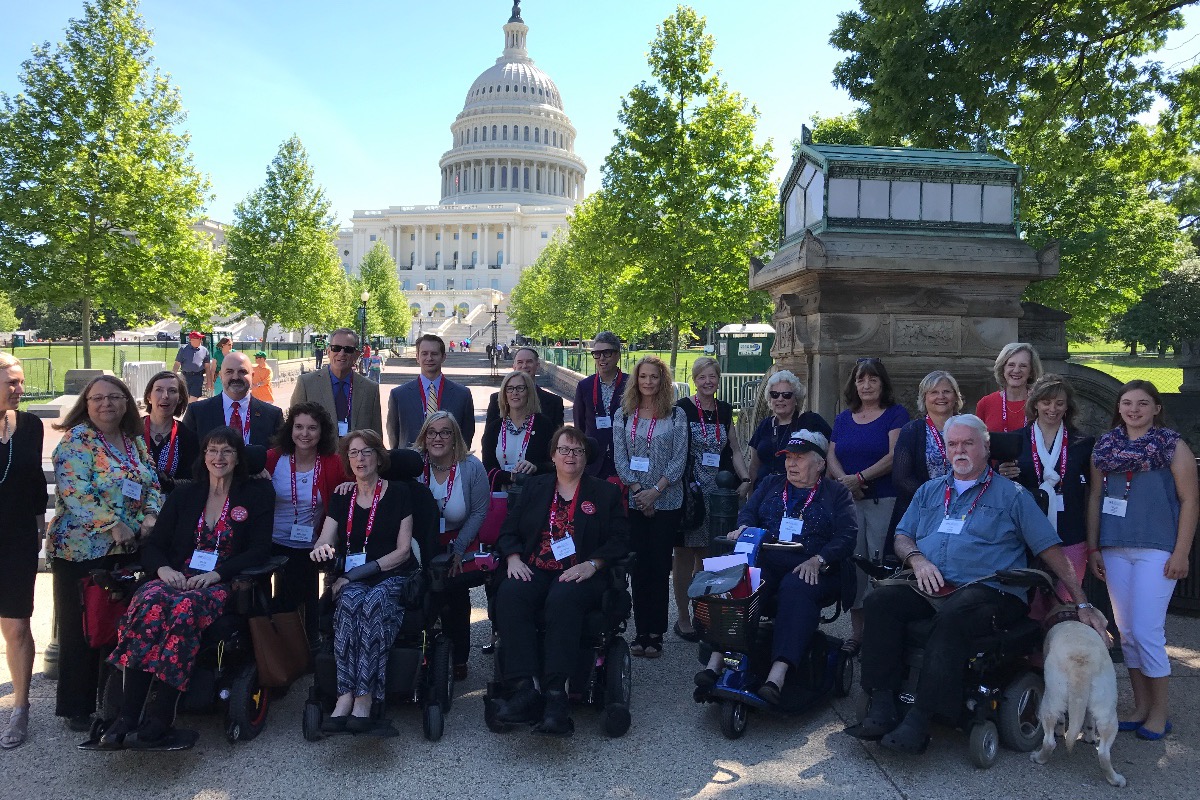 + Read More