McKenna's Paralympic Dream
$975
of $10,000 goal
Raised by
15
people in 30 months
I was born in Seattle, Washington, 19 years ago. Along with my name, I was also given a diagnosis: arthrogryposis. This is the lack of development and growth of my muscles, along with clubbed hand and clubbed foot. The doctors did not think I would ever be able to walk. I had my first surgery to straighten my feet when I was three months old, and spent a good amount of time in casts. My parents, though, did not treat me like a disabled child. They treated me like a child that needed a little longer to figure out how to work around her physical limitations. I owe all that I have accomplished today to their love, support, and determination to see me succeed.

When I was six years old, I attended Camp Access for the first time. This is a 3 day, day-camp for kids with disabilities. We get the chance to go outside and play sports that normally are not readily available for us to try. Six years later, when I was twelve, I was introduced to shooting as a competitive sport at Camp Access. I had a fantastic time shooting .22's with my best friend, and we had a little competition between the two of us. Three months later, the director of the camp invited me to shoot at an NRA disabled sectional he was hosting. One thing led to another, and I was given the opportunity to participate in a Paralympic shooting camp at the Olympic Training Center in Colorado Springs, Colorado. Four years later, in 2014, I graduated with two diplomas: high school and my associate's degree. I balanced the coursework of two schools and managed to travel the world to shoot. I was making my dreams come true.

A week after I graduated from high school and college, I moved to the Olympic Training Center in Colorado Springs, CO. Over the past year, I have had the opportunity to train next to some of the best athletes in the world. My shooting is improving daily, and I am able to focus the majority of my time on training.

At the 2014 IPC World Championships in Suhl, Germany, I secured a quota slot for the United States of America. Having a quota slot means that the country can send one athlete to the 2016 Paralympics for the event in which it was earned. Each athlete can only earn one quota. Because I have already earned the quota, I am self-funding the next two IPC World Cups (Sydney, Australia and Ft. Benning, GA) in order to allow more athletes to have their way paid. The US needs more chances to earn quotas as we enter the last two competitions offering them.

The money I raise will go directly toward traveling to competitions, and any extra money will go towards equipment and training.

Thank you all so much for taking the time to read my story and donating if you can.

Amazing Awaits!
+ Read More
Update 2
29 months ago
Share
If anyone ever gets the chance to visit Australia, definitely take it. The last 10 days I spent down under were some of the most memorable I have had on a trip. My shooting events, while lower in score than I would have liked, taught me more in 4 hours than they have in the last 4 months. Skills I thought I was great at turned out to be the areas causing me to lose points. However, during my two events I felt the most calm I ever have felt at a competition. I look forward to the next month to buckle down and prepare for the next world cup, which will be on home soil. The USA World Cup in Ft Benning at the beginning of November will wrap up the chances for Rio quota slots and will prove to be a very memorable competition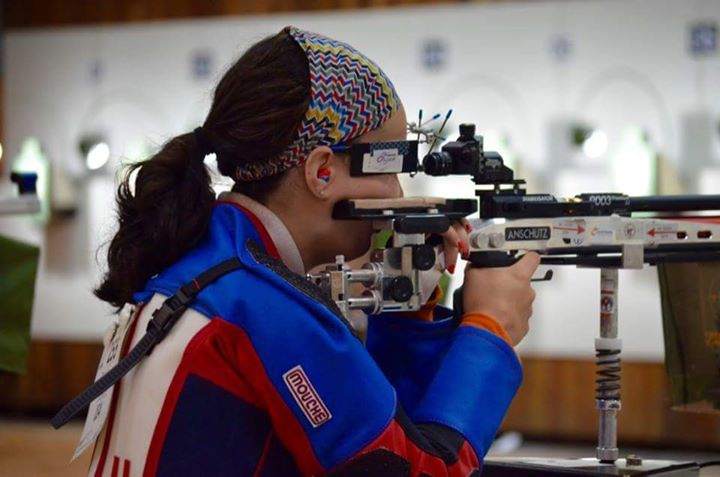 + Read More
Update 1
29 months ago
Share
I would like to thank everybody who has taken the time to share and donate to my shooting career. Tomorrow I set out for the Australian World Cup! I am so excited to represent the United States and explore a beautiful country. For regular updates on my trip, please "Like" My Paralympic Dream on Facebook, or follow @KennaDahl on Twitter!
+ Read More
Read a Previous Update
Be the first to leave a comment on this campaign.