87
2
The Flowjo needs support
$10,481
of $36,000 goal
Raised by
91
people in 12 months
Dearest Flowjo friends and family,
In 2010, I made a wish and took a leap opening The Flowjo. It began with a few key offerings -- hooping, ecstatic dance and aerial acrobatics. Since then The Flowjo's opened to a range of emerging interests and needs in our community, creating a unique place with the capacity to honor the full spectrum of human experience from the ecstatic to the horrid, from mourning to celebration, from birth to death. Originally envisioned as a circus and dance practice space, The Flowjo has blossomed into a haven for the full range of being human. We have witnessed children grow into adults cultivating confidence and expressive capacities through embodied practices. We've hosted international artists and co-created mesmerizing and heartfelt performances. We've catalyzed multiple micro-communities around playful and soulful practices. We've celebrated births and grieved losses. We've supported one other through tumultuous times as well as honored personal and communal milestones. We've tended the deep terrain of our hearts together, learning to feel it all along the way. Over the past seven years, The Flowjo has truly become a sanctuary for youth, adults and elders to explore, express and evolve.
Now, The Flowjo's at a pivotal moment, with some programs maturing and others fading away. Due to lost streams of income this summer and upcoming fall (details below photos), The Flowjo cannot meet expenses this season with summer classes and events alone. After seven years, we're also in need of repairs, renovations and upgrades: everything from tending recent water damage, to repairing lighting, upgrading the HVAC system and the office, purchasing new aerial silks, and creating a one-on-one treatment room. We also need support in order to create and/or further develop new programming in line with the next phase of our growth. There's inspiration to weave in more rites of passage work--programs for young ones coming into puberty and adulthood-- as well as expanding the ancestral healing rituals, death-related circles,  community rituals, grief ceremonies and mentorship programs. We're excited to partner with local organizations to expand our outreach capacity and youth scholarship options; seek leadership training and mentorship to support new programming; and collaborate on new shows weaving together performance, ritual and myth. To get any of these projects off the ground, The Flowjo needs a team. One of the first priorities is to invest in someone to handle the day-to-day administrative jobs and space management so that I can attend to the big picture and prepare for this next leap towards sustainable growth for our beloved space. As challenging and vulnerable as it is to ask for help, The Flowjo is seeking $36,000. Your support will allow The Flowjo to get through the dog days of summer drought and invest in the future of this unique community sanctuary. (Detailed priorities below.)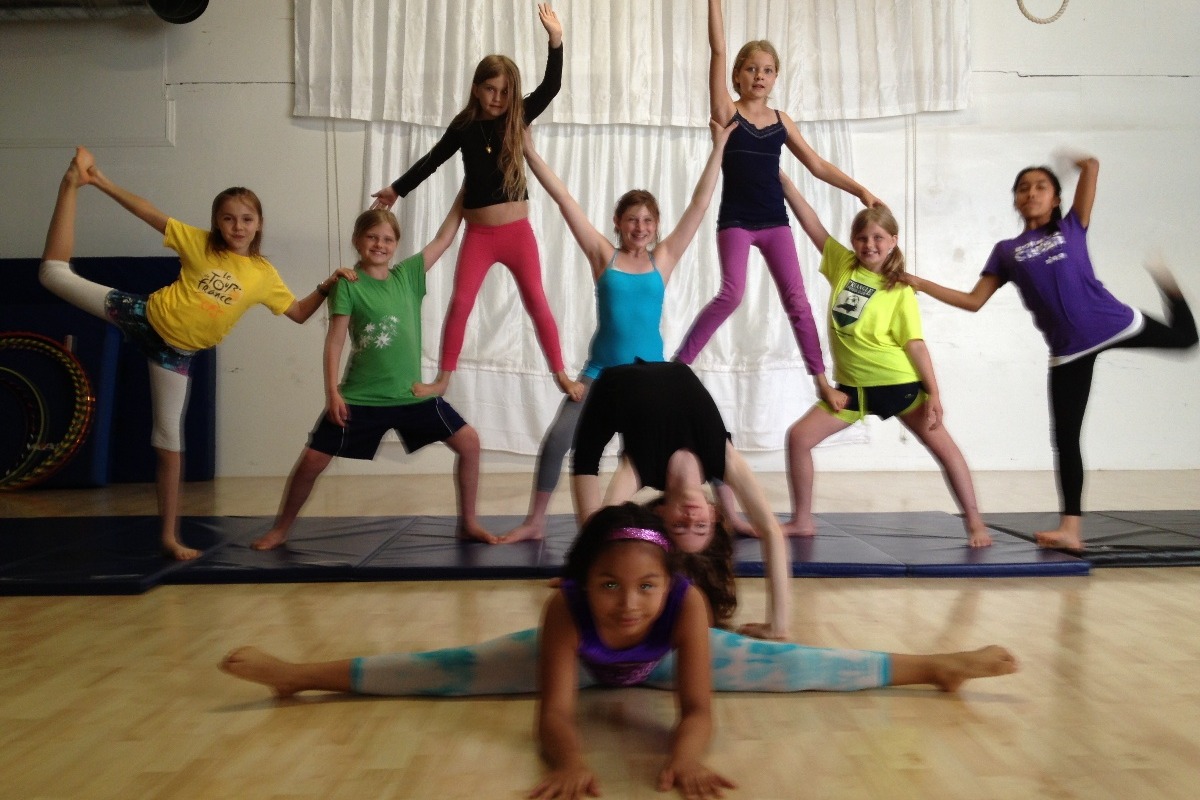 The blessing amidst all this change is a potent opportunity to consider the greater vision and mission of the Flowjo and attempt to expand our service to the wider community. Across indigenous cultures, movement is medicine, prayer, communion. In these wild, uncertain and often infuriating times, we need expressive, connective and soulful practices. We need alternative forms of healing from centuries old trauma, grief and isolation. We need community. We need ways to honor the sacredness of our own bodies and the bodies of others. While it's expensive to maintain a physical space, I believe the consistency is essential to anchoring community and projects valuable to the health and creativity of that community. I wish for The Flowjo to continue evolving as a unique, modern-day sacred site--part school, part community hub, part theater, part temple.
This space has been nurtured as it's grown deep-rooted as a dandelion--understated, humble, yet bold-hearted. We've seen it blossom in unexpected, nourishing ways. Now, we are entering a new phase where the vision must expand beyond the old confines. Growth is messy, beautiful, painful and necessary, and it's what the Flowjo is about. After seven years of providing sacred space for embodied practices and community-building events, the nourishing soil cultivated on Brewer Lane is ripe for new seeds to take root. Deep breath in, gathering resources, preparing to exhale and scatter seeds to propel The Flowjo into its next stage of life!
Please consider supporting us in this time of transition. Your support will enable us to continue serving the community in familiar and even richer ways, reclaiming ancient forms of medicine at the intersections of movement, theater and ritual in service of personal, collective, ancestral and cultural healing.
With flowing gratitude for your time, consideration and support~
Julia Hartsell
Flowjo mama
Prioritized goalsImmediate needs =  $21,000
    *  Cover the financial gap for summer expenses--rent, utilities, insurance ($9000) (more about how this happened below)
    *  Train part-time employee/space manager for class recruitment and management, marketing and space rentals. I believe this is a crucial position that will more than support itself with the additional rentals once the transition is fully made. We need someone focused on marketing and class recruitment. I estimate $5000 for 2-4 months transitional/training period. (More about this and my shift of work in the links below.)
    *Tend to lighting repairs in main room and office (tbd - recent water damage has damaged overhead lighting) ($4-600)
    *Invest in new silks, hardware and 2 new mats for aerial program ($1500)
    *Fund a marketing plan for this next phase including a website revision/migration, writing, photography, graphic design and printed marketing materials ($3000)
    *Research a potential business restructure of The Flowjo or specific projects within the Flowjo--researching best options with lawyer and accountant for moving forward (S Corp, B Corp, co-op, not-for-profit or shifting some parts of the business to a not-for-profit project & grant research) ($1-2000 tba)
Next level goal with investments for more income potential for space = $12,500
    *Buffer for Fall/Winter as new programming is developed, marketed, implemented and grown ($4000)
    *Tend to HVAC upgrade to temperature control office & loft (estimated $1500, tbd)
    *Renovate the loft space to create a treatment room for one-on-one or small group healing sessions (Needs: Tend to recent water damage, add fabric curtains or wall upstairs, explore sound insulation) ($1-3000 tbd)
    *Redesign the office including new storage systems and sprinkler system housing to create a professional multi-purpose room for meetings, art projects, kids, waiting / chill room (this space could be useful for children during Ecstatic Dance times as our community becomes even more family focused, or to add a chill/chat zone) ($1-3000)
    *Provide space for rent multiple days/week in one or both of the above spaces (provides space for one-on-one client work or small group meetings and an alternate source of revenue)
    *Professional development, leadership training, racial justice and anti-oppression trainings over next 12 months ($2500)
Stretch Goal = $2,500
    * Enhance the dance temple space in the main room (tbd: freshen up paint, aesthetic enhancements, upgrade entryway, shoe/bag organization) ($1500)
    *Invest energy into service projects and partnering with local organizations who may be in need of our services such as Rape Crisis Center and churches with relationships with local refugees (time/energy for outreach $500)
    *Establish scholarship fund for underserved youth for our circus & aerial program ($1000 to seed scholarship fund)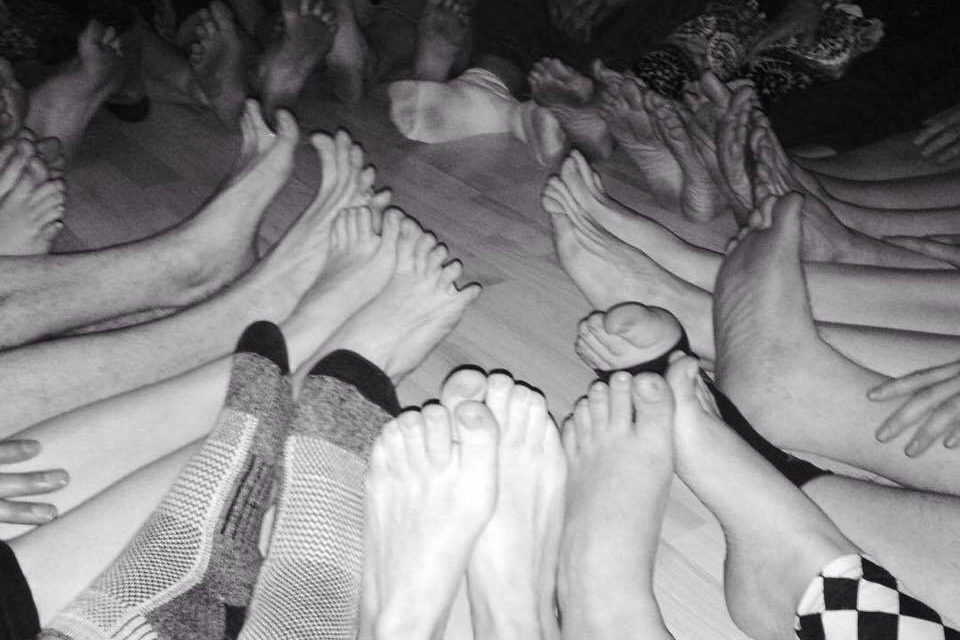 Fundraising Goal: $36,000
If you're unable to donate, please know that your continued participation in and pre-registration for FJ events also helps and is greatly appreciated. We'll be adding a few in-person events to support this fundraising effort. The updated fall schedule will be posted here soon. 
Think someone you know would be interested in our project? Sharing this helps!
Need one-on-one healing work-- acupuncture, ancestral lineage healing, herbal consultation or divination work?  Support the build of a new treatment room making The Flowjo even more of a healing sanctuary while supporting Julia, her husband and their lives by booking an appointment. 
Details here.
What people are saying
  about The Flowjo & Julia as its steward
Why the extra support now?
The Flowjo is at a crossroads. Either I need to take out a loan or seek community support to make up for this unusually challenging summer of staff transitions and needed repairs/renovations to keep the space going and invest for the next phase. As you may imagine, running a community-focused space is not hugely profitable profession. It's more of a labor of love and community service than work that can sustain a human or a family. Despite the odds in small businesses, for seven years The Flowjo has been debt-free and financially self-sufficient aside from the occasional slow summer ($1-2000 short) when The Flowjo's savings or my other projects (Hoop Convergence, hoopdrum performances) have helped to bridge the gaps. 
Summertime is consistently challenging for business owners in Carrboro/Chapel Hill. With schools out and folks traveling, our regular client base is less available to support the foundation of the studio's income--session-based classes (6-8 week series) and weekly dances. For the life of The Flowjo, our main summer income stream has been weeklong youth summer camps. However, this summer we lost our primary summer teacher as she shifted attention to family after birthing her second child this winter.  While we celebrate her years of service and new direction, given our tiny staff, this shifted our programming dramatically. With no one else on staff trained and available for teaching aerial and circus arts to youth for most of the summer, we attempted to revise.  But by the time replacements were found, we were into March and missed the main summer camp registration time. With enrollment slim, we opted to consolidate the camps for efficiency and begin working to fundraise for the gap and put attention into Fall. Instead of 7 weeks of summer camp, we have 2 this summer. With her transition, we simultaneously lost $400/month ongoing rental.
Also, with more studios opening with similar offerings, our Ecstatic Dance and special event rental income has noticeably decreased in revenue over the past year. Even with the few extra donations and few folks paying over the minimum since December, the income has decreased by about 25%.
Change happen. These changes ask for care and creativity to recruit new teachers and programs and invest in promotion that will help sustain the space while enriching the community.
+ Read More
Update 1
11 months ago
Share
Hi all ~
Thank you so much for all the generous support! In addition to the money raised here on gofundme, our local dance community has also raised an additional $1211 in an in-person fundraising event bringing us to ~$11,000.

With your help, The Flowjo has gratefully made it through the challenging season to date. In addition to making sure basic expenses are paid, we have bought a portion of the needed gear for fall classes and have invested time and money into training someone to help with some administrative work. There's also one repair project starting in the coming week.

We've also received offers for labor, which will be extremely supportive to the construction efforts when we can afford supplies. Excited to see how this next season unfolds and to start projects as we're financially able.

We are so grateful for the support.
+ Read More