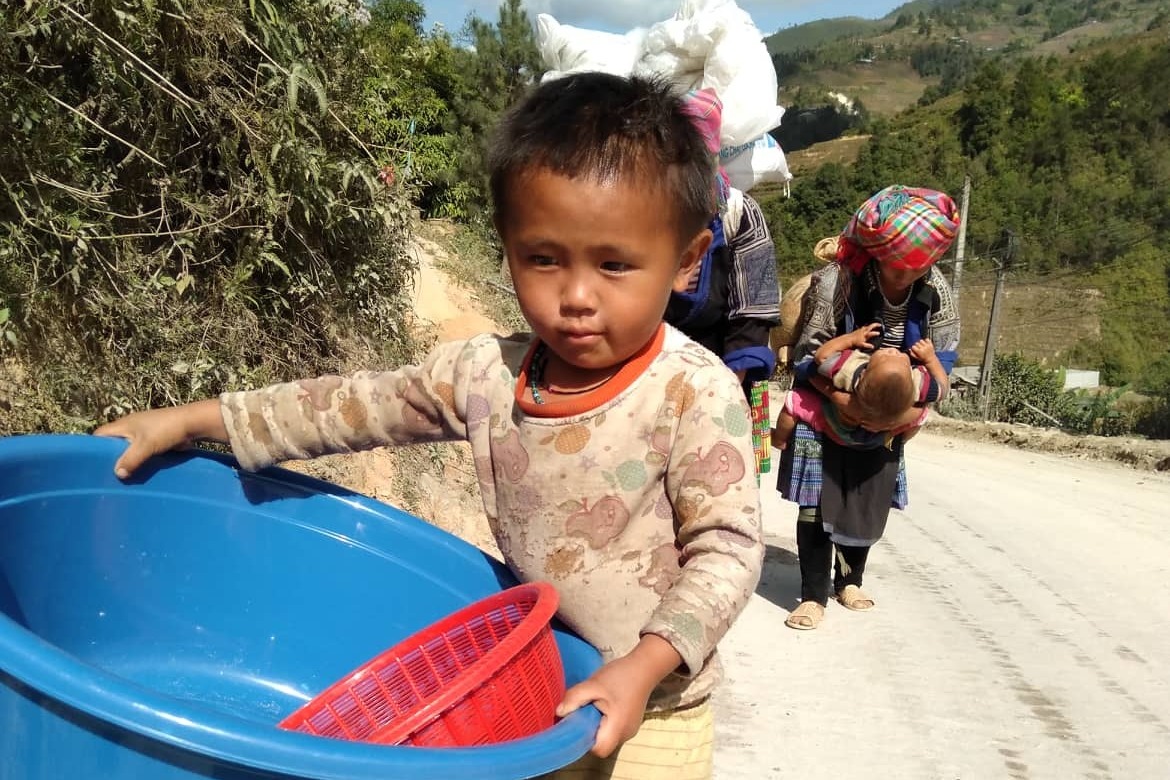 47
8
Winter Relief for Disadvantaged Hmong Families
$2,106
of $2,500 goal
Raised by
47
people in 7 months
The Cause:
The vulnerable Hmong people in North Vietnam need our support this winter – Please read on for information about how you can help.
My name is Ben Neoh and earlier this year I spent six months living and volunteering in far North Vietnam working with disadvantaged minority youth. These minority groups are disadvantaged due to their remote mountainous location, having difficult land to farm with, lacking access to employment opportunities and not having enough resources for furthering their education. I witnessed the poor conditions that these communities are having to endure and it broke my heart knowing that I didn't have the resources to help. 
I am currently working directly with the Hmong communities in Mù Cang Chải to gather information about their needs and have since learned that there are approximately 67 poor, disadvantaged families who have listed warm blankets and clothes to be their number one need. A further half of these families listed having enough rice to ration over this challenging time of year as a top priority. This second issue is due to being unable to grow enough rice throughout the year because of the limited dry land that they have to farm with and the stark climate changes affecting their yield.


The Issue:
Around Mù Cang Chải, the temperature can often drop to ZERO degrees overnight. Many of these Hmong families are forced to endure these harsh conditions without heaters, enough warm clothes and blankets, or basic staple foods. Being from Victoria, we understand what zero degrees means, though most of us are fortunate enough to stay warm and have access to food. For the people in Mù Cang Chải, the winter months render already vulnerable communities susceptible to illness, fatigue, and malnourishment, which then leads to poor work and education outcomes, reduced incomes and heavy financial burdens that continue to follow them throughout the year. 


The Relief
I have been working closely with my personal connections in Mù Cang Chải to research the availability of rice and blankets, associated costs and have developed a project plan for delivering adequate supplies of both to the 67 families. Please see the breakdown as follows:
Warm Blankets 230,000 VND/Each = Around $14 AUD x 67

Total Needed  =  15,410,000 VND = Around $938 AUD
As rice is a staple for the Hmong, they eat a lot more rice than we would in the west. There are also many more people per household, so we estimate each family requiring a minimum of 30kg per week. We would like to provide a couple of week's worth of food relief per family which would equal: 
Quality rice per/10kg is 110,000 VND = Around $7 AUD

60kg/family = 660,000 VND = Around $42 AUD x 35

Total Needed  =  23,100,000 VND = $1,470 AUD 

Fundraising Goal = 38,510,000 VND = Around $2,408 AUD



The Desired Timeframe for Delivering Relief:
I will be returning to Mù Cang Chải in late January 2019. I hope to have reached our fundraising goal and purchased the supplies so I can deliver the relief to affected families in time for the winter. The winter weather in Mù Cang Chải can span from November until March. 

I will, however, keep this page running if we do not reach our goal amount so, it's possible to continue fundraising until we do achieve our intended mission. 



Additional Information:
Any additional funds needed for resources such as transport will be covered by me and some of the better off Hmong community members who are helping me organize this relief who wish to support and give back to their own people.
The relief we end up providing will depend solely on the funds that we can raise.  If we do not raise our goal amount by the end of January, we will do what we can for the most disadvantaged first until there is no more funding left.
With the funds we do receive, we will document the progress we make through actual expenditure, provide updates in supplying relief and document the responses from the community through written updates here on this page. We will possibly include photos/video too - so please stay posted with our journey whether or not you're able to donate.
This is a temporary relief to a greater issue, but we know the relationships we'll build through running this initiative will create a strong foundation for longer-term work in the future. We hope to work with the Hmong communities in Mù Cang Chải to further build their community so that the burdens they face can be reduced. Through reducing their burdens, people can be empowered to reach their fullest potential and create a healthy and financially sustainable community.
How to Help: (Not just donations)
If you have read this far, thank you! Thank you to anyone interested in this initiative, to anyone considering donating and to anyone who shows support in any way they can.
I understand that this time of year can be difficult financially, not to mention just in general for some of us (myself included). Please do not feel any expectation that you have to donate or feel any guilt if you are unable to. This is all about doing what we can. If you do wish to show your support but are unsure how then here are a few ways you can help:
1. Make A Donation, of any amount. Even one cent will get us closer to our goal so do not underestimate a small contribution because it will go towards a much larger difference. Also, if you do not know how or do not feel comfortable donating online, please get in touch and I will collect donations in person.
2. Share this page and ask people who you feel would be interested to get involved. This could be through social media (e.g. Instagram stories, Facebook stories), email, text messages, in-person conversation, and forums of any kind. The more people involved, the more likely we will reach our goal together.

3. Make A Non-Financial Donation, such as offering up a service or product to give away if you or a friend has a business. This is a great way to show your own business community values and receive further exposure to potential customers. You can even donate items of value that you no longer need which I will sell at the local market to go towards our goal amount.
4. Respond! Tell me if you think this is a good idea. Tell me if you think there are ways to improve what I am doing already and please tell me if there's anything else you'd like to know about the relief that we hope to provide.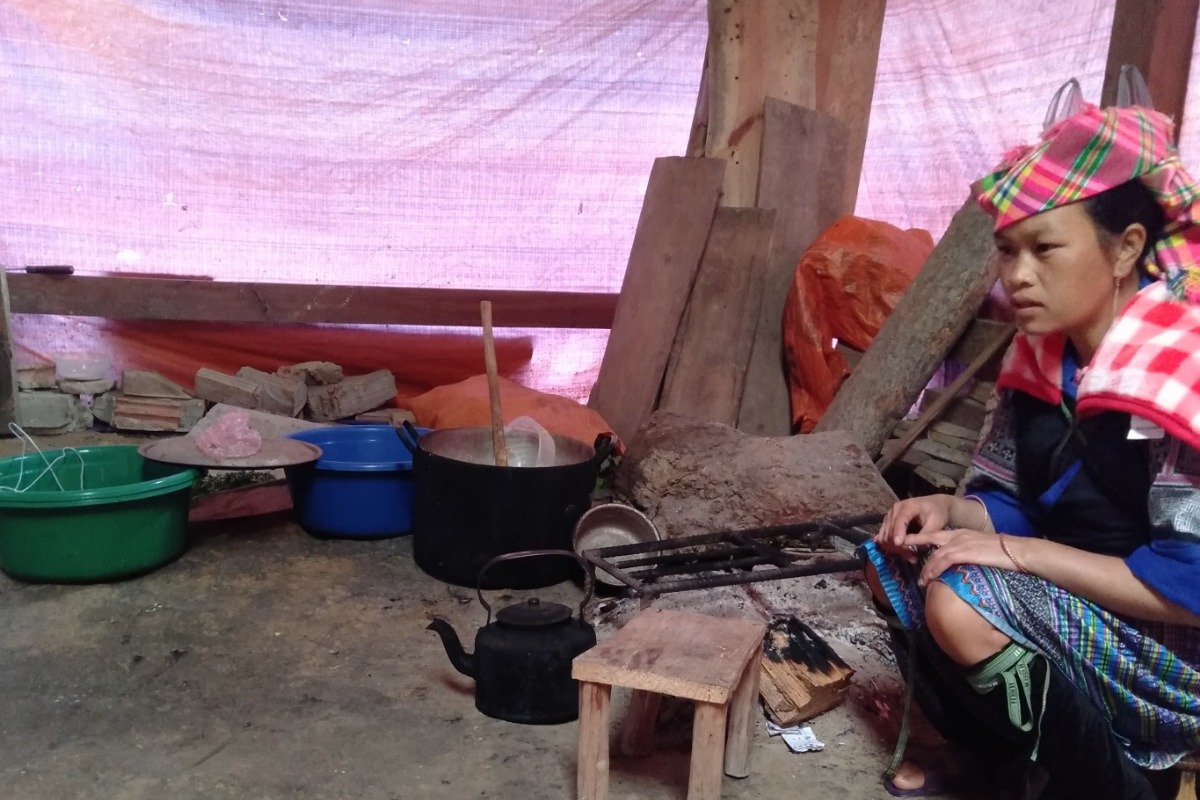 Finally, from the bottom of my heart, thank you for your support!
Ben Neoh
Fundraiser Organiser
Special Thanks:
Lan, Sáng, Leizl, Courtney and Angeli.
+ Read More