#SupportTeamLisa
$2,675
of $7,500 goal
Raised by
39
people in 32 months
My name is Gina Stauffer and I have the privelege of working with Lisa Forster here at Pacific Gas & Electric Company.  Lisa has been with the company since 2004, with time in Meter Reading and now Electric Estimating.  She is an outstanding employee and is well respected and adored by everyone here in the office.
Lisa conducted a self-breast exam in June of 2016, which led her to the doctor's office for further evaluation.  Unfortunately she was misdiagnosed and sent home.  On Friday, November 11, Lisa sought out a second opinion, not feeling that she was well.  She received shocking news that her tumor had aggressively grown to 5cm and had spread to her lymph nodes.  Lisa has been diagnosed with Stage 3 Invasive Ductal Carcinoma.
Lisa will be starting strong chemotherapy to try and eliminate as much of the cancer before having surgery - a potential double-mastectomy.  We have received great news that the cancer has NOT spread to her bones, liver or lungs.
Despite this daunting situation, Lisa has maintained the most upbeat and postive outlook.  She said she's going to beat this!  She wants everyone to know how important it is to conduct regular exams.  #SpeakUp if you feel something isn't right and be your own health advocate. 
In the meantime, Lisa, her husband Brian, and three boys - DJ, Matthew and Jackson, have a tough road to recovery ahead of them with many unknowns and unexpected costs. 
Every little bit helps. 
Every little bit is appreciated. 
Every little bit is meaningful.
If you are a PG&E employee, you can look me up in outlook and I will send you a vacation sale form if you would like to donate.  Most of Lisa's career has been spent as a Hiring Hall; therefore, she hasn't had time to accumulate very much sick leave.
Thank you very much in advance for your support!!! 
Sincerely,
Gina
#SupportTeamLisa
+ Read More
Update 1
31 months ago
Share
The fight is on!!! Please consider contributing any amount possible to help her family on their long road to recovery. Thank you and Merry Christmas!!!

Here's an update from Lisa:

Hey everyone, On Monday I had my 1st chemo treatment. Things went expected. Sleep for the 1st day. The 2nd day was kind of normal. The 3rd day I had to go back in and get some IV fluids. They said the drugs they gave with my chemo had worn off and they expected me back. (They could have warned me). Yesterday I just had debilitating exhaustion. Today is the same but maybe a little more exhaustion then yesterday. Have you ever been so tired it feels like a workout just to move your arm? That's the exhaustion I'm talking about. My hair is starting to fall out. That was expected.
I go back for blood work next week. They did warn me I might have to have a blood transfusion. EECK.
The picture is before my 1st chemo treatment.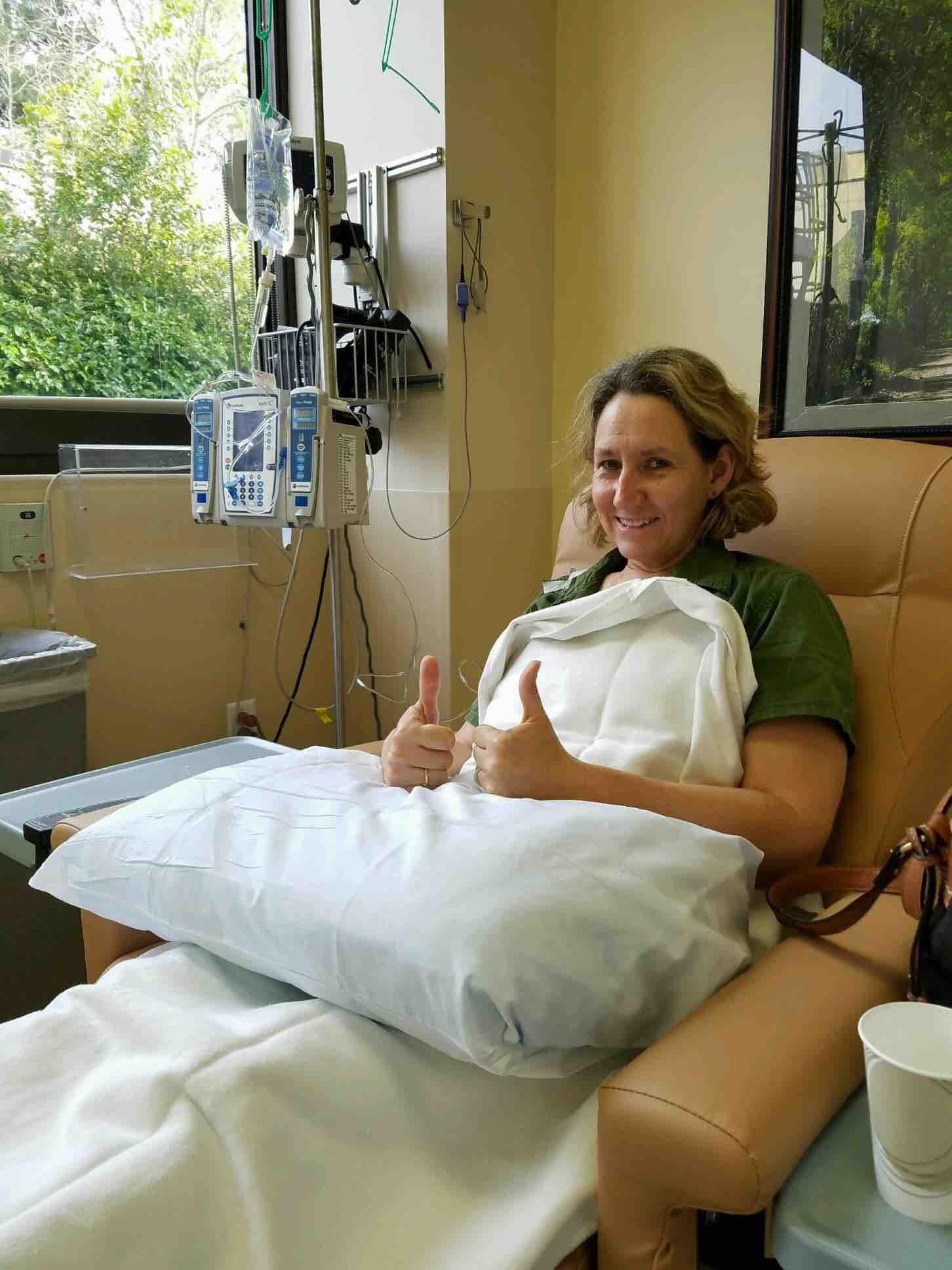 + Read More
Hope and faith are on your side...and all your friends. Wishing you a complete and speedy recovery.
+ Read More
Sending you wishes for a a complete recovery and all the best from the family of Bob Claver.
+ Read More