66
6
Support the LGBT+ group inside the Migrant Caravan
$6,335
of $8,000 goal
Raised by
68
people in 4 months
An LGBT+ group has formed as part of the new Migrant Caravan that left Honduras two weeks ago, and they need your help.
Coming from Honduras, El Salvador, Guatemala, and Nicaragua, the LGBT+ group and the rest of the caravan have been stucked in the city of Tecun Uman in Guatemala waiting for their legal papers to cross Mexico on their way to the United States.
The LGBT+ group has formed to protect and support each other on this dangerous journey where they are more vulnerable and at risks if left on their own. Each individual with their own stories, they are fleeing crimes, poverty, and violent discrimination. They also took under their wings some families and some underage kids that were traveling alone. They need your help.
None of them were planning to be stuck in Guatemala for a week (the time it takes for their legal papers for Mexico to be processed - through a new Mexican law that passed 2 weeks ago-) and their resources are running very low.
On top of that, no organization has yet properly stepped in to offer food to the people waiting in Tecun Uman for a week already.
Two days ago, the LGBT+ group stepped in and create their own portable kitchen, giving themselves for mission to try to serve as many rations of food as possible for the rest of the caravan.
The funds received here will help the LBGT+ community to buy food and essential needs for the group along their journey to the United States, but ALSO to allow them to buy enough food to cook for as many more people as humanly possible (yesterday they cooked over 1000 meals) until an organization hopefully steps in. 
Any donations are gladly appreciated. Thank you.
(All the funds will be directly transferred to one of the LGBT+ group leaders who are in charge of buying food and essential needs for the community and others)
Here are some photos showing the evolutions of their portable kitchen: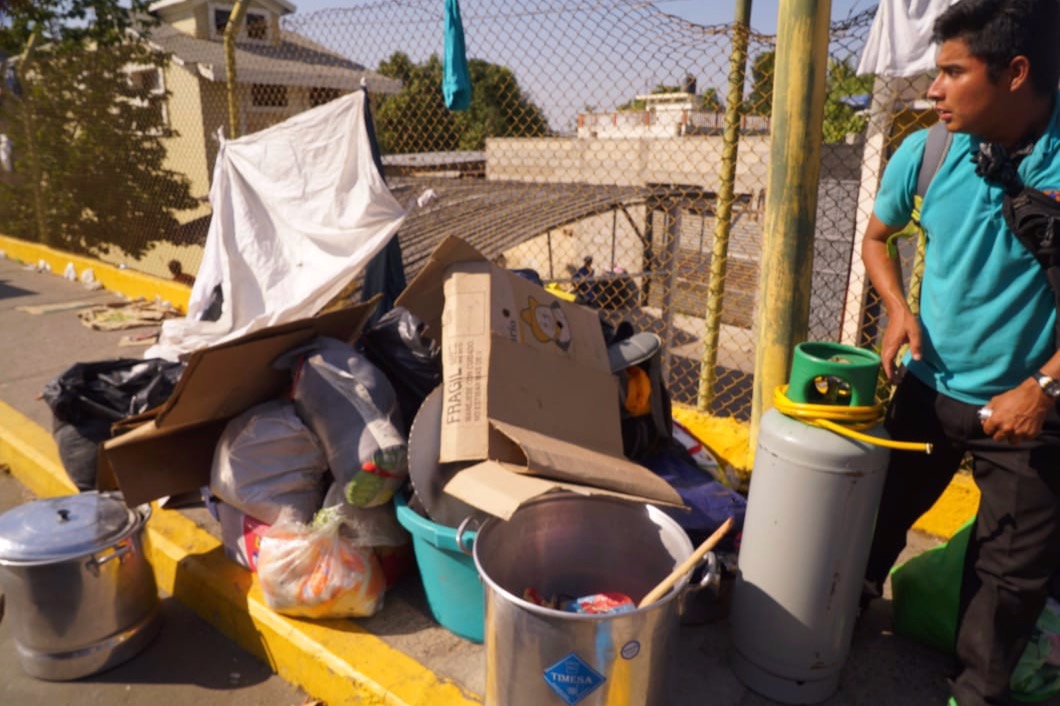 + Read More
Update 2
20 days ago
Share
Hi Everyone,

I wanted to give some updates and thank everyone who has contributed and helped.

Most of the group is now in Tijuana, where they have found shelter in an abandoned house. They have been restoring the place so they can live there until it is their turn to pass the border. They all received numbers when they arrived in Tijuana in mid-March by the immigration office and are waiting for their tour to be called in.

The very first ones to arrive in March finally got to present themselves in the past weeks and are now waiting in detention centres in the US for their cases to be approved. The rest of the group should pass the border in the upcoming weeks (about 40 of them). This part of the process can take from 3 months to a year, where they have to wait in 'jail' even though they have done nothing criminal but to follow the rules. In these detention centres, the Trans women refugees are being put in men's facilities, having to shower together with men and not feeling safe in many situations. A day of work labour is up to 14 hours and they are being paid $1 for the day. They can not make any phone calls except if they have money in their detainee account. Not even to their family nor to their lawyer, for the ones that even have a lawyer representing their cases.

We are trying to collect some extra money in order to put at least $20 on each of their 'detainee' accounts for them to be able to give an update to their loved​ ones or call their lawyer, in this process that can take up to a year.
+ Read More
Update 1
4 months ago
Share
Thank you so much everyone for your donations!!!

After 10 days of travelling through Mexico, the caravan has now reached Mexico City before heading up North.
The group has continued on their way up to use their portable kitchen to cook as many meals as possible every day.

The donations will also help the group to buy shoes and warm clothes on this difficult journey - which is far from being over.

Please continue spreading the word and donating if you can.

Again, thank you so much everyone, we really appreciate it.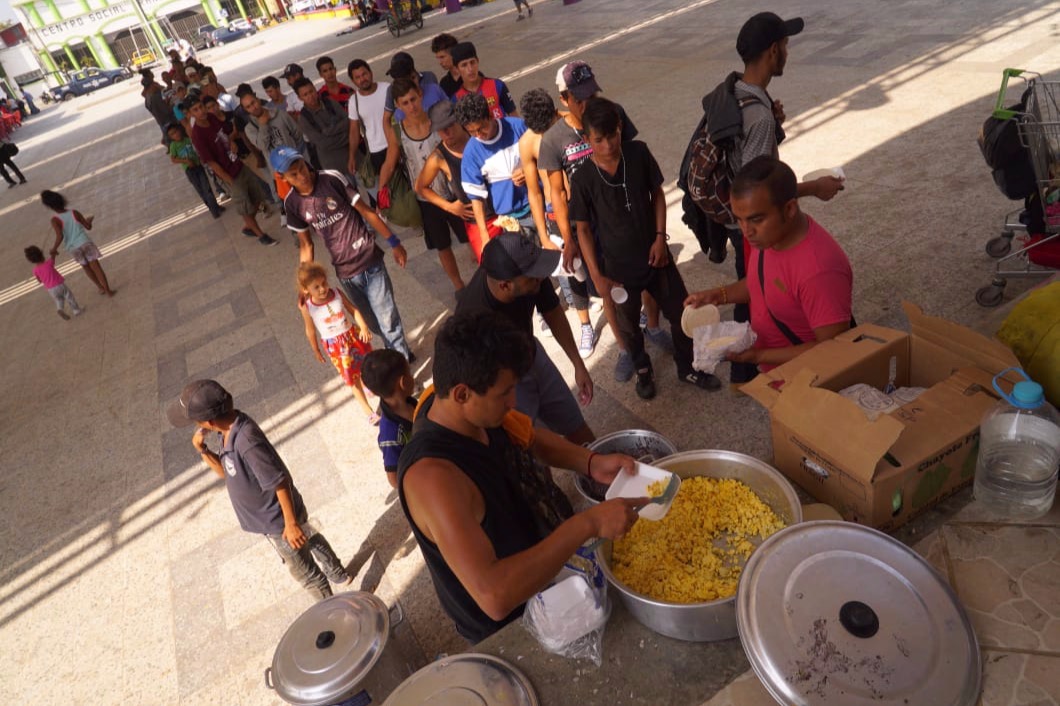 + Read More
Read a Previous Update