106
2
Support Sonia's Fight with Cancer
$17,685
of $15,000 goal
Raised by
105
people in 5 months
The Diagnosis
Back in 2008, Sonia Miller was diagnosed with Hodgkin's Lymphoma. To say that it was a shock would be an understatement—Sonia was just getting ready to graduate from York College with honors, and she was engaged to be married. A person doesn't usually expect to graduate from college and go straight to a cancer treatment, but unfortunately that's how it was for Sonia.
The next two years were very difficult. Sonia did get married to her college sweetheart, Andrew, but they had to plan the whole thing around her cancer treatments. Cancer continued into their first year of marriage, until finally on September 23rd, 2010, she was given the good news. She got a clear scan. She was cancer-free!
The Next Decade
With some of the most miserable days of their lives (seemingly) behind them, Sonia and her new husband were ready to get on with their new lives together. They worked hard for the next decade. Andrew worked as a graphic designer, a waiter, a barista, and a game designer, and really whatever he could do to pay the bills and pay off old college and medical bills. They also worked as house parents, giving all of their love and devotion to at-risk kids in Akron, Ohio.
In those ten years, they also brought two wonderful little girls into the world, Anya (on the left) and Eleanor (on the right):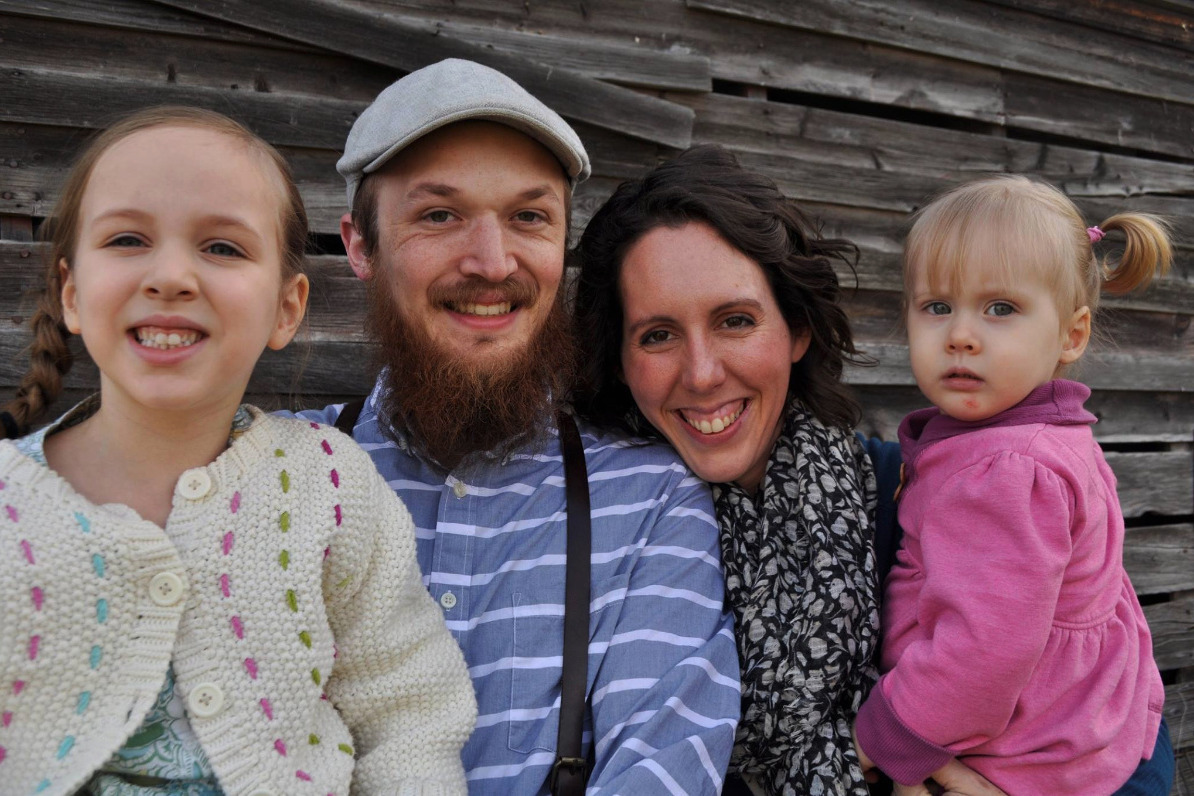 With the growth of their family, Sonia took a job as a medical scheduler back home in Lincoln, Nebraska, while Andrew dedicated himself to raising their daughters and pursued his creative work at night. Despite the hardship of the years past, they tackled the future with optimism and did everything they could to make our world a better place to live in.
Sonia and Andrew are truly some of the best people you'll ever meet. They are always doing good for others, even when it's not easy or convenient for them. They gladly and generously give of themselves every day. They never have a bad word to say about anyone, but always seek the good.
All this is why it hit like a ton of bricks when the cancer came back.
When Bad Things Happen to Good People
In June of 2018, the cancer came back. Sonia was again diagnosed with Hodgkin's Lymphoma, Stage 4. The cancer has spread throughout most of the lymph nodes on her neck and chest, and is going to require very aggressive chemotherapy to fight it back. Sonia will have heavy chemo for the next 3-4 months, followed by a stem cell transplant, which will require 4-8 weeks in the hospital, plus recovery time. Among all the other challenges this presents, Sonia will miss significant amounts of work without adequate short-term disability coverage. Since she is currently the primary wage earner for this young family, the necessary treatment schedule could put them in a serious bind.
The Goal
Our goal with this fundraiser is to surround this family with as much support as possible. Going through cancer once is hard enough—going through it twice is devastating. With Sonia potentially missing as much as 12 weeks of work, Sonia and Andrew need support to make sure they can continue to focus on treatment without stressing over how they will pay their bills. Also, the treatment will bring a variety of other expenses, especially because it will involve regular travel to Omaha, over an hour from their home. We want Sonia and Andrew to be able to devote the next six months to healing and recovery without anxiety about how they will pay their bills. All proceeds from this fundraiser will go directly to the Millers to assist with medical and living expenses.
The Organizers
This fundraiser has been organized by Andrew's siblings—Matthew, Bethany, and Timothy. Feel free to reach out to us with any questions or concerns. Thank you!
+ Read More