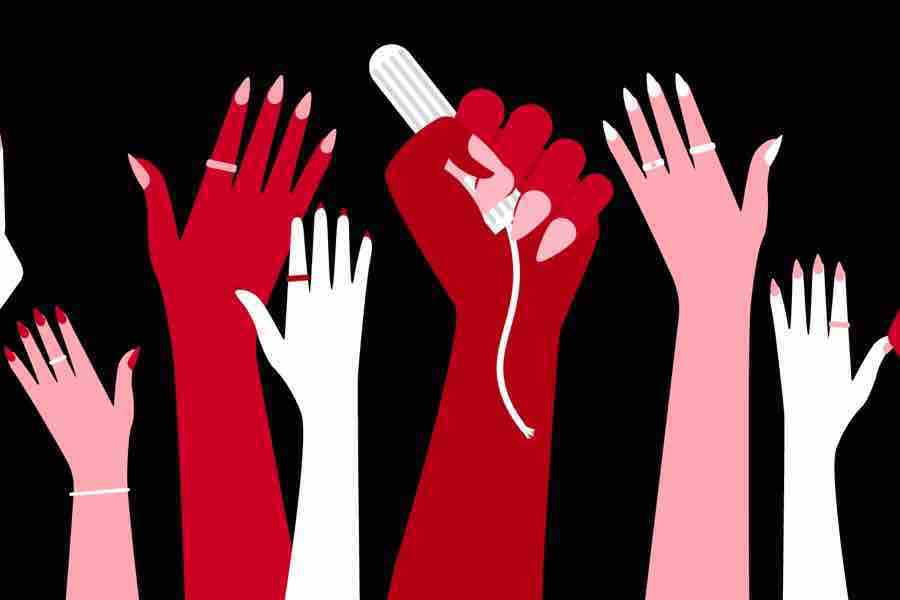 80
8
Support Menstrual Equity in IL
$2,155
of $2,500 goal
Raised by
84
people in 8 months
Thank you for taking the time to visit our GoFundMe page and learn more about our campaign!
What are the goals of this campaign?
We are collecting money to purchase a bulk donation of menstrual care products (pads, tampons, and over the counter ibuprofen) for Sojourn Shelter and Services, Inc., an organization that offers safe shelter and a variety of services for victims of domestic violence in Springfield, IL.
This is part of a wider campaign that attempts to destigmatize the discussion of menstruation itself and promote the concept of menstrual equity in our community.
What is menstrual equity?
"In order to have a fully equitable and participatory society, we must have laws and policies that ensure menstrual products are safe and affordable and available for those who need them. The ability to access these items affects a person's freedom to work and study, to be healthy, and to participate in daily life with basic dignity. And if access is compromised, whether by poverty or stigma or lack of education and resources, it is in ALL of our interests to ensure those needs are met." 
Definition taken from 'Periods Gone Public: Taking a Stand for Menstrual Equity' by Jennifer Weiss-Wolf
Why does menstrual equity matter?
Menstruation is a topic our modern society generally regards with a sense of hushed secrecy and coded (though often amusing) euphemisms—
"Time of the month"
"Aunt Flo is in town"
"Surfing the crimson wave"
"Shark week"
"Eve's curse"
"On the rag"
However, it is at its core a biological process that affects over half of the world's population on a regular basis, so why aren't we talking more openly about it? Why is it still taboo to have conversations about periods in a direct and honest way? Why must this be a topic that continues to be entrenched in stigma, preventing the important discussions that lead to the development (and eventual implementation) of ideas and policies which promote more widespread menstrual equity?
In her book "Periods Gone Public: Taking a Stand for Menstrual Equity," author Jennifer Weiss-Wolf makes the point, "periods have been stigmatized for as long as patriarchy has been around."
Patriarchy, which is the social system built upon the maintenance of male power and privilege in the political, moral, social, and material spheres of society, has long regarded and dismissed menstruation as a specialized "women's issue," since it is commonly assumed only to occur to women's bodies. This assumption is incorrect, however, as transgender men and people who identify as gender non-binary can also have bodies that menstruate— a fact that we argue makes it an issue that affects ALL people in our society, not just women.
Menstrual care should be considered an integral and inherent element of health care, PERIOD— and in that, the products necessary to maintain basic hygiene during menstruation should not be a luxury only available to those who can afford them. Without access to these products, people are forced to remain tied to private spaces as they menstruate, effectively removing them from the ability to participate in public or civil life without facing social judgement, ostracism, and even disgust from those they encounter.
And what about those that do not even have the luxury of a private space to menstruate OR the resources available to pay for the products necessary to meet menstrual care needs? So many of us take the privacy of our homes or the ability to pay for menstrual products for granted— for those that don't have access to either, menstruation can be devastating and disruptive, severely limiting a person's ability to tend to their own hygienic needs. In addition to the ways this inhibits participation in public life (school, work, general socialization with other people, etc.), the negative psychological effects of this can not be understated— it is an absolute assault on human dignity, something that is already greatly compromised by poverty itself.
Because menstruation is not currently considered an inherent part of healthcare, menstrual products are produced and marketed by private companies who prioritize their own profits over human dignity. It is immoral and unjust to collectively allow these companies to dictate which people are or are not granted the ability to access these products— and by refusing to challenge the patriarchal standard of menstruation itself as a niche "women's issue" and menstrual products as "luxury items," we are failing a large portion of the population unable to access the products necessary to care for their own bodies and lead dignified lives. We are enabling the destructive nature of capitalism to perpetuate the oppression of people who are most in need. 
With the donations we gather in this drive, we will address that need directly. Our donation of menstrual products to the Sojourn Shelter will ensure victims of domestic violence will be able to focus their energy on building confidence and independence in their lives, not worrying about how to meet basic menstrual needs.
There is still a lot of work that can be done in the pursuit of menstrual equity, but helping at-need members in our community is an important first step.
Thank you for visiting our GoFundMe page, and thank you for ANY amount of money you choose to donate to this campaign.
In solidarity,
Charlot Symmonds 
Andrew Symmonds
Further information:
The Sojourn Shelter
www.sojournshelter.org
"Periods Gone Public: Taking a Stand for Menstrual Equity" by Jennifer Weiss-Wolf
http://a.co/d/9S2SQye
+ Read More