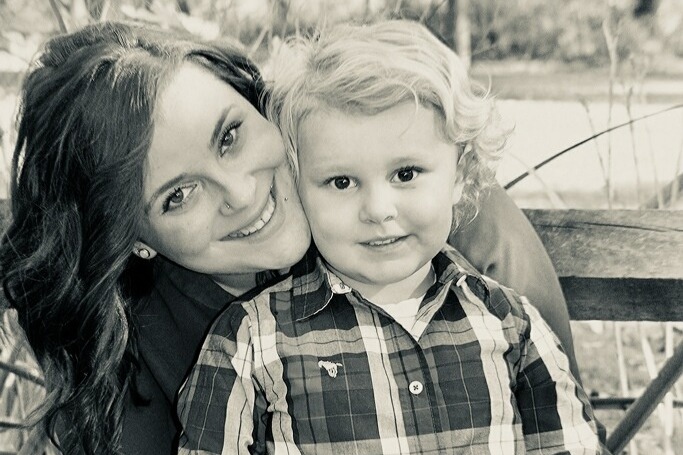 131
2
Medical fund for Tiffany Bonacquisti
$5,775
of $25,000 goal
Raised by
118
people in 5 months
Tiffany is an amazing woman
. A single mother who works as a certified medical assistant, certified phlebotomist, and lab technician at
Summerwood Pediatrics
in Liverpool, NY, and is also renovating an historic farmhouse with plans to open it as a Bed and Breakfast in the future.
Last March her 4-year old son Leiland was diagnosed with Leukemia. He was admitted to
Upstate Golisano Children's Hospital
and spent many months undergoing chemotherapy and related treatments. Just as his health was improving, Tiffany was diagnosed with Stage IV round cell soft tissue sarcoma of the right thigh. It has metastasized into her left lung. Here's an excerpt from the
American Cancer Society's
  description and treatment:
A sarcoma is considered stage IV when it has spread to distant sites (M1). Stage IV sarcomas are rarely curable. But some patients may be cured if the main tumor and all of the areas of cancer spread (metastases) can be removed by surgery. The best success rate is when it has spread only to the lungs. Those patients' main tumors should be treated as in stages II or III, and metastases should be completely removed, if possible. This is still an area where doctors disagree about what the best treatment is and which patients will benefit.
For patients whose primary tumor and all metastases cannot be completely removed by surgery, radiation therapy and/or chemotherapy are often used to relieve symptoms. The chemo drugs doxorubicin and ifosfamide are often the first choice — either together or along with other drugs. If doxorubicin is used, it might be given along with the targeted drug olaratumab (Lartruvo). Gemcitabine and docetaxel may be given if the first combination stops working (or doesn't work). Patients with angiosarcomas may benefit from treatment with paclitaxel (Taxol) or docetaxel (Taxotere) with vinorelbine (Navelbine).
Tiffany's treatment plan currently includes 4 rounds of intensive inpatient chemotherapy followed by radiation therapy and surgery. This plan may change depending on how her body responds to the chemo. If it doesn't respond well, they'll need to perform surgery sooner. Now that she is undergoing treatment she is unable to work.
During Leiland's prolonged illness Tiffany had to cut her work hours to take care of him. This put a severe strain on her finances. Currently in the hospital undergoing treatment, she cannot work at all and her finances are as dire as her health. Funds raised through this
GoFundMe
campaign will be used to assist Tiffany with her mounting medical bills and related expenses. Please consider giving generously to this kind and loving woman striving to beat down cancer as it strikes at the heart of her family once again.
+ Read More