29
14
for Shawn Renshaw's Family
$10,420
of $12,500 goal
Raised by
28
people in 9 months
https://www.youtube.com/watch?v=aHu4boHYP4k
Shawn Renshaw was a loving husband, father, son, brother and friend.  He touched more lives in his short time here than can be counted.  Whether you knew him through his businesses as farrier or custom woodworker or just had the pleasure of meeting him in the community, this true cowboy will be dearly missed.
With his unexpected sudden death, Shawn leaves behind a devastated young family.
Please help support them in this difficult time.
"A Cowboy's Prayer"
Oh Lord, I've never lived where churches grow.
I love creation better as it stood
That day You finished it so long ago
And looked upon Your work and called it good.
I know that others find You in the light
That's sifted down through tinted window panes,
And yet I seem to feel You near tonight
In this dim, quiet starlight on the plains.
I thank You, Lord, that I am placed so well,
That You have made my freedom so complete;
That I'm no slave of whistle, clock or bell,
Nor weak-eyed prisoner of wall and street.
Just let me live my life as I've begun
And give me work that's open to the sky;
Make me a pardner of the wind and sun,
And I won't ask a life that's soft or high.
Let me be easy on the man that's down;
Let me be square and generous with all.
I'm careless sometimes, Lord, when I'm in town,
But never let 'em say I'm mean or small!
Make me as big and open as the plains,
As honest as the hawse between my knees,
Clean as the wind that blows behind the rains,
Free as the hawk that circles down the breeze!
Forgive me, Lord, if sometimes I forget.
You know about the reasons that are hid.
You understand the things that gall and fret;
You know me better than my mother did.
Just keep an eye on all that's done and said
And right me, sometimes, when I turn aside,
And guide me on the long, dim, trail ahead
That stretches upward toward the Great Divide.
***Please watch short video above ***
+ Read More
Update 2
8 months ago
Share
Please see Justin Wright Performance Horses/ Wright's Quarter Horses Facebook page for all details.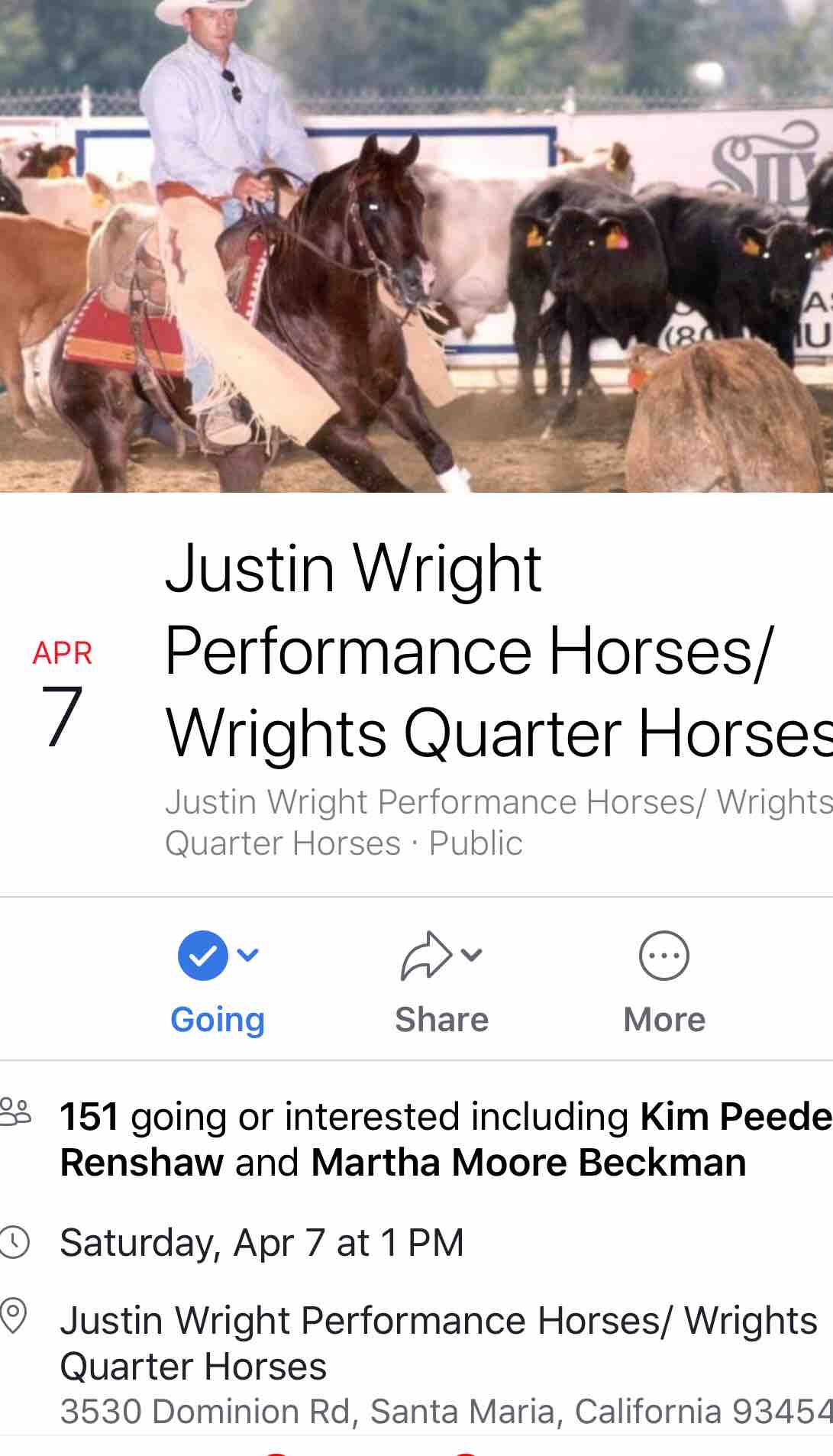 + Read More
Update 1
8 months ago
Share
Thank you so much for all the Love and support for Kimmie & Joey ya'll are so Amazing!!!!! Please continue to share this Go Fund Me page and continue to support them during this difficult time.

Please make sure you RSVP for Shawn's Celebration of Life, they're currently planning this event and trying to get a head count for all the preparation. The Auction items that have been coming in are Amazing! Can't wait to see everybody there!!

Thank you again!
+ Read More
Read a Previous Update