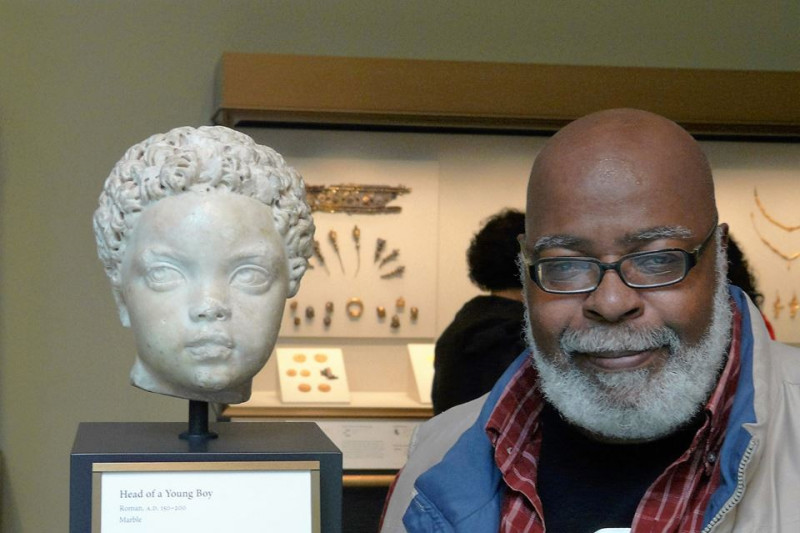 142
2
Support Dr. Rashidi's Research
$9,912
of $10,000 goal
Raised by
192
people in 12 months
Hotep Family and Followers of Dr. Runoko Rashidi! It's with gratitude and humility that I announce we've reached a major milestone with the successful completion of our 1st GoFundMe campaign! To every person who gave, thank you for making this happen. 
As we pivot towards a new campaign, please know your continued donations are encouraged, and are not going into a 'black hole' of unaccountability. We see the accountability every time Dr. Rashidi posts yet another set of rare photos; every time he opens minds through lectures; with every museum tour; with every travel tour group he leads--he is constantly challenging us to CHANGE the narrative and TAKE CONTROL of our global African destiny through knowledge. The global uplift of African peoples is not an easy thing to do; but it is one of the most IMPORTANT things we can do--together. And you do your part every time you give to this campaign. I think our beloved Baba Rashidi says it best:
"People ask me a lot, "Baba, how do you do what you do?" No doubt, I have a strong will and a fierce determination. But, beyond that, I have a powerful support group. I have a Go Fund Me Campaign that people contribute to. I have a wonderful African warrior queen who looks after it and maintains my web page. And people make other cash donations as well. I have biological family that supports me in every way. I have people who organize lectures for me and pick me up at airports and train stations and bus stations and get me to my hotels and make sure that I am eating okay and come to my lectures and attend my classes and go on my tours and buy my books and DVDs and send and provide invaluable information. People help with my museum tours and provide security and do radio interviews and record my lectures and provide tech support and produce my DVDs, and on and on and on. Without this and more I would be lost. Without these people and more I would be helpless. I consider these people my angels. And they rarely ask for anything in return except that I keep doing what I am doing. These people are priceless. And I love and appreciate them very much. Blessed love!"
Dr. Rashidi is currently pursuing a major work on the African presence in the museums of the world, which is the focus of this campaign. Please continue to rally around, and support Dr. Rashidi's work and the Global uplift of African people through this GoFundMe campaign, or by purchasing books and DVDs through his web site at
http://drrunoko.com/
Either way, PLEASE give and encourage others to do the same.
Amani na Baraka--Peace and Blessings to you!
Teresa D.
+ Read More