Support CubaHistoria project
90 €
of 1 800 € goal
Raised by
4
people in 3 months
(English text below) 

¿Qué es CubaHistoria?
Es una plataforma digital colaborativa y de rigor donde autores de diferentes procedencias académicas (cubanos y extranjeros) pueden debatir, reflexionar, analizar, investigar y promover temas relacionados con la Historia de Cuba. Con una clara voluntad académica y docente, CubaHistoria pretende rendir un servicio de promoción de los valores y la memoria de la nación cubana a las nuevas generaciones mediante la creación de un espacio plural que aspire a contar la historia de forma objetiva. 
En CubaHistoria se  publicarán artículos, investigaciones, ensayos, opiniones, materiales de multimedia y documentos de archivo sobre temáticas vinculadas a la historia cubana. Además será un espacio que garantizará la interacción entre el lector y el autor en ánimo de construir de forma colectiva la memoria histórica cubana.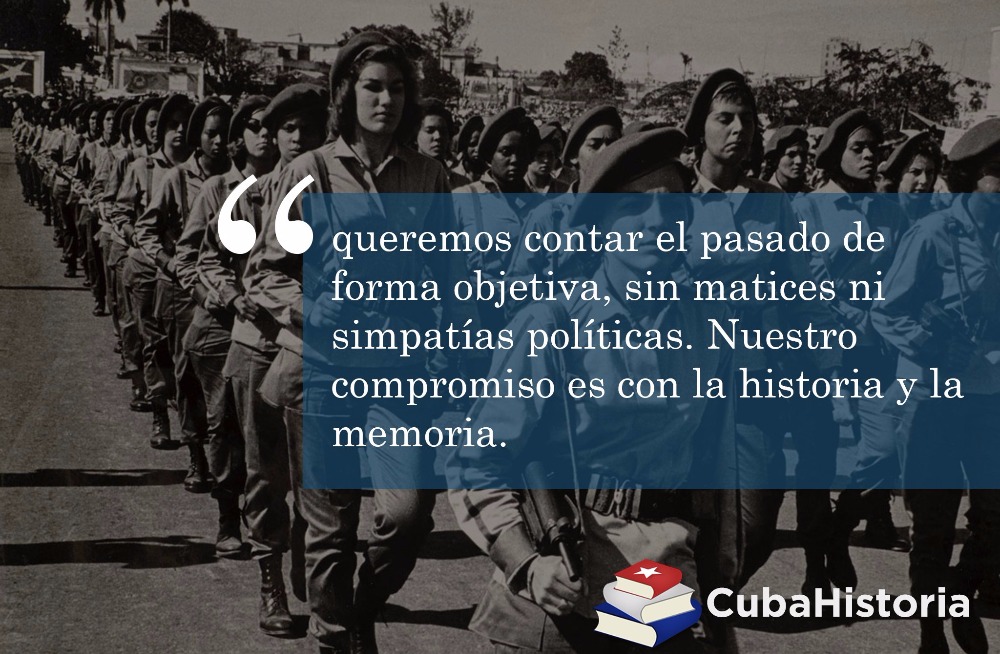 ¿Para qué este crowfounding?
La complejidad de crear una web rica en contenido pero a la vez moderna y accesible, que apueste por el uso de las nuevas tecnologías de la comunicación y las redes sociales, no es tarea fácil. Por ello pedimos la ayuda de todas aquellas personas que quieran impulsar este proyecto necesario.
Los fondos recogidos mediante esta campaña serán destinados a cubrir las necesidades técnicas y logísticas del proyecto (reserva de los dominios web, hosting, diseño de la página web, mantenimiento, marketing). 
Ninguno se destinará a pagar salarios ni gastos personales.
Todo nuestro trabajo será voluntario y gratis. 
Agradecemos la colaboración y  toda voluntad de compartir y divulgar esta campaña.
Ayúdennos a preservar la historia, ayúdennos a divulgarla.
Equipo de Cubahistoria

--------------------

What is CubaHistoria?
Is a digital cooperative platform where authors from different backgrounds (Cuban and from aboard) can discuss, reflect, analyze, research about matters related with the history of Cuba.
With a clear academic intention Cubahistoria wants to offer a promotion of values and memory of Cuba to the next generation.
We want to tell the history in an objective way and to do so we want to create an open and plural space where we can tell the history "as it happened".
Why a crowfunding?
To build CubaHistoria is not easy neither cheap. The complexity to create a web full of contents and at the same time modern and user-friendly, using new technology and social networks, is not that easy. Because of this we ask for a help to everybody who want to promote this project.
The fund will be use for technological and logistic matters (hosting, web design, domain, maintenance, web marketing) and
not to pay salary or personal expenses
. Our work will be volunteer and free.
We are thankful for the assistance, willingness to know about our project and share our campaign.
Help us to preserve History, help us to spread and divulge History.

Cubahistoria Team


+ Read More
Help spread the word!
 207 shares on Facebook
Pues yo monetariamente no puedo ayudarlos mucho, pero sí con historia del Moncada y la familia Santamaría Cuadrado, de esas que casi nunca se cuentan así que aquí me tienen. Esa parte de la historia me fascina.
+ Read More
Les aporto algo en la Habana a través de quién me digan. Mucho éxito #NoTengoPaypal
+ Read More