Studio A Theater
$8,415
of $15,000 goal
Raised by
61
people in 20 months
HELP US BUILD OUR OWN THEATER!
Studio A Acting Company was born in 2010 from the Movie Makers Master Acting Program. Melissa Lozoff, the creative director, wanted to create a space where teens could get serious about their acting. Studio A Acting Company is for teens who have a passion for the arts and need a professional classroom to further their skills.
But we need your help...
We have lost our theater space and need a place to perform!
Studio A Acting Company has many classes, ranging from beginning acting classes to the Intermediate/Advanced Classes to the Master Class where they produce 2-3 full shows a year. Hundreds of students pass through Movie Makers and Studio A's classes each year. 
Passions have been ingnited, life skills are instilled, and lives have changed through the teachings and direction of Melissa Lozoff. Melissa has worked for over 25 years in film, television and theater. She attended the American Academy of Dramatic Arts, and worked for years in Hollywood as a professional actress, before moving to North Carolina. Melissa is also the host of the PBS Television series BABY MAKES THREE, which is currently in its third season. 
WE ARE OUT OF OPTIONS!
Securing a theater for our showcases and performances has always been very difficult. There are very few performance spaces in the area, and the few that exist are very expensive to rent. Studio A is desperate for its own theater space, where we can showcase the talent of all of our students as well as put on full productions. The theater we rented the most, Common Ground Theater in Durham, just closed its doors this year. We now have no other option other than to create our own space. 
We have very little time left to get our theater up and running and WE NEED YOUR HELP!
Our first showcase is set to take place in our new space on Sunday, April 30th! And ARSENIC AND OLD LACE, our inaugural production by our Master Class, is set to open Friday, May 12th!
Our new space is under construction NOW!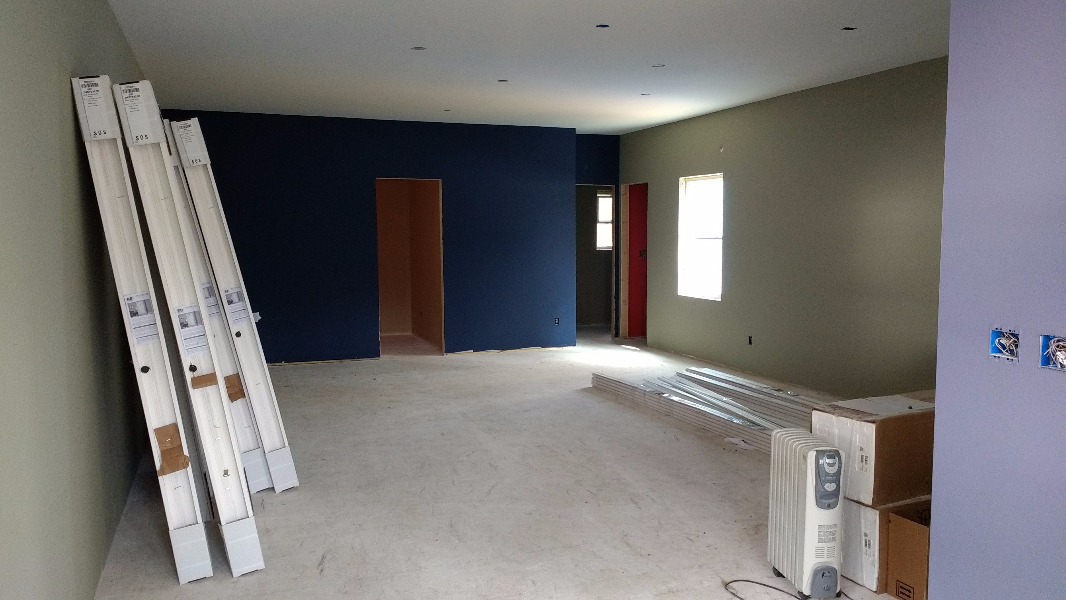 YOUR CONTRIBUTIONS
Everything donated will go straight to our theater space! Check out what we need: 
Portable Risers - $5, 000
Theater Chairs - $2, 000
Lighting System - $1, 500
Sound System - $700
Sound/Lighting Board - $500
Projector  &  Screen - $1, 500
Sound Proofing materials - $500
Lobby Furniture - $1, 000
Backstage Furniture & Props - $2, 000
Storage System for risers/chairs/props - $1, 000
Paint for walls / backdrops - $500
General Supplies - $500
Construction / Man power - $5, 000
*As you can see we actually need more than $15,000! THANK YOU!

Melissa has dedicated her life to working with kids, helping them grow into artistic adults, who have a stronger sense of self and the world around them. And Studio A is dedicated to bringing you GREAT theater! We thank you for being a part of our campaign and bringing joy to more people's lives!
+ Read More