88
7
Step Up for Double Up
$11,235
of $10,451 goal
Raised by
90
people in 12 months
                                                                           *****EMERGENCY FUNDS NEEDED FOR FLOOD DAMAGE*****THE  GOAL: $10451
 A number with special meaning
 10451 is the zip code of the South Bronx neighborhood that shaped Double Up into the strong, hard working,  dedicated, passionate men they are today
                                                                         WHAT HAPPENED:Tuesday, July 17th, 2018:     Severe thunderstorms and heavy rainAt 3:30pm
The studio started to
FLOOD
when the
drainage systems failed

Water rose through the flooring in one room and spread quickly                                                                                                                  

Water lifted the year old floors                               

Water covered the hallways, storage room, and child care room up to three inches in depth.                                                                                                                          

Water soaked the sheet rock  and peeled the paint off the base of every wall                                                                                                            

Water shorted the generator and the lights went out in  the  4,500 square foot space                                                       
  Wednesday, July 18th. The next day... 
  All classes, events and outreach programs cancelled for the day
 Damages assessed... plumbers, engineers, construction team, etc
 3 beautiful studios
 Professionally designed lighting and sound systems
 A child care room
 A  spacious lobby and seating area
 A lounge
An office
Storage rooms
All seriously damaged

   All classes, events and outreach programs cancelled at this time
                                 
Over 50 classes a week cancelled
 
All booked private events  cancelled or postponed

The Gift of Dance Scholarship Program suspended
                           
Double Up is insured but claims take time

 WITH YOUR HELP WE CAN REBUILD FASTER!                                                                WHO IS DOUBLE UP? :
DOUBLE UP is Paul and Brian Herman
Loved, admired and respected owners and directors of Double Up Dance Studio

Brothers

Professional Dancers
Choreographers

Creative Directors
Dedicated teachers and mentors and leaders
Friends to the community
COMMUNITY OUTREACH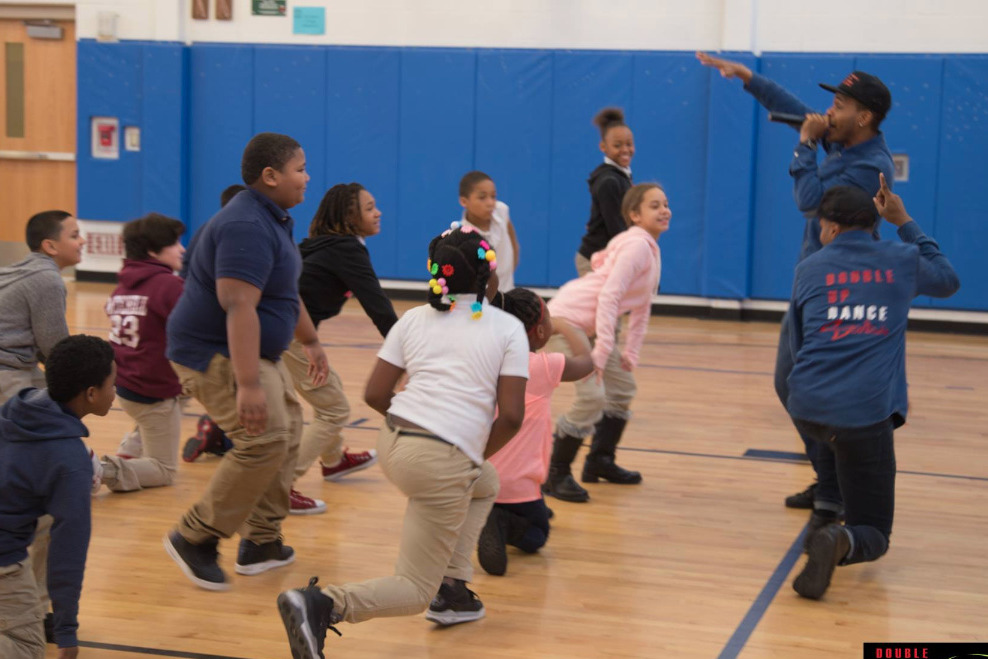 Double Up gives back to the community in many ways.   They lead by example, promote the value of education, the development of a good  work ethic, and take their message of hard work, determination and goal setting to schools, detentions centers and community centers through  workshops and speaking engagements.  They  share their love for dance and the power of movement by participating   in community events and  attending special events at schools and town functions. They are committed to mentoring young people by providing studio internships and nurture and guide young dancers through their Gift of Dance Scholarship Program.

"Giving back has always been a major focus for both Brian and myself. Coming from the South Bronx to opening a beautiful state of the art facility in Fairfield County has been one of our major accomplishments. Our full service facility, amazing staff and supporters allow us to give back and help under served communities even more." -
Paul Herman
                                                                                     DOUBLE UP DANCE STUDIO
January, 2017
Double Up opened their 4,500 sq ft space




With vision,  passion, hard work, perseverance, dedication and a dream that it would be more than a dance studio, Double Up created a gathering place for the community near and far, where people of all ages, backgrounds, ethnicity, beliefs, and nationalities would come together and experience the joy of movement.



COSTS: What needs to be done?
professional flood clean up
professional prevention of mold and mildew
removal of damaged sheet rock  
purchase, replacement and installation of all new flooring
replacement of sheet rock and repainting throughout studio

Where is your money going?
Double Up has  good insurance coverage
BUT**** there is NO money coming  in to the business****Funds raised will be used wisely                                    To pay bills and vendors promptlyBuy materialsMake payroll
And get the studio up and running again as fast as possible!Insurance claims take time to processThere is no guarantee that all costs will be coveredThe clean-up bill alone is enormous50 + classes per week have been cancelledAll scheduled events have been cancelled or postponed****There is NO money coming in to the business****                                                                  
HELP BRING BACK THE JOY!                                                        HELP DOUBLE UP COME BACK STRONG!                                        HELP DOUBLE UP COME BACK FASTER!How you can help today:************    MAKE A DONATION   ******************  NO AMOUNT IS TOO SMALL ********************* PLEASE SHARE! ****************
+ Read More